Top 10: Winter essentials for car owners
The darker, colder months bring with them increased chances of traffic delays, road accidents and breakdowns - but being prepared makes a world of difference if you end up stuck on the roads. Here are the top 10 items we think you should keep in your car during winter.
Top 10: Apps every driver should use | AA winter emergency kit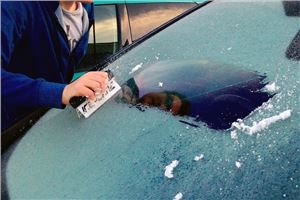 1
Iceplane ice scraper
For those surprise frosty mornings, or for drivers who are running late and don't have time to wait for the ice to thaw, the Iceplane is easily the easiest and best ice scraper we've tried. It's unusually designed in that it has two blades set at an angle from the handle. These are optimally shaped and placed at precisely the correct angle to clear a frosted screen as quickly and efficiently as possible.
It costs a little more than the usual £1 items at service stations, but it's hardly going to break the bank.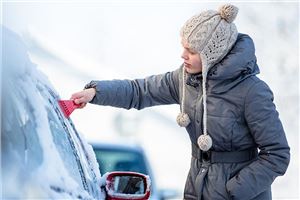 2
Blankets and warm clothes
Driving with a big coat on can be uncomfortable and irritating, but that doesn't mean you shouldn't carry one in your car with you in winter. Better yet, keep warm clothes, a hat, gloves and a blanket in your car in case you get stranded. You'll thank us if you get caught in a traffic delay that last hours, like we did...
Make sure you bring enough warm clothes for passengers too. Temps this time of year often drop far below freezing, so make sure you're prepared ahead of time.
Buy it now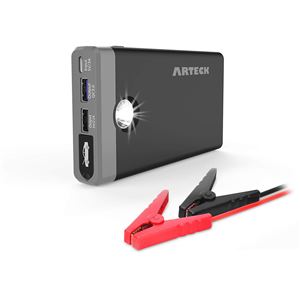 3
Battery jump pack
Hearing the dull 'click' of a flat battery can ruin your day, but with a jump pack, it doesn't have to. Using a compact booster pack is far less hassle than dealing with jump leads and also means you don't have to rely on another car being around. When temperatures drop, not only are more cranking amps required to start our motor, but we also ask our batteries to work harder for heating, headlights etc.
This DBPower jump pack is able to jump-start 12V vehicles (up to 4.0-litre petrol or 2.5-litre diesel engines) in seconds with 400A peak current and 12000mAh battery capacity. It can also charge phones, tablets, laptops etc at the fastest speed possible with the included adapters. It's small enough to store in the glove box and the LED Flashlight can switch between lighting, strobe and SOS modes.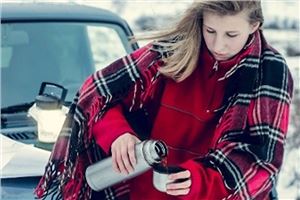 4
Water and snacks
If you get stranded in winter, waiting for your breakdown service or for someone who will stop to help can be a cold, stressful experience - especially if you have hungry kids in the car.
Food and drink should always be essential in the car, but in winter it's especially important - even if it's just a bottle of water and some chocolate bars. A flask of hot tea is even better, so make sure you leave yourself time to prep if you're heading out on a longer trip than usual in bad conditions. The flask we've linked to below is rated very highly by almost 2000 customers.
Buy it now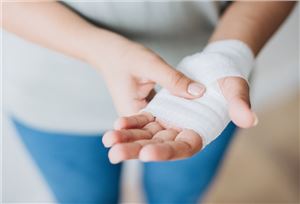 5
First Aid Kit
Safety first, right? Don't forget to keep a first aid kit in your car. Even if you'll likely never have to use it, it's better to be there just in case. A small first aid kit should include sterile cleansing wipes, plasters, dressings, Tuff-Kut scissors, nitrile powder-free gloves, a Revive-Aid and a Burnshield dressing.
Medium First Aid Kits, according to the British Standards Institute, should include extras like disposable bandages and Traumafix dressings. You can find out what your First Aid Kit should contain on the St John Ambulance website.
Buy it now