Top 10: Winter essentials for car owners
The darker, colder months bring with them increased chances of traffic delays, road accidents and breakdowns - but being prepared makes a world of difference if you end up stuck on the roads. Here are the top 10 items we think you should keep in your car during winter.
Top 10: Apps every driver should use | AA winter emergency kit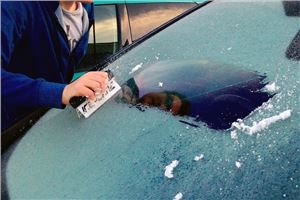 1
Iceplane ice scraper
For those surprise frosty mornings, or for drivers who are running late and don't have time to wait for the ice to thaw, the Iceplane is easily the easiest and best ice scraper we've tried. It's unusually designed in that it has two blades set at an angle from the handle. These are optimally shaped and placed at precisely the correct angle to clear a frosted screen as quickly and efficiently as possible.
It costs a little more than the usual £1 items at service stations, but it's hardly going to break the bank.
Read our review of the Iceplane
Buy it now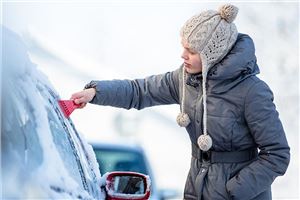 2
Blankets and warm clothes
Driving with a big coat on can be uncomfortable and irritating, but that doesn't mean you shouldn't carry one in your car with you in winter. Better yet, keep warm clothes, a hat, gloves and a blanket in your car in case you get stranded. You'll thank us if you get caught in a traffic delay that last hours, like we did...
Make sure you bring enough warm clothes for passengers too. Temps this time of year often drop far below freezing, so make sure you're prepared ahead of time.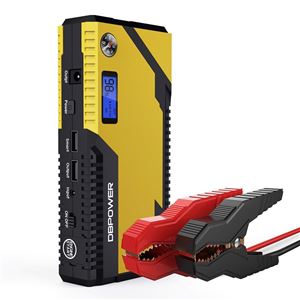 3
Battery jump pack
Hearing the dull 'click' of a flat battery can ruin your day, but with a jump pack, it doesn't have to. Using a compact booster pack is far less hassle than dealing with jump leads and also means you don't have to rely on another car being around. When temperatures drop, not only are more cranking amps required to start our motor, but we also ask our batteries to work harder for heating, headlights etc
This DBPower jump pack is able to jump start 12V vehicles (up to 3.0-litre petrol or 2.5-litre diesel engines) in seconds with 500A peak current and 12000mAh battery capacity. It can also charge phones, tablets, laptops etc at the fastest speed possible with the included adapters. It's small enough to store in the glove box and the LED Flashlight can switch between lighting, strobe and SOS modes. The clamps provide protection from short circuits, overheating, reverse-polarity, reverse-charge protection, overcharging etc as well.
Buy it now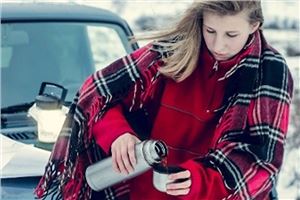 4
Water and snacks
If you get stranded in winter, waiting for your breakdown service or for someone who will stop to help can be a cold, stressful experience - especially if you have hungry kids in the car.
Food and drink should always be essential in the car, but in winter it's especially important - even if it's just a bottle of water and some chocolate bars. A flask of hot tea is even better, so make sure you leave yourself time to prep if you're heading out on a longer trip than usual in bad conditions. The flask we've linked to below is rated very highly by almost 2000 customers.
Buy it now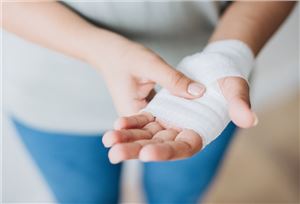 5
First Aid Kit
Safety first, right? Don't forget to keep a first aid kit in your car. Even if you'll likely never have to use it, it's better to be there just in case. A small first aid kit should include sterile cleansing wipes, plasters, dressings, Tuff-Kut scissors, nitrile powder-free gloves, a Revive-Aid and a Burnshield dressing.
Medium First Aid Kits, according to the British Standards Institute, should include extras like disposable bandages and Traumafix dressings. You can find out what your First Aid Kit should contain on the St John Ambulance website.
Buy it now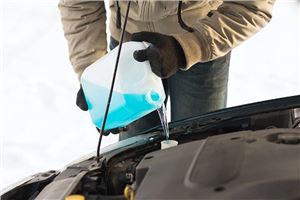 6
Screenwash
Some people barely use their screenwash, some people (us) seem to clean their windscreen constantly in winter. Mud and grime being flicked onto your car by passing cars is annoying, but not as annoying as running out of washer fluid without any left in the car. We've had to resort to pulling over in a layby to pour water from a water bottle onto the screen. Don't be like us.
As soon as you get the warning light, refill your screenwash. Or, even better, carry a bottle of windscreen washer fluid in the car with you in winter.
Buy it now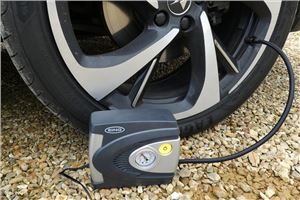 7
Tyre inflator
This RAC 635 digital air compressor is one of the most popular compressors around – and justifiably so, thanks to the fact that it's so easy to use. All you have to do is to connect the air line to your tyre's valve, dial in the desired pressure and then hit start. The compressor will then run, pumping the tyre up to the desired pressure.
Other benefits include an integrated light, a digital display, a neat transport case and a long 3.5-metre 12V cable. A one-year warranty is standard. It's a smart buy, particularly if you have a second car that rarely moves and needs its air topping up before a drive, or if you have an outdoor hobby like cycling, camping or water sports.
Buy it now
8
Torch/Head torch
If your car breaks down in the dark, a torch could be a lifesaver - especially if the car has a flat battery and it's just a case of jump-starting your car. Head torches make it all a bit simpler - they aren't just for miners, you know. This Sealey head torch is rated at 5w, which might not sound like a lot but it's more than enough to find your way along a dark path or illuminate the area of a car you're working on.
As well as a standard on/off switch, it also has an auto-activation sensor, which means you can just wave your hand in front of it and it'll turn on and off. This head torch does require charging though.
Read our full Sealer head torch review
Buy it now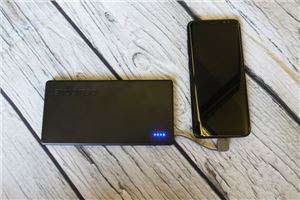 9
Phone charger and battery pack
If your car gets a flat tyre or skids on the ice or any of the other things that could happen when you're out and about, you don't want to get caught without a working phone. That's why it's imperative to make sure you have a way to charge your mobile if you can't use your car's 12v or USB port.
We've tested lots of excellent Anker products, and this high capacity power bank is no different. It weighs as little as a can of soup, yet charges the iPhone 8 almost seven times and the Galaxy S8 five times. PowerIQ and VoltageBoost combine to deliver the fastest possible charge and it recharges fully in 10 hours with a 2 amp charger. You'll also get an 18-month warranty for peace of mind. After all, the Anker PowerCore 20100 has received 4.6 out of 5 stars from over 7000 Amazon customers.
Buy it now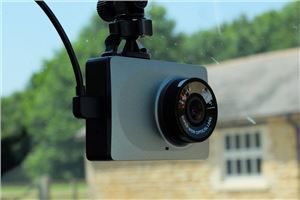 10
Dash camera
It's no surprise that the dark and cold that winter brings with it also brings an increase in car collisions. Everyone wishes they'd had a dash cam to prove their innocence after they get into an accident, so why not avoid the faff of liability claims and get one now. There are hundreds of dash cams on the market, and we've tested a lot of them.
You can get a dash camera that costs anything from £15 to £250, rear or front facing, with or without GPS etc. So, to narrow it down, we've compiled the best 10 dash cams under £50, £100 and £200. Some of our favourites include the YI Smart, Nextbase 512GW dual dash cam and Garmin 55.
Buy it now