Top 10: Apps every driver should use
A smartphone installed with the right apps can make life behind the wheel a whole lot easier. Here are ten of the best for achieving motoring bliss.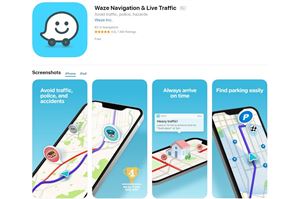 1
Waze
A navigation app with a social media twist, Waze relies more on the conscious input of its user base to provide additional data on your journey; you can notify others of incidents on the road (like safety cameras, debris in the road or vehicles on the hard shoulder) or just add interesting points of note anywhere on your journey (like marking events, shortcuts, scenic routes or whatever else they want). Plus, it's free.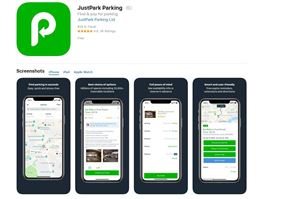 2
Just Park
Parking in a big city can be a logistical and financial nightmare, which is where Just Park comes into its own (and with a rating of 4.8 out of 5 from over 3000 reviews). It shows both on-street parking locations (meters, free and restricted zones) and off-street parking (car parks, driveways and private spaces). Just find, reserve and pay via the free app.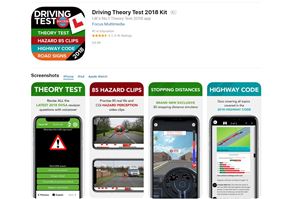 3
Driving Theory 2018 Kit
Learner drivers can revise with confidence - and without a pile of books - using the Driving Theory 2018 Kit app (for the small sum of £4.99). The 2018 edition includes a new 3D stopping distance simulator, revision questions, quizzes, hazard perception clips, road sign practice, 'show me, tell me' questions and topics covered by the Highway Code. The app is also great for any experienced driver who wants to brush up on their knowledge.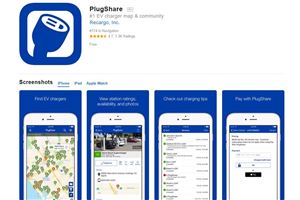 4
PlugShare
PlugShare can help you find over 140,000 public charging stations and has the world's largest EV driver community. PlugShare users have contributed nearly 1 million station reviews and photos to help drivers make the most informed charging decisions possible. The app lets you see station ratings, real-time availability, photos, and descriptions - as well as pay for charging through your phone, add new charging stations as you discover them and message fellow EV drivers to potentially coordinate sharing a charger.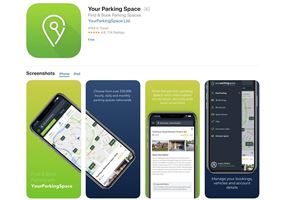 5
YourParkingSpace
Much like JustPark, YourParkingSpace is the online marketplace designed to make it simple to park your car. Find parking and book online instantly. Whether it's a parking space in a town centre for a few hours, or a secure lock-up garage close to where you live, there are over 250,000 spaces available on the app across the UK.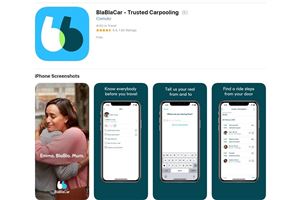 6
BlaBlaCar
BlBlaCar takes the hassle out of driving. Using the app, you just connect with someone nearby who's going your way and wants to share the ride. Or, if you'd rather drive, help recoup some of the fuel costs by carsharing. On top of your own car insurance, you also benefit from additional AXA insurance cover, free of charge.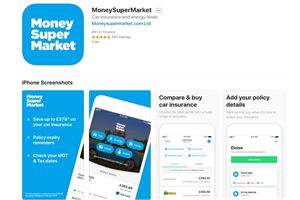 7
MoneySuperMarket Go
Remembering when you car insurance renewal is due is possibly the most boring challenge imaginable, which is where the MoneySuperMarket Go app steps in and takes care of it. Linked to the website's ability to compare car insurance as well as loans, credit cards and energy bills you can enter all your policy details and it will remind you when renewal is due and also give you comparisons to help you save money too.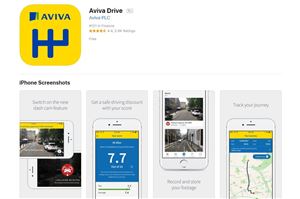 8
Aviva Drive
A simple yet clever way of helping you to drive more safely and cut your car insurance premium, the Aviva Drive app silently records telemetry data as you drive over a distance of 200 miles to give you a score. Get a high one and Aviva will give you a discount on your car insurance as a result, and it can even act as a dashcam too.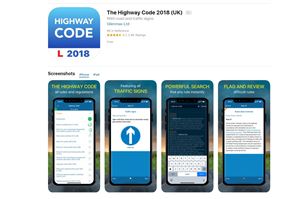 9
The Highway Code 2018
The 2018 edition of The Highway Code app is completely free and is a great tool for both beginners and experienced drivers. Revise your knowledge of the rules of the road, or just search for a specific rule you aren't too sure about.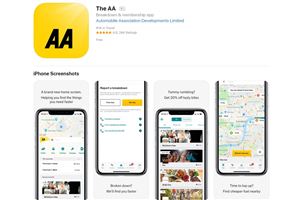 10
The AA
To get the most out of this app you need an AA breakdown subscription. You can use it to report your own issues and get live updates on when your rescuer will be on site. It also allows you to compare petrol prices and the cost of parking in a nearby area, all of which can give you the edge over other drivers.