Top 10: Best pressure washers 2023
Keeping clean doesn't have to cost the earth. Here are ten of the most highly-rated pressure washers available on Amazon at a variety of price points.
Pressure washers for under £200 | Top 10: Cheapest pressure washers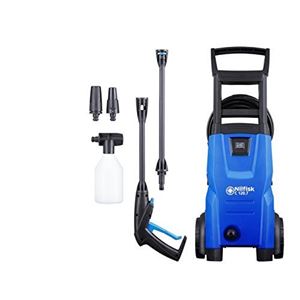 1
Nilfisk C 120 Pressure Washer
A highly popular brand, Nilfisk have a range of pressure washers at various price points with a range of outputs and accessories, but understandably this C 120 model is an Amazon best seller. The 1400W motor provides 1740psi of cleaning power and is made from aluminium for durability, comes with a two-year warranty and is rated 4.4 out of 5 stars from customer reviews.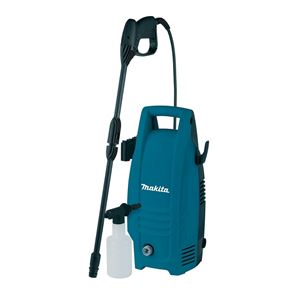 2
Makita HW101 Compact Pressure Washer
It's far from flash but it is great value and has earned 4.4 out of 5 stars from customer reviews, so this Makita HW101 has the right ingredients. The 1300W motor delivers up to 100 bar of water pressure with an adjustable nozzle on the lance and a detergent bottle for adding cleaning chemicals, all of which clip neatly to the body to allow simple storage.
Buy it now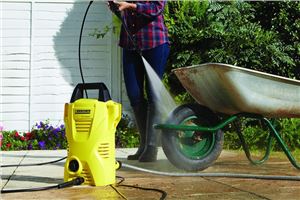 3
Kärcher K2 Full Control Home Pressure Washer
A popular option for customers and also recommended as Amazon's Choice, the Kärcher K2 is also often available for under £100. This particular version includes the T150 Patio Cleaner with specific detergent for the job, while the included lance has four settings to suit a variety of jobs. The 1400W motor has an automatic stop-start feature to help save water and also has a built-in filter to prevent damage.
Buy it now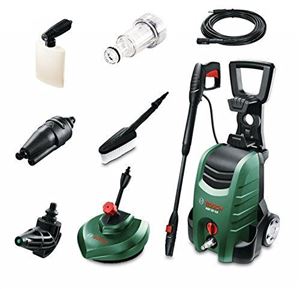 4
Bosch AQT 37-13 High Pressure Washer Combi Kit
This higher-specification Bosch machine not only offers the basic elements you want from a pressure washer but with the addition of a cleaning kit for a range of jobs. The 1700W motor provides 130 bar maximum pressure and a flow rate of 370 litres per hour, while the supplied lance can be fitted with the included detergent nozzle, 90 degree nozzle, wash brush and patio cleaner.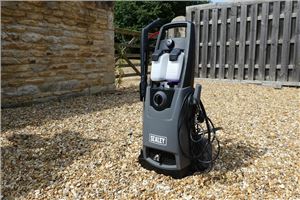 5
Sealey PW2200 Pressure Washer
The Sealey PW2200 is a great option for those looking for a no-fuss, no-nonsense pressure washer. The lance and Rotoblast that it's packaged with will deal with most jobs. It sits between being a powerful domestic machine and a light commercial machine, has an 1800w motor, 400ltr/hr water flow rate and a maximum pressure of 140bar.
Buy it now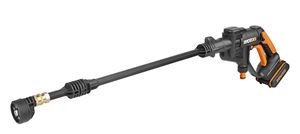 6
Worx WG629E.1 Cordless Hydroshot Portable Pressure Cleaner
A different take on the usual pressure washer setup of a wheeled box attached to a hose, the Worx Hydroshot packs the motor and a rechargeable battery all into the lance to give completely freedom from electric cables. Water pick-up can be from any low pressure source, and although the resulting water pressure is lower at 320psi than conventional pressure washers it offers much greater freedom.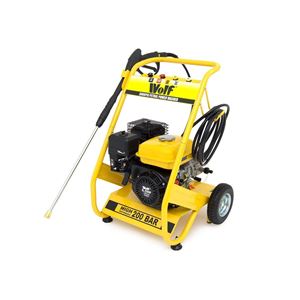 7
Wolf 220 bar 7PS Heavy Duty Petrol Driven Pressure Power Washer
Another petrol-driven pressure washer for those with big cleaning jobs to do, the Wolf 220 bar has a similarly-powerful 7PS motor providing 3200psi of pressure, with the supplied lance offering five nozzle attachments and six metres of hose for a long reach. One advantage the Wolf also has is that it can operate from a static water tank and does not need mains water under pressure. The Wolf Petrol Power washer has a strong durable steel frame and is fitted with all-terrain, pneumatic wheels too.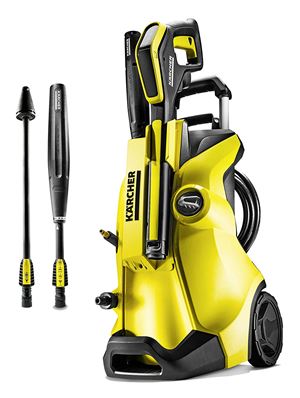 8
Kärcher K4 Full Control Home Pressure Washer
This second offering in our list from Kärcher is the higher-spec K4 model, and like many of its range it can be purchased with specific add-on packs to suit special jobs, such as a Foam Jet Nozzle for car cleaning or even a rotating brush. The K4 is probably one of the best-looking devices on the market and backs up those good looks with a powerful 1800W motor, 420 litres per minute flow rate and up 130 bar of pressure. It also has an LED display built into the lance handle to ensure the correct settings, and a massive 70% of its 640 ratings on Amazon are 5 stars.
Buy it now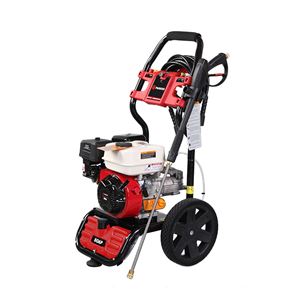 9
ParkerBrand Petrol Pressure Washer 208cc
If you need to get serious with your jet washing then a petrol-driven option like this ParkerBrand model is a good way to go. It has a 6.5hp four-stroke engine, which means low maintenance as well as lots of power - equivalent to 4800W - and exceptional pressure of 3100psi. Built into a wheeled metal frame for easy manoeuvrability, with no electricity required it can be used in remote areas and the soap tank allows detergent to be fed into the stream.
Buy it now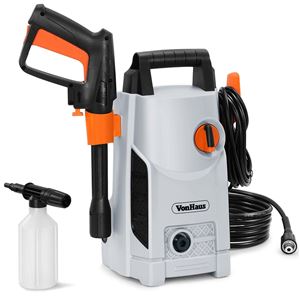 10
VonHaus 1600W Pressure Washer
With a price tag this small you would think the VonHaus is light on features, but the opposite is true. This low-cost model has a 1600W motor delivering 1300psi through the spray gun attachment attached to a 5m hose. The kit includes an attachable bottle to add cleaning products and a 330-litre water tank, and the 1600W has 4.3 stars out of 5 from customer reviews.