Top 10: Cheapest Pressure Washers 2020
Far from being the preserve of people with too much cash and a desire to show off to the neighbours, modern pressure washers can be inexpensive as well as endlessly useful. Here are ten of the cheapest pressure washers around.
Top 10: Best pressure washers | Top 10: Pressure washers for under £200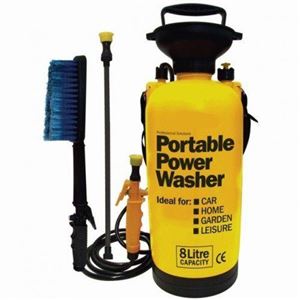 1
eBuzz Portable Pressure Washer
You will struggle to find a pressure washer cheaper than this unless you threaten harm to your children's cuddly toys in exchange for a clean car. The key downside with the eBuzz washer is that it's hand-powered, so you have to pump the handle to build the pressure. However, you could see that as a positive; with no need to plug it in you can carry it in your car and have up to 8-litres at 40psi of pressure wherever you go. It even includes a brush attachment.
Buy it now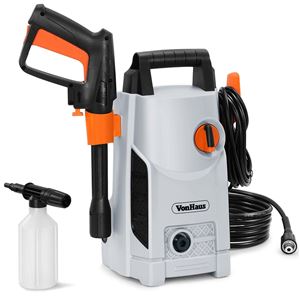 2
VonHaus 1600W Pressure Washer
This pressure washer from VanHaus has all the basic elements for home and garden use. This is the cheapest of three versions with a 1600W motor delivering 90 bar (1300psi) through the spray gun attachment attached to a 5m hose. The kit includes an attachable bottle to add cleaning products and the 330-litre tank should keep you busy for a while.
Buy it now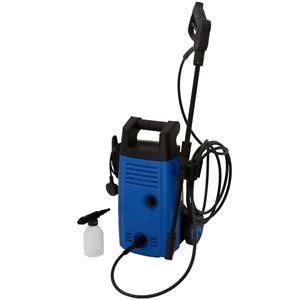 3
Oypla 1400W 105 bar Jet Washer
This 1400W pressure washer from Oypla is compact but powerful, offering a maximum pressure of 105 bar (1500psi) and a lance with an adjustable nozzle to vary the spray depending on your requirements. There's 5m of hose and 5m of power cable to give good range, plus a detergent bottle that clips on easily.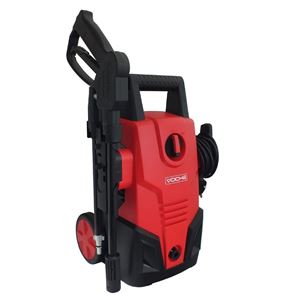 4
Voche 1400W 105 bar Pressure Washer
This model from Voche offers similar specs with a 1400W motor and 105 bar maximum pressure, the essential equipment like a two-piece lance and detergent bottle and 5m of hose and power cable. One significant advantage the Voche offers however is an auto-stop mode, which shuts down the motor when the trigger is released, reducing wear and saving electricity.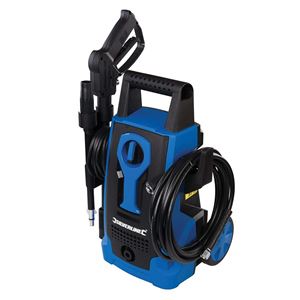 5
Silverline 834832 105 bar High Pressure Washer
With a strong reputation for high quality tools, this Silverline pressure washer is built for reliable, long-life performance. The 1400W motor delivers a maximum of 105 bar (a more powerful 2100W version is also available) and a lance and spray gun are included with adjustable spray patterns to suit various tasks. The Silverline's air-cooled motor is designed for longevity, and the self-priming pump means it can work with low-pressure sources like water butts.