Guide to getting your motorcycle licence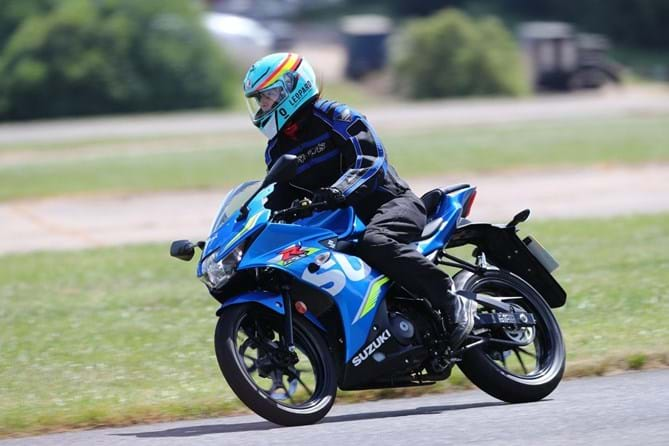 Getting into riding a motorbike or scooter can be confusing when you don't quite know where to start. For those who want to get started riding on UK roads, we've put together this handy guide to what steps you need to take - including Compulsory Basic Training (CBT), the theory and practical tests, and different licences.
Top 10: Essentials for learner riders
First steps: Licence and CBT
The first thing to do when it comes to learning to ride a motorbike or scooter is getting a provisional licence. In the UK, you can ride a moped up to 50cc with a top speed of 28mph when you're 16 years old. You must be at least 17 to get a licence for a motorcycle (up to 125cc and with a power output of up to 11kW). The applications for these can easily be done online or at a Post Office.
For those that come to riding later in life and already have a full car licence, you don't need to get another licence because you already have a provisional motorcycle entitlement. To make sure, check the back of your licence. If you obtained a full car licence before 1 February 2001, you can ride a moped without a CBT certificate. You lucky devils.
If you passed your practical driving test after Feb 2001, your next step is to get a Compulsory Basic Training (CBT) certificate. But don't worry, the CBT isn't actually a test you pass or fail. Instead, the course prepares you for the basics of riding a moped or motorcycle. You must take your licence with you to the course.
It's a legal requirement to wear a properly fastened helmet when riding a motorcycle or moped, so check if the training centre provides helmets. Many of them do, but if not, you'll need to get one beforehand. Make sure you try it on in person to make sure it fits correctly. The centre is likely to provide kit but if they don't, wear textiles or denim trousers and a thick jacket.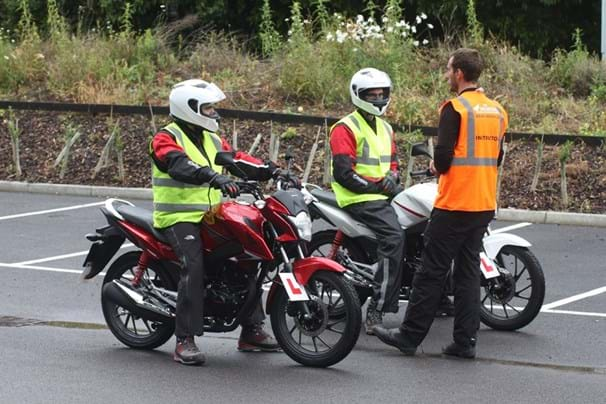 Our CBT course centre provided all the kit, but we wore our own helmet - an AGV K-3 SV. If you're a smaller rider, like us, we'd suggest you bring your own gloves as some centres won't have all the sizes for clothing. Ill-fitting clothing can be an annoyance as well as hinder your riding. Using gloves that are too large can prevent you from being able to properly grip the clutch, as we found out on our course.
>> Motorcycle helmets under £200
CBT usually lasts a full day. It can take longer depending on how quickly you learn. It consists of five sections: introduction and eyesight check, on-site training, on-site riding, on-road training and on-road riding. The on-road riding part must last at least two hours.
These consist of learning where to position yourself on the road, riding defensively, how to navigate a roundabout safely, etc and then learning about handling the bike, steering, stopping, lifesaver glances (over-shoulder checks) etc. You'll probably train with other learners too. There's a maximum number of four learners per trainer for on-site parts and two learners per trainer for on-road parts.
CBT usually costs around £120, but if you don't cover all sections in one day, you might be charged to hire the bike you use for a second day. After you have your CBT, you can ride on UK roads with L-plates (or D-plates for our Welsh readers), but you can't ride on motorways or carry a pillion passenger. You must pass your full moped or motorcycle test within two years or you have to take CBT again to continue riding.
Getting your full licence
Getting your full licence can be done in a number of ways depending on your age. If you're 24 or older, you can take one theory and practical test for an A licence by doing 'direct access'. So, the first thing to do after getting your CBT done is to take a theory test. These cost £23 and are comprised of a multiple-choice questions section followed by a hazard perception video test, just like a car theory test. We used the Official DVSA Theory Test book to study for our test and it was very helpful.
The practical test consists of a manoeuvres exam at a test centre (Module 1) and an on-road exam (Module 2). They can be booked separately or together but must both be passed within two years of the theory test.
>> Top 10: 125cc motorcycles 2019
If you're 17-18 years old, you can sit a theory and practical test for a full A1 motorcycle licence (limits you to 125cc and 14.8bhp). This means you can ditch the L-plates, ride on the motorway and carry your mates on the back of the bike. Whether you'd want to carry someone else on a 125cc bike is up to you. But you're obviously limited to the same power and capacity restrictions as before.
If you ride using your CBT until you turn 19, you can then take a two-part practical test to qualify for an A2 licence. This will limit you to 47bhp (35kw) and no more than 0.26bhp per kilogram (0.2kw/kg). Once you've had an A2 licence for two years, you can take another two-part practical test to finally get your A licence to ride any bike you want. This makes the minimum age to qualify for an unlimited bike 21, so long as you have the relevant experience. Unless, of course, you're 24.

Module 1
The practical parts of getting your motorbike licence are split into two modules: Module One (Off Road) test which costs £15.50 and the Module Two (On Road) Test from £75 on weekdays and £88.50 in the evening, on weekends and on bank holidays. You'll need to use the same size and type of motorcycle for both parts - this then qualifies you to ride that particular sub-category of motorcycle.
A practical test taken on an automatic motorcycle will only qualify you to ride twist-and-go automatics. To ride motorcycles with gears, you need to take the test on a geared bike.
We did our training with PRT in Letchworth, which falls under the Honda School of Motoring. Our course consisted of two days (roughly 9am-3pm) of training and then two days of refreshing some skills in the morning followed by Mod 1 and Mod 2. It was a lot of fun and helped us feel considerably more prepared for our exams.
We'd never ridden anything bigger than a 125cc bike, so we moved up to a Honda CB500F the morning of the first day and then a CB650F for the rest of the first day. We did some Mod 2 on the first day to get us comfortable on the bike, followed by the skills we needed to master for Mod 1 on the second day of training. It's ideal to do the test as soon as you can after training so everything is fresh in your mind.
There were also lowered options for shorter riders who can struggle with the height and weight of A licence motorbikes. We ended up passing mod 1 (no faults) and mod 2 (3 faults) first time. For inexperienced riders, we'd definitely recommend spending money on training to prepare you for your tests rather than going in underprepared and then potentially needing to pay to sit the tests again.
Module One (Off Road) takes around 20 minutes. In this section, you need to show you can:
wheel the moped or motorbike and use the stand
do slalom and figure of eight
a slow ride
U-turn
cornering and controlled stop
cornering and the emergency stop
cornering and hazard avoidance, 

during which you must be riding at a minimum speed of 19mph on a moped or 31mph on a motorcycle
After the test is finished, the examiner will tell you if you've passed or failed. To pass Mod 1, riders are not permitted to make any serious or dangerous faults, but they can accrue a maximum of five rider (minor) faults. If you pass, the pass certificate expires on the same date that the theory test pass certificate expires, so it's important to complete Module Two within this two year period. Otherwise, you'll need to redo both tests.
If candidates fail their Module One test, they're given a copy of the marking sheet. This can help with a better understanding of the faults. Another Mod 1 test cannot then be taken until three full working days have passed. For that reason, the Module 2 test should not be booked on the same day or too close after Mod 1.
If you have already booked your Mod 2, but fail Mod 1, you may need to reschedule this. You'll lose your fee if you don't give three full days' notice.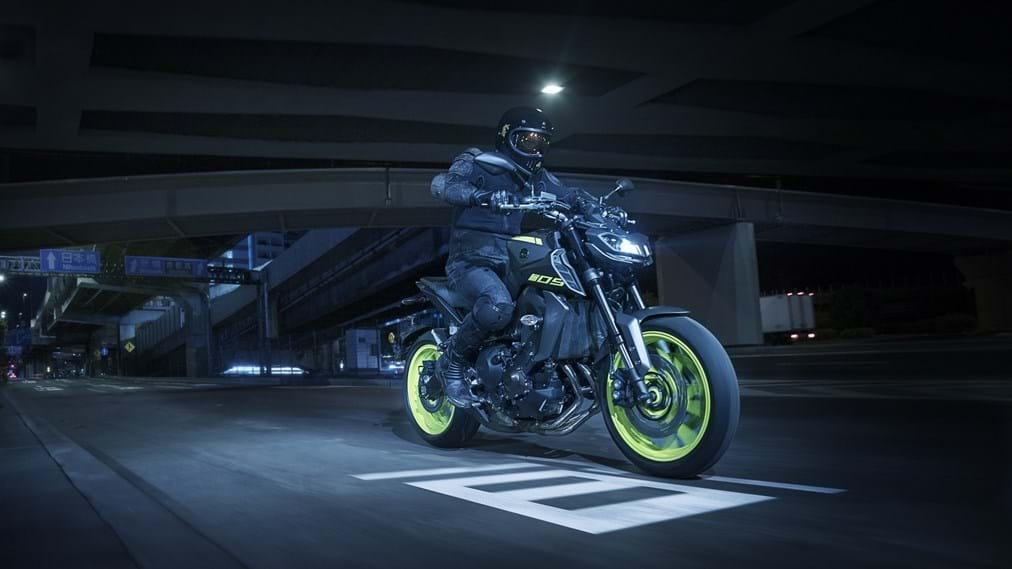 Module 2
You must take your driving licence with you. If you haven't upgraded your licence under progressive access, you must also show your theory test pass certificate. The examiner will also require your module 1 test pass certificate and also your CBT completion certificate (unless you are upgrading your full motorcycle riding entitlement).
Mod 2 (On Road) takes around 40 minutes and includes:
an eyesight check
'show me, tell me' vehicle safety questions
road riding
independent riding
You'll need to prove you can read a standard number plate from 20.5 metres away (or 20 metres if it's a new-style number plate). You'll automatically fail your test if you fail the eyesight check.
You'll be asked 2 vehicle safety questions known as the 'show me, tell me' questions. These test that you know how to carry out basic safety checks, understand what features to alter when carrying a pillion etc. You'll then drive in various road and traffic conditions, during which you will need to prove you can safely and competently complete normal stops, an angle start (pulling out from behind a parked vehicle) and a hill start (where possible).
The examiner will give you directions using a radio while they follow you on a motorcycle. You'll have about 10 minutes of independent riding, which is designed to assess your ability to ride safely while making your own decisions. You can ask the examiner to repeat the directions if you forget them - you will not fail the test if you go off the route. Also, don't slow down to wait for your examiner if a car gets between the two of you. This is the mistake we made. All three of our minors were gained for riding too slowly because we couldn't see our examiner. In the test, you're expected to continue along using the examiner's instructions regardless of the situation - unless they tell you to stop.
You'll be told if you've passed module 2 at the end of the test. The examiner will make a note of dangerous, serious and rider faults (just the same as with the Module 1 test). You'll pass module 2 if you make no serious or dangerous faults and no more than 10 riding faults.
Upon passing Mod 2, the examiner will tell you what faults you made, give you a pass certificate and ask you if you want your full licence to be sent to you automatically. If you want to do this, you need to give the examiner your provisional licence. You can start riding without L plates (and take off your hi-vis 'student' jacket) straight away when you've passed your test. You do not need to wait for your full licence to arrive. Contact DVLA if your full licence has not arrived three weeks after you applied for it.
If you fail Module 2, you have to wait 10 working days to take the test again.
16 Years Old:
You can apply for a provisional licence and take your test for a full AM Category Licence for mopeds.
17 Years Old:
You can now take your test for a full A1 Licence for up to 125cc.
19 Years Old:
You can now take your test for a full A2 Licence for up to 47bhp.
21 Years Old:
You can now take your test for a full A Licence if you've already held an A2 Licence for at least two years.
24 Years Old:
You can now take your test for a full A Licence regardless of previous licences.