Merry Christmas from HonestJohn.co.uk and

We have partnered with Nextbase & six other brands to offer a bundle of 12 prizes in the lead up to Christmas. Prizes will be revealed every day from the 12th of December.
For a chance to win, enter your name and email address, and find out on Christmas Eve if you have won the prize bundle.
Good luck!!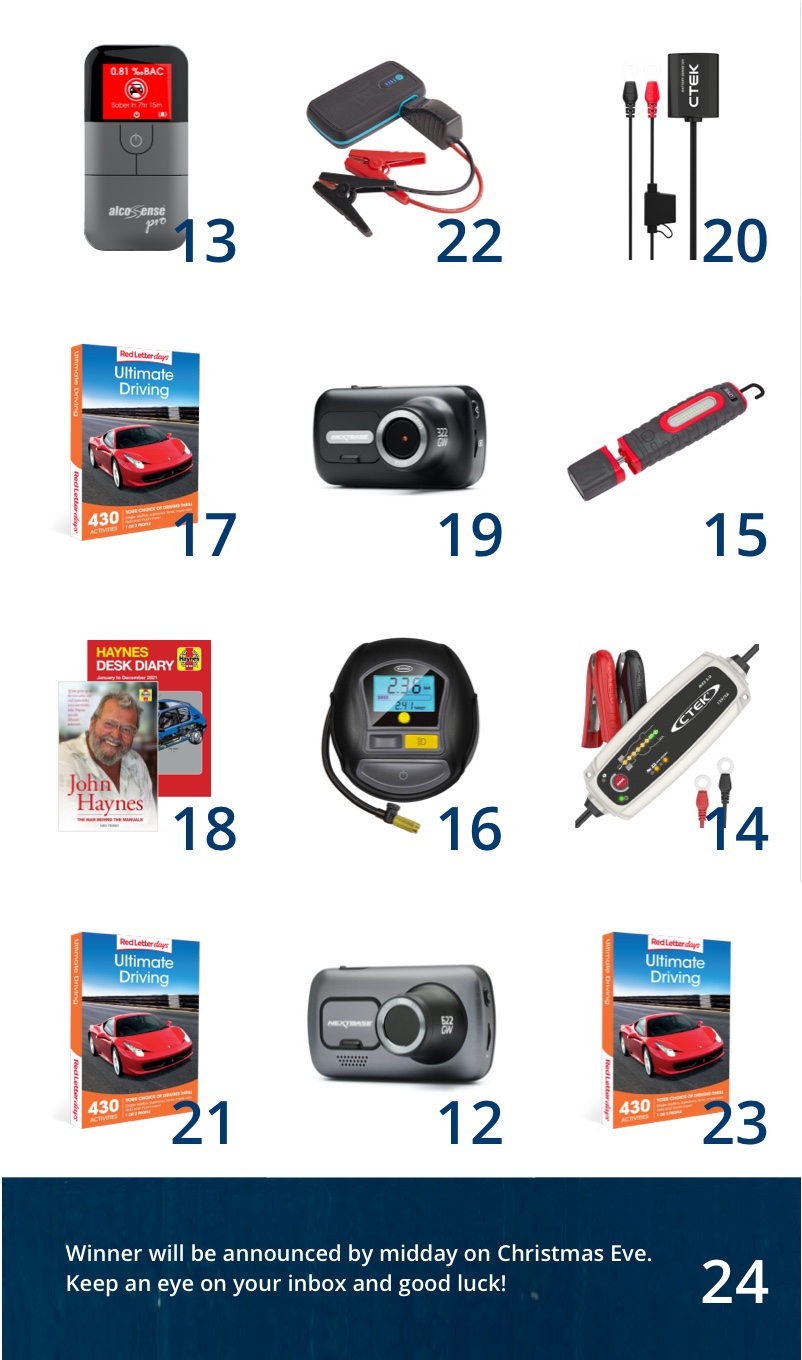 Detail of daily prizes - December 2020