What is it?
Keeping your car's bodywork in tiptop condition can be a big challenge - especially with the elements, deteriorating state of the UK's roads and bird droppings to contend with. Fortunately, Farecla - a business that sprang from a garage in North London - has been manufacturing high-quality finishing products since the 1950s.
Farecla's G3 Professional Scratch Remover comes in both liquid (which we've tested) and paste form so you can choose which product suits your needs best. The liquid is useful for larger areas of damage due to its consistency, while the paste is better suited to smaller areas of damage like focusing on particular scratches.
What's it like?
Like T-Cut, Farecla G3 Pro scratch remover liquid is a cutting compound - meaning it restores paint finishes by stripping the topcoat of paintwork, removing light scratches and abrasions. Farecla says the product, which sits in their 'Professional' range, "permanently removes minor scratch marks that do not stop your fingernail when run over the surface" and "diminishes the look of deeper defects".
Brief instructions on the 500ml bottle advise stopping using the liquid when the scratch is removed or the paintwork begins to fade (which is most likely on darker paintwork). If this does happen, the instructions advise using G3 Pro Paint Renovator or G3 Pro Colour Restorer.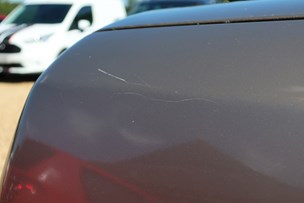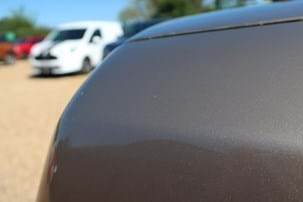 So, with that in mind, we began our attempt to remove some light scratches from our test car - a Mercedes-Benz 190e that has a few scratches and marks from bird droppings and tree sap. For the best results, you should clean the vehicle with soapy water so there's no debris or dirt that risks being rubbed into the paintwork - possibly damaging it more.
We cleaned the scratched areas on the 190e and then, following the instructions, we dampened the Applicator Waffle Pad (which we'd advise buying at the same time as the scratch remover or buying them together in a bundle), applied a small amount of the liquid to the applicator and rubbed the scratched area. Once the product is completely rubbed in, use a clean and dry microfiber cloth to wipe away any residue.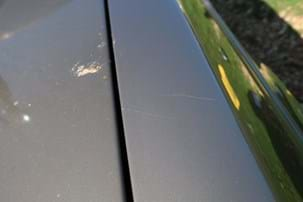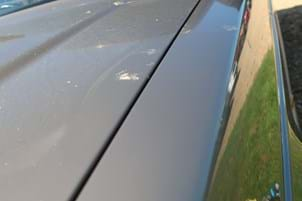 While the pictures in the review show the progress photos of a few scratches we targeted, the photos in the gallery at the bottom of this review are actually higher quality than those above so we suggest having a gander at those to see how well we got on. The first set of photos in this review show the progress we made on a light scratch at the rear of the car, while the set of two above show the result of applying the scratch remover liquid to a couple of light scratches near the bonnet of the 190e.
We've no doubt that the liquid works, and we'd go so far as to say if we'd spent a little longer on the rear scratch then it would be completely removed. However, we happened to pick one of the hottest days of the year to conduct the product test so we only spent about 15 minutes on each scratch or group of scratches. Applying the liquid properly to remove scratches takes a fair amount of time and elbow grease, so make sure you leave an hour or so depending on how much you want to get done.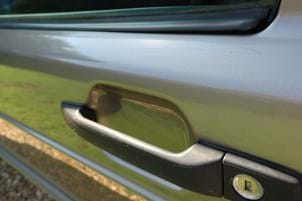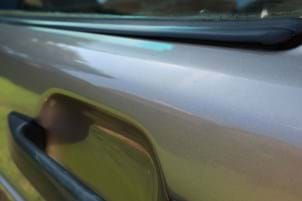 It also goes without saying that deeper scratches and stone chips obviously won't be magically removed with this product. When it comes to bird droppings and tree sap, we always advise removing as soon as possible to avoid damage to a vehicle's paintwork. We did attempt to remove some damage done by birds from the bonnet, but we weren't successful. It's worth mentioning that damage had been there for quite a while, months even, so we can't say how useful the product could be on newer paint damage.
Should I buy it?
Farecla G3 Professional Scratch Remover Liquid is ideal if you're looking for a product to remove light scratches or lessen the look of deeper marks on your car's paintwork. While it can't work miracles; removing deep marks and imperfections (nor does it say it can), it's a great value product and we think the bottle will last a while too. Reviews on Amazon are also very favourable, so check those out if you don't want to take our word for it.
We'd personally buy the £15 bundle (at the time of writing) that comes with the proper applicator pads because we don't think microfibre cloths are quite up to the job, but £10 will get you the bottle without the pads if you're on a budget.