What is it?
The Honda Versatool is designed to take on a huge range of gardening tasks. With eight push-and-click attachment options  - including hedge trimmers, cultivator, pruner and blower - and a 4-stroke engine at its heart, it aims to be the ultimate power tool. Hence the name; an amalgamation of 'versatile' and 'tool'.
There's a choice of two engine capacities, the £389 UMC 425E (25cc) or the £489 UMC 435E (35cc). We tested the latter, more powerful 35cc engined Versatool, along with the cultivator and two hedge trimmer attachments. Quality is clear, as with any Honda machine, but would the high price tag of the Versatool put us off buying one?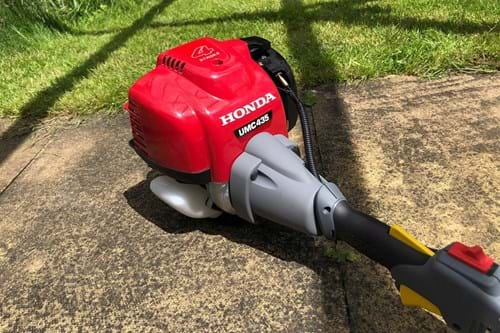 What's it like?
As soon as we started to use the Honda Versatool, the quality of the product is clear as day. There are a few multi-tools with interchangeable attachments on the market, like this Mountfield Multi-Tool 5 in 1. But few will offer the quality of the Honda.
New products also have to be bought directly from Honda, either online or at a dealer. While this might seem like a bit of a faff for those who want to buy from online retailers like Amazon, Honda's large dealer network should make purchasing easy, as well as having dedicated customer service if anything goes wrong. 
Filling up the fuel tank is very easy, as is actually starting the machine with the pull cord and attaching the interchangeable tools. The first time we tried to start the Versatool, it didn't work. However, we quickly figured out this was because we hadn't pushed the priming pump (located near the fuel tank). Owner's manuals for all of Honda's power tools are very easy to find online too.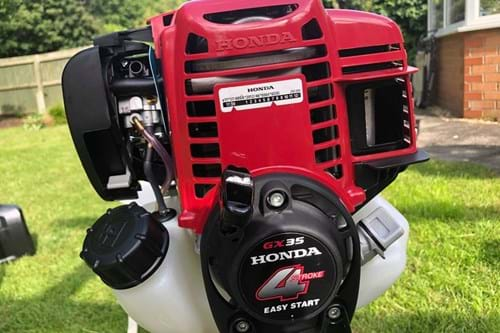 The petrol-powered engine sits at the back of the machine, meaning it can be a bit heavy at one end - especially if you fill the 0.63-litre tank to the top. We didn't fill the tank completely due to the weight, instead, we filled about 1/3 - which didn't make the Versatool too heavy when we were cutting the hedge.
It's worth bearing in mind we're 5'7" and not very stocky, so the 6kg (without fuel) machine won't be too heavy for those who it's probably aimed at. However, when using the hedge trimmer or any other attachment in which the Versatool is pointed upwards, the fuel will sit at the back of the tank away from the fuel pipes if it isn't topped up enough - meaning the Versatool will stop running.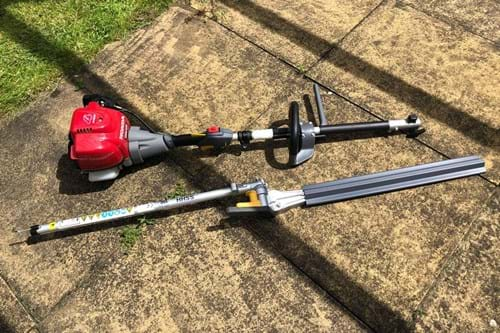 The range of interchangeable attachments includes pruners, hedge trimmers, line-cutters, blowers, edgers and cultivators. All are easily attached via a simple push and click mechanism, followed by locking in the attachment. There are also a few very useful features, like the hedge trimmer's angle adjustment, which allows for the trimmer to be angled at 90-degrees so you can cut the top of a hedge without needing a ladder or to precariously lean while holding a spinning blade to cut the top.
The price list for the attachments can be found here. It's a bit eye-watering, but here's the general rundown: Line Trimmer (£167), Short Hedge Trimmer - 20-inch/50cm cut (£307), Long Hedge Trimmer - 21-inch/54cm cut (£327), Brushcutter (£167), Pruner -  11-inch/28cm blade (£247), Edger (£157), Blower - Wind velocity 52m/sec (£157), Cultivator/Tiller - working width 20cm (£257).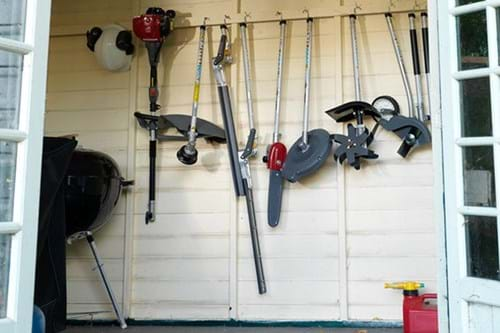 The powerful 7000rpm motor features a two-part anti-vibration clutch block, which displaces tremors from the engine with a vibration absorber. The Versatool also has a six-splined transmission shaft, which maximises torque and drives lots of power to each tool you use. Essentially, that means the Versatool should last a very long time. If you run into any trouble, there's a five-year warranty for domestic use too. That warranty is reduced to one year for professional use.
As for how we got along with the Versatool, the cultivator was excellent. After clearing an overgrown flower bed, which we wanted to turn into a vegetable patch, we cultivated it in about five minutes. The same size flower bed took hours of work with only a garden fork and shovel. The D-loop handle makes the Versatool easy to control, although we'd suggest buying the shoulder strap for better ease of use. Unfortunately, that'll be an extra £30 for the 25cc Versatool. Or you can buy the £80 comfort harness for the 35cc Versatool, which brings the price to about £570 without any attachments...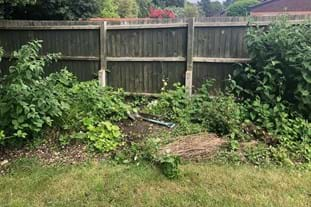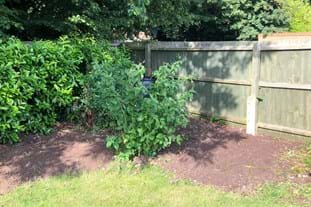 Should I buy one?
In so many ways, the Honda Versatool is an excellent piece of kit. If you can afford it, we've no doubt you'll be impressed. As the name suggests, it's very versatile and really could be the tool you use for almost everything you need to do in your garden. Shame it can't transform into a lawn mower but c'est la vie. It's very simple to get to grips with, easy to start and control (despite being a little weighty in our opinion), offers various handy features and fantastic build quality.
But, and it's a big 'but', it's very expensive. If you opt for the smaller, 25cc engine and just go for two of the more commonly used attachments - say, the £307 short hedge trimmer and £167 brushcutter - that brings your total to £863. That's a massive outlay for just two tools, regardless of the fact that you can buy various other attachments further down the line. You also have to factor in the costs of any extras like fuel, oil and a shoulder strap if you so desire.
The Versatool will save you space in the garage/shed where you keep your tools, it could also be very useful if you regularly take gardening tools around with you because it'll save you space in the car. When it comes to the attachments, they're also excellent - arguably better than standalone hedge trimmers and cultivators. Another big pro that can't be overstated is the petrol-powered nature of the Versatool. Aside from not having to worry about cutting through a cable, it gives you far more versatility (especially if you own an allotment without somewhere to plug a power tool in) and it saves the faff of dragging around an extension cable.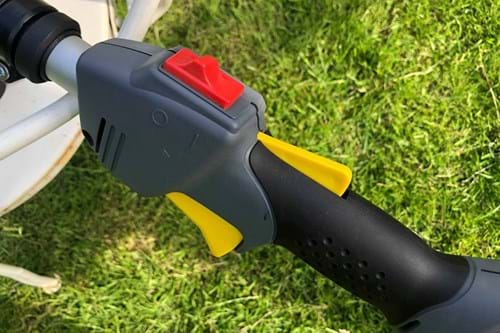 Most people will probably just opt to buy the individual tools they use most. For example, if you were to buy a cordless hedge trimmer and brushcutter (from Bosch to stick with a reputable brand), you could currently get both machines for £221. A Bosch LI Cordless Hedge Cutter with 18 V Lithium-Ion Battery and 500mm blade is currently £115 on Amazon, while the Bosch Cordless Grass Trimmer is currently £106.
Obviously, there are power discrepancies to take into account, as well as the quality of materials used - the reviews of that Borsch cordless grass trimmer aren't too promising. The Honda definitely trumps these tools in those terms, but for the average joe just looking to maintain their garden - we think the price is a big hurdle for the Honda Versatool.