What is it?
The Norco Fluid 2 HT is a hardtail mountain bike with chunky tyres, an impressive spec list and an affordable price tag. Built by Canadian firm Norco and distributed in the UK by Evans Cycles, the Fluid 2 sits in the middle of the Fluid range with a retail price of £1000 - although it's often discounted online.
What's it like?
A group of children told us the Fluid 2 looks 'sick', and it's hard to disagree. The matte green finish gives it a purposeful look, as do its knobbly 2.8-inch wide tyres. Our Large test bike is fitted with 27.5-inch wheels while smaller models come with 26-inch wheels. There are fatter bikes on the market (we'd describe the Fluid 2 as a plus bike), but it's going to look a bit overkill commuting in the city. Fortunately, it looks right at home on the trails.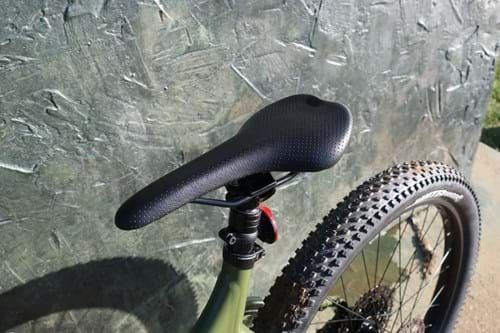 However, there's no escaping that the Fluid 2 is on the heavy side, especially if you're used to road bikes. We even found it difficult lifting it onto a roof-mounted bike rack on our Peugeot Rifter. Once rolling, its mass is less of an issue. Yes, those chunky tyres and the 12-speed SRAM NX Eagle drivetrain are definitely focused towards low-speed off-road riding rather than setting a new Strava record (you'll soon run out of gears attempting to keep up with cars on downhill road sections), but it's quick enough as an introduction to mountain biking.
Our large model was mainly used by our six-foot product tester who found it fit nicely with plenty of adjustment in the seat, although the handlebars do feel quite wide - something that takes some getting used to. Flicking between the 12 gears is smooth enough, but it does have a tendency to skip gears occasionally. Some minor adjustment might fix this.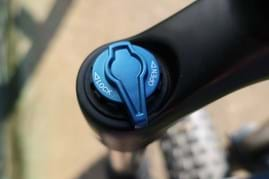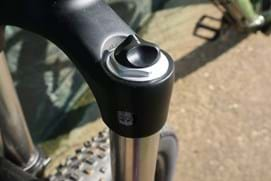 When you need to stop, the Fluid 2's hydraulic brakes do an excellent job of scrubbing off speed, while the SR Suntour suspension fork can be locked easily when you hit the tarmac. While hardtails are firmer than full-suspension bikes, the Fluid 2's chunky tyres offer a fairly smooth ride even on bumpier trails. The seat is comfortable enough, too, but if you cover lots of miles it might be something you'd look to upgrade sooner than later.
The Fluid 2 has a few cool tricks up its sleeve, too, including its TranzX dropper seat post. This lets you quickly adjust the height of your seat on the move using a lever on the handlebar - ideal if you're approaching a steep uphill section, for example. It works well on the Norco, provided you don't accidentally get it confused with a gear lever (don't ask us how we know…).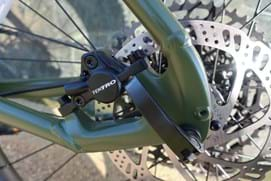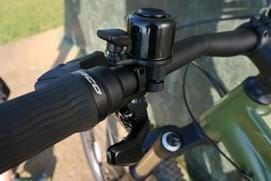 Should I buy one?
The Norco Fluid 2 isn't without its flaws. It's quite heavy, not as good as a road bike on tarmac and not as invincible as you might expect of it. But, no matter what the situation, it's a lot of fun - especially for the money. It gives the impression that it could take a lot of abuse and, as an introduction to mountain bikes or something to play around on, it's a strong choice. We love how it looks, too, which is a big bonus.