What is it?
The Ring RPPL300 is a Lithium Cobalt LiCoO2 jump starter that's able to start 12v vehicles up to 3.0-litres. Along with the fact it's a jump starter, there are two USB ports, so you can use it as a power bank to charge phones and tablets, plus an LED torch.
It fully charges in three hours and includes a micro USB charging cable along with a battery charge indicator on the side. The main unit is 16cm by 9cm so will easily fit in a glovebox.
It includes a safe connect system, designed to protect the user, vehicle and jump starter when in use. The intelligent clamps manage power between the jump starter and vehicle, plus it features reverse polarity, short circuit and anti-spike protection. For smaller engines up to 2.0-litres, Ring also offers the cheaper RPPL200.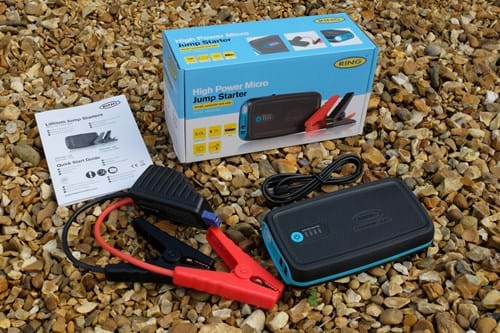 What's it like?
If you expect jump starters to be big and bulky, this Ring starter will change all that. It's a neatly designed and good looking unit that looks more like a power bank than a traditional jump starter. It's not much bigger than a glasses case so will easily fit into a glovebox or you can tuck it away in the boot. The only thing we would like to see is a case to keep it and the jump starter cable neatly stowed away.
Charging it is simple, it comes with a standard micro USB cable and takes just three hours to fully charge. Usefully there's an indicator on the side to let you know how much charge is left. 
It feels a well made and high-quality product, which helps justify the price, but it's the small things that are the most useful - for example, the jump starter port has a rubber cover to keep dirt out, while the two USB ports are really handy if you need to charge your phone but don't have a spare 12v socket in the car.
Of course, the real test comes when you actually need to jump-start a car. We tested the RPPL300 over several months, fully charging it and then leaving it in our car, just as we imagine many people will, for three months.
We then hooked it up to the battery of one of our classics cars, a big 3.0-litre Vauxhall Senator that has been sat for six months and had a completely flat battery. The result? It fired up first-time and almost instantly thanks to the Ring which had no problems supplying the required power. It's this kind of reliability you want in a starter.
As an extra test, we switched the car off after only a few minutes and disconnected the Ring - the battery not being given enough time to recharge from the alternator. It wouldn't start from its own power so we reconnected the Ring and it once again started up the first time.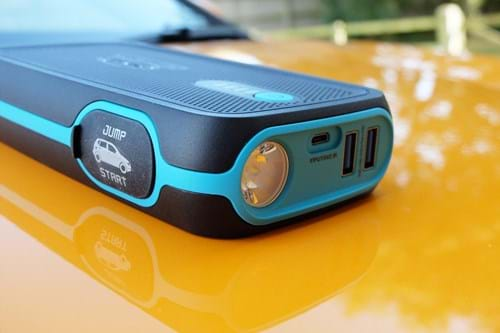 Should I buy one?
Compact, reliable and well designed, this is possibly the best jump starter we've tested. It's small enough to throw in your glove box and forget about but will provide all the power you need if you're unfortunate enough to get a flat battery - even after several months. 
At around £90 it may seem expensive but if you've ever had the misfortune of having a flat battery, you'll know it's a very sound investment. It will save you a lot of time and hassle waiting for a breakdown mechanic to arrive. The fact it has two USB ports makes it even more useful - handy if the kids in the back need to charge their tablets or phones on the move.