Can you ride an electric scooter or hoverboard on the pavement in the UK?
I just read an email from you in which there is a review of the Micro Sparrow electric kids scooter. A few days ago, I received an email from Surrey Police that said that all powered vehicles (which include Segways, scooters etc) need to be registered, taxed and insured to be used on the road. The only exception was powered bicycles (although I don't see why). There are so many of these about that I wonder if the police can be right. On a recent holiday in Portugal, there were loads of battery-powered large scooters for adults everywhere to hire.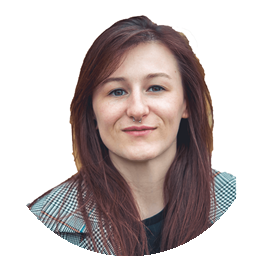 Essentially, electric scooters - along with segways, hoverboards and powered-unicycles - are considered 'carriages' under the incredibly out-of-date 1835 law surrounding footpath use. E-scooters are classified as Personal Light Electric Vehicles (PLEVs), so while it isn't required to tax or register them, they're only legal to use on private land in the UK.
This is because of this passage of the 1835 Highways Act, which bans animals and "carriages" from footpaths: "If any person shall wilfully ride upon any footpath or causeway by the side of any road made or set apart for the use or accommodation of foot passengers; or shall wilfully lead or drive any horse, ass, sheep, mule, swine, or cattle or carriage of any description, or any truck or sledge, upon any such footpath or causeway; or shall tether any horse, ass, mule, swine, or cattle, on any highway, so as to suffer or permit the tethered animal to be thereon."
They technically could be used on the road if taxed and registered, as long as the user has a driver's licence, but I'd argue this is very unsafe. In order to pass the DVLA's strict requirements, a scooter would also need to have three wheels (most operate with two), and be fitted with brakes and lights. That rules out most popular types of scooter. Electric bicycles, on the other hand, are considered EAPs (electrically assisted pedal bikes) and are treated the same as standard bikes provided they have pedals, go under 25km/hour, have working front and rear brakes at all times, lights and reflectors at night, and motors rated no higher than 250W. The e-bike must not go faster than 15.5mph/25km per hour either.
We're not entirely sure why the UK has yet to embrace the laws that other countries are adopting in regards to various forms of transport. However, the Future of Mobility consultation (which was launched at the end of July) will examine new methods of transport — including electric scooters — and consider how the UK's infrastructure might adapt to these new technologies. So things could be changing in the not-so-distant future...
Answered by
Georgia Petrie
on