125cc Scooter of the Year shortlist
125cc machines aren't all about motorcycles. Lots of leaner riders opt for scooters because they're more practical and easier to ride than a manually-geared motorbike. Here's our pick of the best five 125cc scooters we've ridden over the last 12 months.
See all our Kit Awards Shortlists for 2019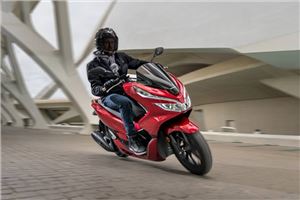 1
Honda PCX125
The PCX encapsulates everything that Honda is famed for: build quality, plush suspension and ease of use. If that sounds dull, don't believe it for a moment as the PCX is very enjoyable to ride thanks to its nimble handling and excellent ABS-equipped brakes. Best of all, it's an affordable scooter you can use and revel in all-year round.
Running costs are very affordable thanks to a claimed average fuel economy of 133.9mpg, which we found was closer to 110mpg in the real world. That means a realistic range of around 170 miles per tank. You can also stash a large crash helmet under the flip-up seat of the PCX and still have a little room left over for a small amount of shopping. In the glovebox in the front leg protector fairing, there's a 12-volt charging socket so you can top up the battery on your phone or sat-nav on the move, too.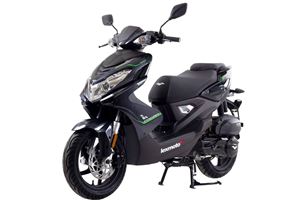 2
Lexmoto Enigma 125
Lexmoto has chosen the name of this scooter well as it's something of an enigma how the company offers such a good 125cc scooter for the money. For the sort of money most riders would think only a second-hand machine would be on offer, Lexmoto sells a well-made, good-to-ride 125cc machine that's also cheap to run.
To achieve this, Lexmoto hasn't pushed the boat out on styling, but the Enigma has a modern look and its has 14-inch wheels to deal with bumpy roads better than many rivals. A bit more weather protection wouldn't go amiss, but zesty performance, comfort and nippy handling are complemented by good underseat storage so this Enigma machine works superbly in and around town.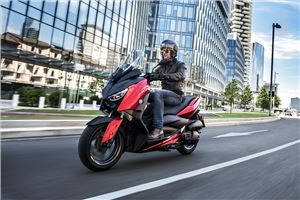 3
Yamaha XMAX 125
The XMAX has the same substantial look and feel as Yamaha's larger XMAX models while offering the pocket-pacifying costs of a 125. Even so, the XMAX's motor has more power than most rivals and it has the handling, brakes and steering to deploy it in town and along country roads with confidence.
The build quality accounts for some of the price tag, as does underseat storage big enough for two full-face helmets. It's not cheap, but the Yamaha XMAX 125 is a class act.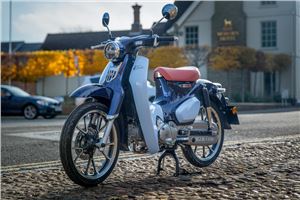 4
Honda Super Cub
Many will be drawn to the Super Cub for its looks and classic flair. It's also good to ride but it misses the practicality of many in the 125cc commuter class by not offering secure storage, though it does come with an alarm and immobiliser as standard. Nor is there a pillion seat, or even the option of one, so this is a solitary experience. The sticker price is a bit higher than some competitors, too, but it will also retain its value more doggedly.
So, the Super Cub is a clever marketing ploy for those who want a classic machine without the hassle of old engines, weak brakes and feeble electrics? Well, it certainly manages that and more. The engine is peppy around town, allowing you to nip away from cars when the lights turn green. Up to 40mph, the Super Cub is a spruce performer and the four-speed gearbox is very quick and simple to use as you don't have to worry about juggling the clutch for perfect take-offs. Stick to the city and the Super Cub is truly in its element.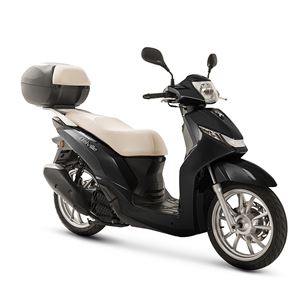 5
Peugeot Belville 125
Peugeot's Belville is an oft-overlooked gem of a scooter in the 125cc class. Aside from the ease of twist-and-go rider friendliness, this bigger-wheeled French offering delivers more comfort than almost any other in the class as its 14-inch front and 16-inch rear tyres glide over bumps.
The 125cc engine is refined, but not the most potent, and has low running costs. Peugeot also provides excellent built quality to create a scooter that can easily be used year-round for town use, though we'd like to see more standard security equipment included in the price.