Interior Car Care product of the Year shortlist
Does your car need a little bit of TLC to restore it to its former glory? Well, we've compiled our five favourite Interior Car Care products from the last 12 months - including interior cleaners and battery chargers.
See all our Kit Awards Shortlists for 2019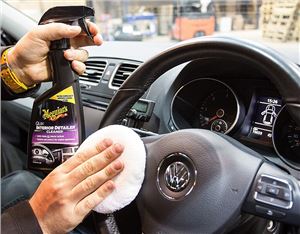 1
Meguiar's Quik Interior Detailer
Meguiar's Quik Interior Detailer maintains the look and feel of interior plastic, vinyl, leather, rubber and metal finishes within your car. The liquid doesn't smear, meaning you won't get any unpleasant streaking after it dries. It also contains sun blocking agents to preserve the materials within a vehicle's cabin.
At £11, the Quik Interior Detailer isn't a high price to pay for making the interior of your pride and joy shine again. 
Buy it now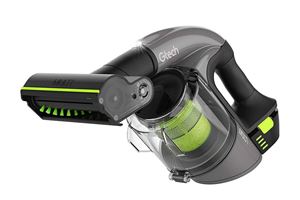 2
GTech Multi Mk2 handheld vacuum cleaner
The GTech Multi Mk2 is a high-quality handheld vacuum with a 22V lithium-ion battery, which grants a 20-minute runtime, following a four-hour charge. The vacuum itself weighs just 1.5kg – so it shouldn't prove hard to handle.
Features such as its integral LED light, power brush, crevice nozzle and easily emptied bin further make it a doddle to use. Buy direct from Gtech and you'll also benefit from a two-year warranty.  
Buy it now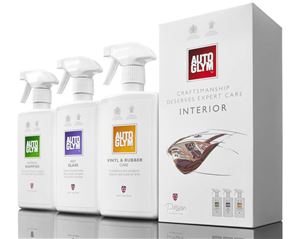 3
Autoglym Perfect Interiors Collection
Autoglym's Perfect Interiors collection is designed to keep your car looking its best with three products to keep your car clean and protected against dirt. This kit includes a 500ml bottle of Interior Shampoo, Fast Glass (500ml) and Vinyl and Rubber Care (500ml).
The collection is well-priced on Amazon, too, especially for a brand with a reputation for quality.
Buy it now
4
C-TEK MXS 5.0 12v battery charger
Whether you own a modern car or a classic, a battery charger is an essential bit of kit — especially during the winter months. In fact, turning a car over in the depths of winter can take as much as 80 per cent of the battery's charge. And if your battery isn't fully charged, then you don't need to be Carol Vorderman to do the maths.
For £65 (and a five-year warranty) we reckon this is a tough product to beat. It's sturdy and it works well. We've bought several batteries back from the dead. Plus, the opportunities for leaving it connected make it ideal for car owners who garage their pride and joy over the winter, or those who don't clock up quite enough miles to recharge the battery over the course of a weekend.
Buy it now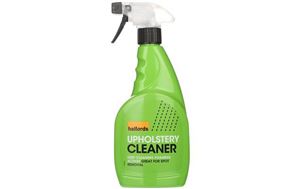 5
Halfords Upholstery Cleaner
If you use your car to ferry around pets, kids or messy passengers, Halfords' Upholstery Cleaner will make short work of marks on seats. It's ideal for spot removal, like pesky stains on upholstery. The foaming cleaner features a quick-drying formula so it's just a case of applying it to stubborn marks and giving it a scrub.
The 500ml spray is also exceptionally well-priced at £4.