Novelty Experience Day of the Year shortlist
Experience days don't have to be about tearing around a deserted airfield in someone else's car. Thrills, adventures and delights come in all shapes and sizes; here are five of our favourite non-automotive experiences that are sure to deliver.
See all our Kit Awards Shortlists for 2019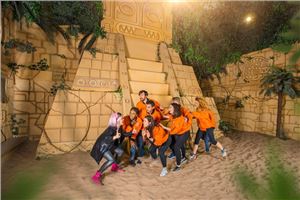 1
Crystal Maze LIVE Experience - Virgin Experience Days
Enjoy this special opportunity to be a slightly baffled person locked in a room while people shout things at you with this Crystal Maze LIVE experience. As the name suggests, it's a faithful recreation of the 1990s game show hosted by Richard O'Brien and Ed Tudor-Pole. You'll travel through four zones - Aztec, Medieval, Industrial and Futuristic - all of which have different games that include skill, physical, mental and mystery. With every success in a game comes a crystal. The more crystals you gain means more time in the Crystal Dome (the very one used in the Channel 4 series in the 1990s).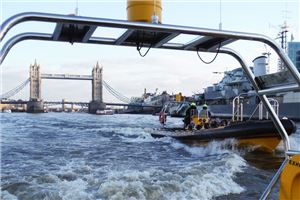 2
Canary Wharf Experience - Thames RIB Speed Boat Experience
The Canary Wharf Experience is perfect for those who want to do a bit of extreme sightseeing on an RIB speedboat, the fastest London speedboats on the River Thames. The round trip lets you see more of London in 50 minutes (approx.) than you'd expect to see in conventional sightseeing tours three times this length.
The boat ride starts at Embankment pier and features a guided commentary and 'turbo blasting speed'. Adults (16+) tickets are £43 and children's tickets are £30. Sights you'll see on the trip include Big Ben, Houses Of Parliament, MI6, London Eye, St Pauls Cathedral, Shakespeare's Globe, The Shard, HMS Belfast, Tower Of London, Tower Bridge, Canary Wharf and more.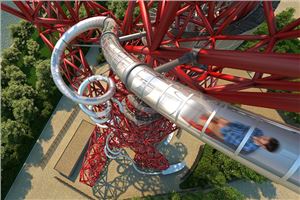 3
Skyline Views and The Slide at The ArcelorMittal Orbit for Two - Virgin Experience Days
Fall in style and descend the world's tallest and, at 178m, longest tunnel slide with this experience. Spiral down what is also the UK's tallest public artwork, shoot through light and dark breathing in dramatic cityscape views as you go.
During your 40 second trip, you'll cruise at speeds of up to 15mph, weaving your way through the ArcelorMittal Orbit's iconic loops and curves. Back on ground level, you can make your way over to The Last Drop at the base of the Orbit for a bottle of Prosecco.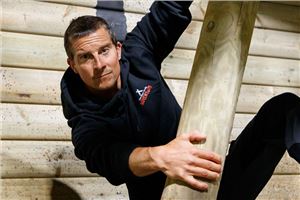 4
The Bear Grylls Adventure Basecamp and High Ropes for Two - Buy A Gift
A Bear Grylls adventure that thankfully does without the need to consume fluids other than water, this experience packs in a host of challenges including the assault course, an escape room, a maze and archery.
Your adventure is also captured by on-site photographers and a wristband tracks your success or otherwise.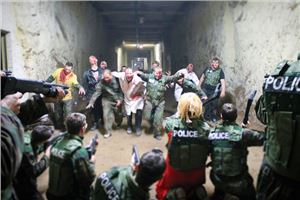 5
Zombie Survival Experience - Virgin Experience Days
Do you love Resident Evil, Sean of the Dead, the Left 4 Dead games? Well, if the answer is yes, this experience is perfect for you. This nightmare-inducing day starts with a fake shotgun pointed at your face as you attempt to escape being infected by zombies. The mission takes place at an abandoned site as you and your group of survivors try to remain 'alive' through the next three hours.
You must work with them to complete missions, plan tactical manoeuvres and defend yourselves against the attack of the living dead. Your actions decide how the story pans out. As well as trying to make it out alive, you must help stop the outbreak of the deadly zombie virus.