Top 10: Summer accessories for campervans and motorhomes
Summer is here, so there's no better time to saddle up and get your camper or motorhome out on the road. Here are ten fantastic gadgets to keep your summer adventures fabulous.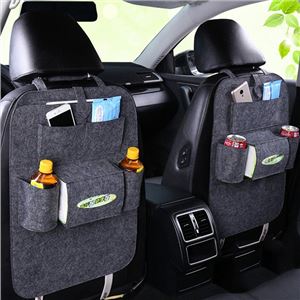 1
Fristee 2-pack back seat car organiser
Unless you can stretch to something that requires a HGV licence, space is always at a premium inside your motorhome, which is why these inexpensive organisers by Fristee make so much sense.
Each one has seven pockets to take drinks, wipes, tissues, books or anything else you need quick access to. Simply loop around the headrest and the base of the seat for universal fitment. They also do a fine job of protecting your seat backs from unruly children.
Buy it now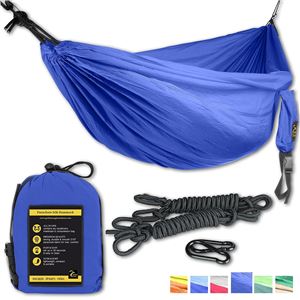 2
Golden Eagle double hammock
The Golden Eagle double hammock is probably tougher than you. Made from parachute-specification silk nylon not only for security but also light weight, it is triple stitched and rated to 270kg, which should be enough for anyone.
It also comes with steel carabiners and pre-looped nautical-spec ropes, so you can have it set up in a flash, or order the optional tree straps. Golden Eagle also donate to the World Wide Fund for Nature, so you can sleep easy knowing your money went somewhere worthwhile.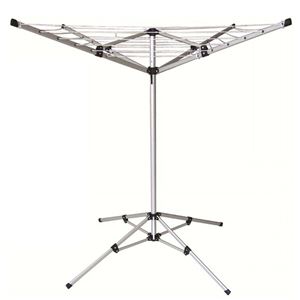 3
Oypla 15m aluminium rotary airer
For a modest outlay, this Oypla device quickly solves the problem of drying wet clothes. Unfolded in a matter of moments it offers 15 metres of hanging space with tough PVC, and the aluminium frame means it is light but sturdy.
There are four legs at the bottom that fold out to give stability, yet it folds down to just 60cm in length for storing in your vehicle.
Buy it now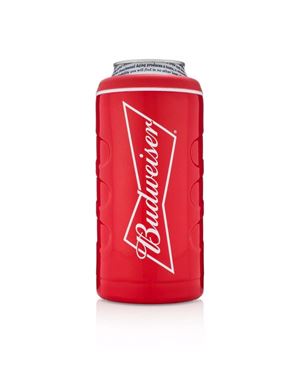 4
Hopsulator Trio
Keeping your canned drink cold when sitting in the blazing heat is a challenge, and while a can holder (or koozie) might seem like overkill, the Hopsulator Trio is a little slice of genius.
It is stainless steel throughout with an added layer of copper to keep your drink colder for longer, while on the bottom there is an adapter filled with freezable gel, resulting in a drink that stays cold for a very long time. The supplied lid also means you can also fill it with any other liquid you want to keep cold.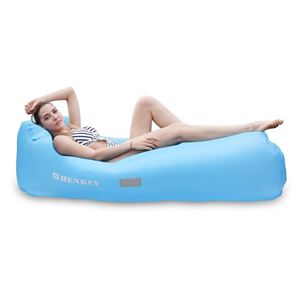 5
Shenkey inflatable lounger
Currently reduced from £60 on Amazon, the Shenkey inflatable lounger is the air bed that needs no pump; instead you hold it over your head and run to catch the breeze, then secure the air inside with the straps.
Better still, the Shenkey has a pillow shape at one end, a bottle holder, stake to keep it where you want it and a bottle holder. It even comes with a year-long money-back guarantee.
Buy it now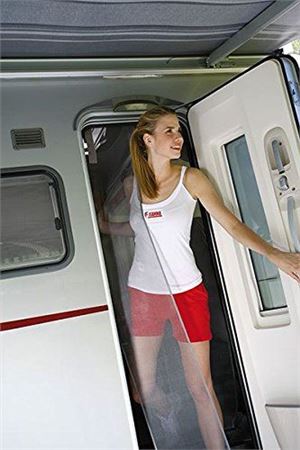 6
Fiamma Moskito net
Mosquitos might be relatively rare in the UK but other flying bugs most certainly are not. Let the fresh air in but keep the buzzy things out with this net by Fiamma.
The provided track allows you to slot the two panels into place over your camper's door, allowing you to step through when required but keeping a barrier for bugs in place.
Buy it now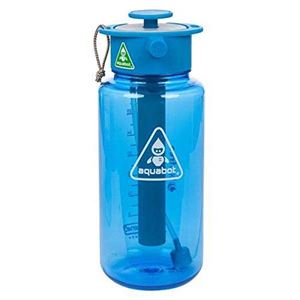 7
Lunatec Aquabot
Paying almost £40 for a water bottle might seem frivolous, but the Aquabot is much more than that. It holds one litre of water in total which should keep you going for a while, but it can also deliver a pressurised stream of water.
Pump the handle to build up the pressure then select your spray pattern; shower for cleaning you or the washing up, mist to cool you down and stream to soak your friends from 25ft away. There's also a smaller 650ml version and it comes with a lanyard and anchor points so you don't even have to carry it.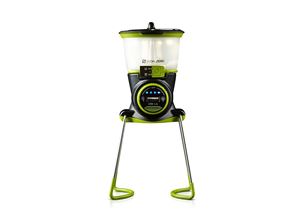 8
Goal Zero Lighthouse Mini
Keeping going if you are parked up without power can be a challenge, but the Lighthouse Mini has the answer. It's a bright lantern with a hook and fold-out legs so it can provide illumination wherever you want, charges up via USB or from Goal Zero solar panels and can run for up to 500 hours.
The bonus is it has a 3000mAh battery that can deliver a full charge to a mobile phone or other USB devices to get you through.
Buy it now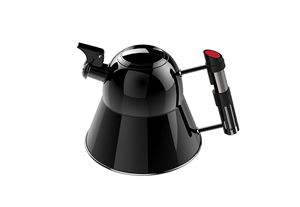 9
Darth Vader Kettle
If you're going to buy a kettle to go on your cooker or portable gas stove, make it a good one.
Made from stainless steel and plastic, designed to work on any type of hob or stove and fully-licenced, this Darth Vader kettle looks the business and will provide plenty of excuses for bad jokes and film quotes every time someone makes the tea.
Buy it now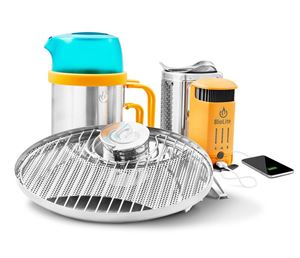 10
Campstove 2
Enjoy cooking outdoors without the hassle of buying fuel with the BioLite wood burning stove. The clever bit is that it can not only boil your kettle in under five minutes but also generates electricity to charge your devices, or can store that charge in its own battery.
Included is a kettle and a grill top so you can cook your breakfast and make a cup of tea.