125cc Motorcycle of the Year shortlist
125cc motorbikes are small, light, cheap to run, immune from traffic jams and usually free to park - making them ideal for urban commuters. We've ridden some great 125s over the last 12 months, but these are our top five.
See all our Kit Awards Shortlists for 2019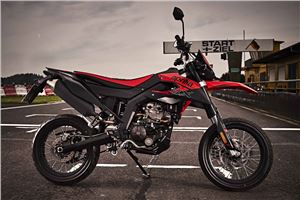 1
Aprilia SX125
If you're 17, or you want to relive that age of optimism, the Aprilia SX125 offers a different take on the A1 licence-legal bikes most riders choose. It's not the quickest or best handling, or even the best built, but it works when zipping down country lanes and the higher riding position than most in the class gives good forward vision.
Aprilia has priced the SX125 more keenly than we might have expected for a premium maker, which is partly explained by this bike being built in China rather than Italy. Will that matter to learners? No, and it should also hold its value thanks to the name on the tank.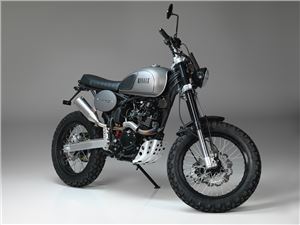 2
Bullit Hero 125
You could be forgiven for choosing the Bullit Hero merely for its very keenly pitched price, but that would be doing this scrambler-style machine a major disservice. Yes, it's a real bargain, but it doesn't feel like it's from the discount bin. Instead, there's a reliable water-cooled engine, monoshock rear suspension and wavy discs for a dash of urban cool.
The tall riding position won't suit everyone, but it gives the rider excellent vision and the wide bars make dicing up city traffic a blast. While the engine isn't especially smooth, it suits the scrambler nature of the Hero and makes some great noises to entertain long after you've gained your A1 licence.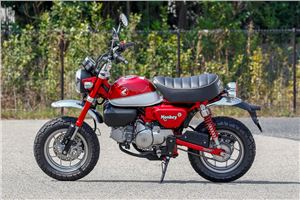 3
Honda Monkey
There are plenty of retro-style bikes out there, but few have the heritage to back up the looks like Honda's Monkey. This is a 125cc commuter and city bike at its simplest, but the Monkey does so much more, notably plastering a smile over your chops every time you see it. It's not the cheapest 125cc bike you can buy, nor is it the most practical compared to some scooters with masses of storage. However, there are keen lease deals on offer and 189mpg combined fuel economy, plus a 200-mile-plus tank range.
Being a Honda, it will also be relentlessly reliable, easy to live with, cheap to service and carry on working when most other 125cc machines will have expired in a puff of smoke. Our only caveat would be the lack of weather and wind protection at higher speeds and the top speed of this Honda is 60mph, though 50mph feels kinder to the engine and your senses.
4
Suzuki GSX-R125
If you're worried that it's a bit of a sheep in wolf's clothing, worry no more. The Suzuki GSX-R125 is anything but lacklustre; it goes well, with great handling and feels like a proper sportbike. It looks the business, too, and would make a great little commuter machine for entry-level riders who want to nip through traffic. Being a Suzuki, there shouldn't be any reliability issues either.
It's pretty cheap to run (tax is £19 for the year, after all) and it doubles up as a fun little bike to throw around on the weekends. The size makes it an excellent choice for new riders who will want to be able to put their feet on the ground at red lights, but taller riders will almost certainly struggle feeling so tucked up on it.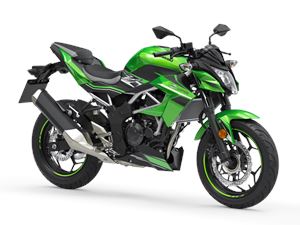 5
Kawasaki Z125
Packing in all of the attitude of the larger-engined Zed models, the Z125 has a lot to offer A1 licence holders. As well as the taut looks of this naked street bike, you get a 15PS single-cylinder engine that's more than punchy enough to slug it out on city streets.
At higher speeds, the wide bars give excellent control and the Kawasaki's handling put it among the best in its class. You maybe don't get as much standard equipment as with some, notably the Z125 does without a colour dash display, but it makes up for this in its looks, comfort and quality.