Cycle Computer of the Year shortlist
The cycling market is chock full of cycle computers, from those that offer simplified navigation to those that can connect to sensors to monitor heart rate, cadence and more. We've tested a few this year, here are our five favourites.
See all our Kit Awards Shortlists for 2019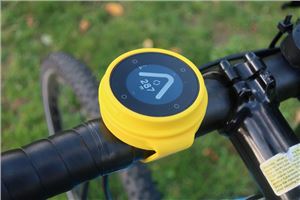 1
Beeline
Even the most basic bike computers like the Mio Cyclo 210 and Wahoo ELEMNT Bolt are becoming increasingly complicated. They're great for navigating, but they're also packed with so many features that the casual cyclist doesn't need nor want. The Beeline is an antidote to that. Just fit it to your handlebars, input a destination via the smartphone app and it'll give you turn-by-turn directions to your destination.
We're rather taken by the Beeline. Serious cyclists will want more features, but it's a great gift for the casual bike rider. The Beeline offers a great battery life and there's a built-in sense of fun about it. It creates opportunities to explore areas, and it's especially cool around town.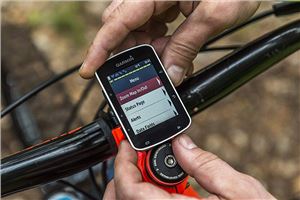 2
Garmin Edge 520
The Garmin 520 features colour maps and navigation and, as you'd expect, when you're approaching a pending turn, both text and arrow notifications will pop up. In terms of presentation, the 520 is one of the better cycling computers on the market. The price has also fallen since it was first launched because the 520 Plus superceded the 520 around mid-2018. 
The Garmin 520 tracks time, distance, speed, ascent/descent and calories burned - as well as being compatible with ANT+ sensors to monitor speed, cadence, heart rate etc. The Garmin can also sync with Bluetooth for live tracking, weather updates and more. If you want a mid-range cycle computer based on the quality of navigation - the Garmin 520 is a good bet.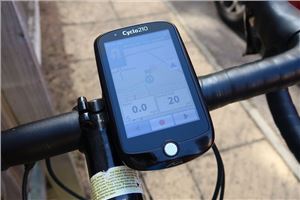 3
Mio Cyclo 210
The Mio Cyclo 210 is its entry-level unit with the likes the Wahoo's ELEMNT Bolt in its sights. Headline features include a claimde 10-hour battery life, Strava connectivity and a Surprise Me feature — which can create its own routes depending on how far or for how long you'd like to ride. If your less handy with a smartphone, and want smarter-looking navigation — the more affordable Mio Cyclo 210 would be our choice.
There's no ANT+ connection so you can't connect it to a heart rate monitor, nor is there Bluetooth. That means if you want to transfer routes to or from the 210 (or pair it with Strava), you have to connect it to your computer using a lead. Although the Mio Cyclo 210 is more user-friendly and looks smarter, plus it's painless to set up and does the basics very well.
Buy it now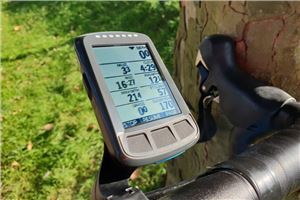 4
Wahoo ELEMNT Bolt
Whether you're a serious cyclist or just want to make life easier on your day-to-day bike rides, a GPS computer like the Wahoo ELEMNT Bolt can be an easy way of accessing route information and finding out just how well you're performing. The Bolt can also pair directly with ANT+ sensors, like Wahoo's TICKR Fit heart rate monitor (as well as power meters, speed sensors, cadence sensors etc).
If you're a gadget geek and a keen cyclist, the ELEMNT Bolt is made for you. It's the kind of computer that you'll forever be uncovering clever features on, but you don't need to be tech-savvy to use it - in fact, it's exceptionally easy to set up. When synced up via Bluetooth, you can also pair it with Strava, RideWithGPS, Komoot and more apps.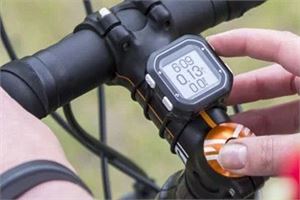 5
Garmin Edge 25
This diminutive device is the smallest and most simple of all the cycle computers in our shortlist. Aimed at cyclists who are primarily interested in tracking the basics of time, distance, speed and GPS - the Garmin Edge 25 is a minimalistic, black and white unit that claims an eight-hour battery life (although six is more realistic). The 25 also has ANT+ connectivity as well as Bluetooth connectivity, so you can pair it with heart rate monitors, cadence sensor etc - as well as upload/download ride data, get phone call and text notifications and use Strava. 
Downloading a route to follow from Garmin Connect is fairly easy (but we'd usually opt for Strava instead), although following said map on the tiny screen is more tricky - so we think it'd better used just to track ride data for the most part. If you do want to use the nav feature, it's basically a breadcrumb trail with turn notifications. It's fully waterproof, too, and offers an impressive amount of features for such a compact cycle computer. For the price, we think the Garmin Edge 25 is an impressive piece of kit for any cyclist looking for an entry-level option.