What is it?
An action camera is a small, rugged, portable camera used specifically to, as the name suggests, capture good quality action footage — like snorkelling, skiing and cycling. Action cams have been around for a few years now, with bigger players in the game — like Go Pro — leading the charge.
And, while big brands like GoPro have almost become synonymous with their respective products, there are a number of cheaper options on the market that arguably offer more bang for your buck. Enter, the EZVIZ S2 — which offers Full HD 1080p at 60fps resolution, Bluetooth, WiFi and a waterproof case all for £70.
Bizarrely, the S2 also doubles as a dash camera. Although this seems to be more of a ploy to advertise it as a 2-in-1 camera rather than because it actually functions well as a dash cam...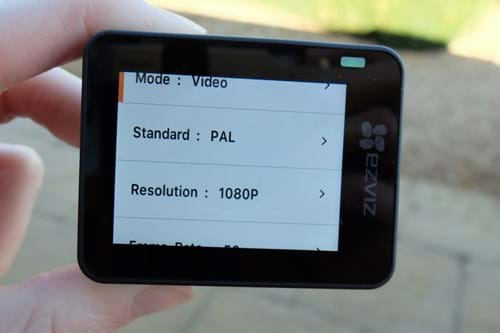 What's it like?
The S2 feels like a quality camera, there's no flimsy plastic buttons or lightweight casing that we often get with budget brands. First impressions are very good, especially because it resembles the Go Pro 4 (albeit yellow) in more ways than one.
The small dimensions, large 8MP lens on the front and range of accessories — which include a battery, micro USB cable, lens cover, transparent waterproof case and three attachment tools — suggest a decent quality product. The waterproof case allows the camera to record or take photos up to 40m underwater, as well as protect the S2 in precarious situations — like snowboarding where it risks falling into the snow.
On the back of the camera, there's a two-inch HD touchscreen where you can view pictures and videos, connect to WiFi, adjust video settings (like resolution, frame rate, meter mode, ISO, white balance and filters). The highest resolution the S2 can record in is 1080p, with 720p being an option if you want to film lower quality video to save storage space.
Frame rates include 24, 25, 48 and 50. For camera newbies, a high fps (frames per second) or framerate means your videos will look smoother because they aren't jumping between frames which make up the video. If you're a big fan of slow-motion footage, the fps on the EZVIZ S2 might not be good enough to offer the slow-mo video quality you want. In photo mode, you can also implement burst shots — as shown below on a trip to see the Neste Rally in Finland.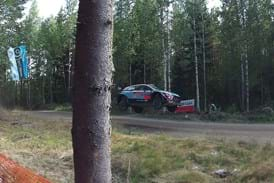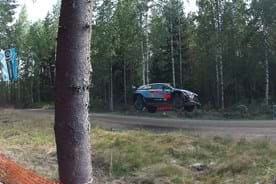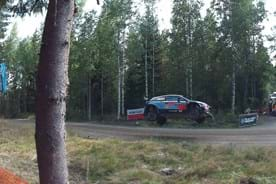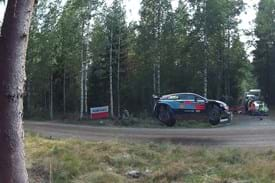 Unfortunately, in action cam mode, the lack of image stabilisation tends to make the videos a bit shaky. And the accessories you get with the S2 don't include a tripod for you to hold it by hand or place it a few feet away to get a photo/video of yourself, which is impossible anyway because it doesn't come with a remote control either.
But the S2 has built-in Bluetooth and WiFi so we can watch videos on our phone via the free Ezviz Sports app, as well as share them on social media so all our friends can see what we're up to. The camera also supports up to 256GB micro SD cards, which is a lot of video...
There's a 150-degree, wide angle lens, which comes in useful for the Ezviz S2's second function — a dash camera. As we said in the intro, we don't think the S2 really offers a good alternative to other sole-purpose dash cams we test, but we'll compare it to another very good budget dash cam (YI Smart) anyway.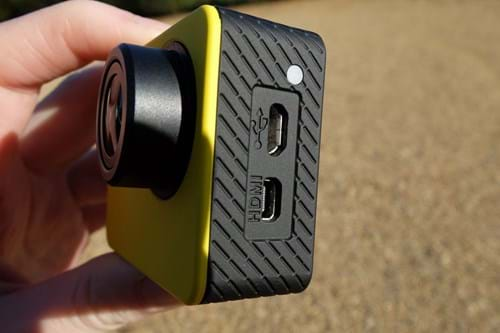 The YI Smart's sole function is as a dash camera. It films in 2304 x 1296p ultra high-definition at 30fps, includes WiFi so you can save footage to your phone and offers a 165-degree wide angle lens. Oh, and it's currently less than £50 on Amazon. On top of the features it offers, we also awarded it five out of five stars because it's excellent. So, that's what the S2 has to compete with...
When used as a dash camera, EZVIZ claims the S2 has a proximity alarm to tell you when you're too close to the vehicle in front, speed limit alert to warn you when you exceed the speed limit and emergency recording — which prevents footage that's captured during a collision from being accidentally deleted.
However, when we tried to fix it onto our windscreen, the first issue we noticed was that there's no suction mount like most dash cameras offer. It's an adhesive mount and an extremely strong one at that. Trying to remove the S2 from the windscreen broke the plastic tool we use specifically to remove adhesive mounts, and left a horrible sticky residue on the glass.
As for the footage, it's not as good as most dash cams offer, even the cheaper YI Smart — but it's not too bad for half the price of a big brand name option. The need to keep it in the sealed waterproof case so that it can be attached to the windscreen also means that you can't connect it to power though — so it only runs on battery power.
Unfortunately, none of our videos saved in dash cam mode for some reason, so the footage above was filmed by hand from the passenger seat (hence the shakiness).
On a kind of positive note, it does go into emergency recording mode like EZVIZ claims. But every time you put it into dash cam mode and then try to put it into the case, it immediately senses the movement and treats it as if you've been in an accident. You then can't do anything on the screen for a full minute while it films an emergency recording. This happened multiple times...
Ironically, the S2 would have scored higher if we were just rating it as an action camera. But considering it calls itself an action and dash camera, it lost some points for being fairly unfunctional as a dash cam.
Should I buy one?
If you're looking for a no-frills action camera then this model from EZVIZ is a good contender. Although, we'd advise you don't get drawn in by the 2-for-1 idea of an action camera and a dash cam. It's absolutely awful as a dash camera. If you aren't too fussed about really high-quality video, the S2 will do the job as a cheap alternative to a GoPro though.
But there are a few other budget brand action cams to consider. For example, the 12 megapixel AKASO EK7000 (which is currently £60 on Amazon) offers 4k footage, although only at 25fps — as well as WiFi and two rechargeable batteries that last up to 90 minutes each. Or if your budget extends up to £150, you could get a refurbished GoPro Hero session cam (the one without a screen).