What is it?
If you've ever wondered how skilled a driver you are, fancied trying a track day or just want to improve your driving knowledge and skill then this is ideal. The Gurston Down Hill Climb Driving School experience is your chance to attempt a hill climb, and it's the only one in the country with a downhill start in a gorgeous location.
At £175, it's not a cheap day out. However, with the food and the excellent tuition taken into account, it compares really well with any experience day out there. Plus, you get to put your own car through its paces.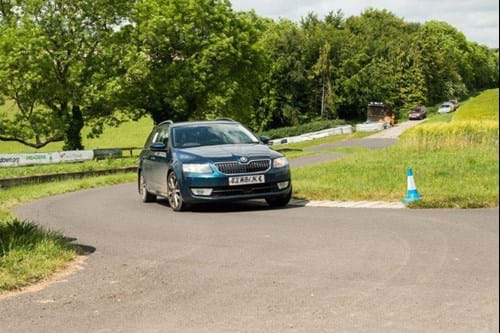 © Robb Webb Photography
What's it like?
The days starts at 8.30am and ends at about 4pm. After signing in and getting fitted for a helmet (you can take your own), you tape your number to the side of your car and head to the restaurant for a tea or coffee and a full briefing. There's an introduction to the day and you're given information about the sport of Hill Climbing. Kit is then sorted and you're told how the events are run, followed by a clear brief on the hill.  And - of course - a safety brief.
Divided into three smaller groups, you then walk up the hill with an instructor who takes the time to explain each aspect of the hill, the best line and why, where to brake and where not to brake, and when to put your foot down. Next, you all get behind the wheel for two convoy runs which give you a better feel for the hill and where those apexes are all seen from behind the wheel, some surprisingly late on the corner.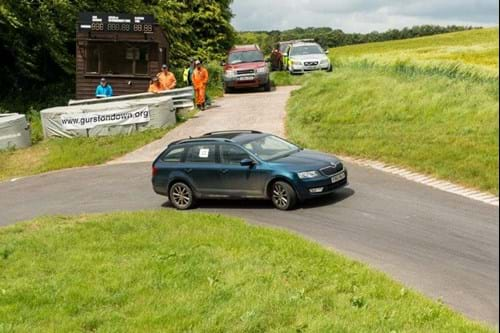 © Robb Webb Photography
Finally, its time to go it alone. There are two solo runs, which are relatively easy with cones marking the ideal apex of each corner and a couple of others marking the braking point for guidance.
With an instructor at each corner, we then received clear and helpful feedback on the line we took at each corner, the gear changes and braking points. It's then time for two more runs to put that feedback into action, followed by a break for a delicious lunch and time to chat with your fellow Hillclimbers. The instructors and the many marshalls are all very helpful and encouraging.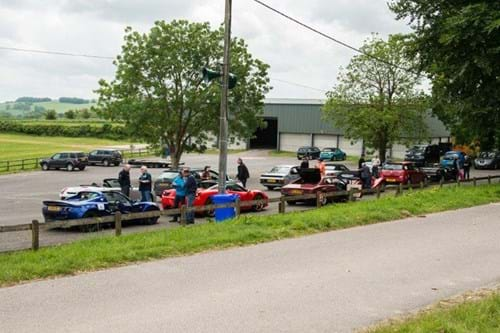 © Robb Webb Photography
After lunch you tackle the hill three times, each run marked for line and skill at each corner. Any spare time allows for extra runs. The day ends with tea and cake and a presentation of our certificates with the most skilled person being named.
We went with a clear intention of learning about the hill, as we're planning to take up hillclimbing. Fortunately, we came away hooked and keen to get our competition licence. Others there had different reasons for attending; an 82-year-old lady was just there to have some fun, a Ferrari owner was putting his car through its paces, a Morgan owner was practising before attempting his first Hillclimb, a couple of regular track day enthusiasts testing their skill and their cars and one keen marshal who had won the day as a prize.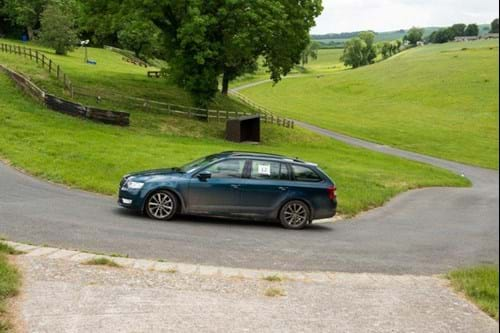 © Robb Webb Photography
Should I buy one?
If you want to see how your car handling skills hold up when the normal rules of the road are removed then this is a great day for you. It's also safer than a track day as there are no other cars on the track at the same time. If you're planning to take part in a hill climb or sprint anywhere in the country then it is an ideal opportunity to practise.
If you are planning on applying for a Speed National 'A' license, you can also sit a short exam at the end of the day and obtain one of the six required signatures for your licence and improve your skills at the same time. Although pricey, the tuition is excellent and it's run largely by volunteers.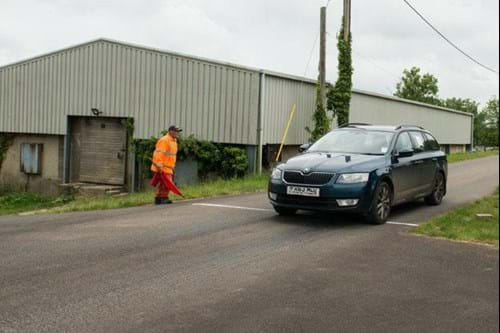 © Robb Webb Photography