What is it?
One of the best gifts you can get a Harry Potter enthusiast, in our humble opinion. The voucher from Buy A Gift combines an enchanting Harry Potter Studio Tour with afternoon tea at the lovely Mercure Hunton Park Hotel. The Warner Bros Harry Potter Tour at Leavesden Studios lets you step right onto some of the original sets from all eight films - including seeing the original props, costumes and behind the scenes magic that went into one of the most famous series in the world.
What's it like?
While the tour was a fantastic experience, booking is less pleasant. The Buy A Gift website redirects you to a calendar, which is a bit of a minefield in itself because it doesn't clearly show which dates are booked already - meaning you have to pick a date (and time) and then wait a few days for an email response to let you know if that date is available.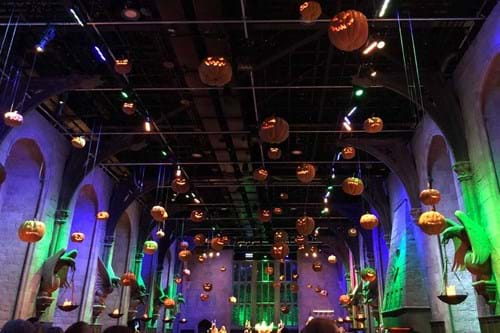 The Harry Poter Studio Tour is a very popular experience and it often sells out, so our main bit of advice would be to book as early as possible rather than waiting to book until a few weeks before you want to go. Once we got our tour booked, we were advised to print our vouchers and make sure we left at least three hours to complete the tour before the afternoon tea - which is served from 3pm to 5.30pm. They aren't joking when they say that, the studio tour is massive and if you leave yourself too short of time - you're bound to be disappointed that you rushed through some sections.
There's plenty of parking and it's fairly easy to arrive via coach if that's your prefered method of transport. Once you exchange your voucher(s) for tickets, you can head in and grab a bite to eat or get in line for the tour. We'll try not to spoil too much, but be aware that if you read this review - you'll know what to expect when you go.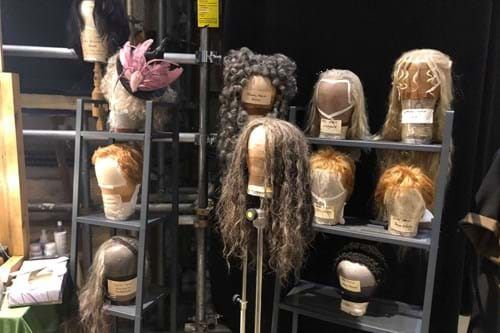 The tour starts out with a short film that runs through the series creation and publication. The cinema isn't too big, but our tour was full and there were no free seats. Again, book early - it's a popular gift. Also, if it's your birthday then you get to push open to the Great Hall. Inside, it's pretty magical from the get-go. As we went in October, Halloween was in full swing with a special Dark Arts twist - which runs from 27 September - 10 November.
The Great Hall set is, therefore, decorated with over 100 floating pumpkins, as seen in Harry Potter and the Philosopher's Stone. There are also demonstrations as you walk through the studio which show how scenes like the Battle of Hogwarts were filmed, while vats of slimy troll snot and pools of silvery unicorn blood are showcased. However, the most interesting segment of the Dark Arts special is the focus on the Death Eaters. From concept art to the finished props, members of the Harry Potter Art Department are on hand to demonstrate the painstaking process behind the intricate Death Eater masks seen in the films.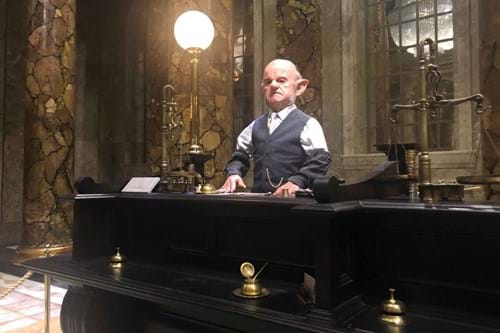 On the tour, you'll be able to stroll down Diagon Alley and through Gringotts Wizarding Bank, taste a Butterbeer and even walk through part of the house at 4 Privet Drive. We don't want to spoil it so we won't say too much, but the studio is very impressive and massive - so make sure you leave at least three hours to take it all in.
Just beware of the expensive extras dotted around. We didn't fancy paying £14 for a photo of us on a broomstick in the Quidditch section of the tour, nor did we browse the Railway Shop opposite Hogwarts Express - but we saw numerous folks begrudgingly paying the exploitative prices for Hedwig bags, Gryffindor scarves and Hogwarts notebooks in the huge gift shop at the end of the tour. £16 for a small tin of sweets, no thank you.
The afternoon tea is at Mercure Hunton Park Hotel, a charming redbrick nestled in the scenic Hertfordshire countryside. However, we made a couple of fatal errors with the hotel. Firstly, we assumed it was the only Mecure Hotel in the area. We were wrong. Make sure you type in the postcode rather than the name into your sat nav/phone or you might end up in the St Albans Mercure Hotel a few miles down the road. Rookie mistake.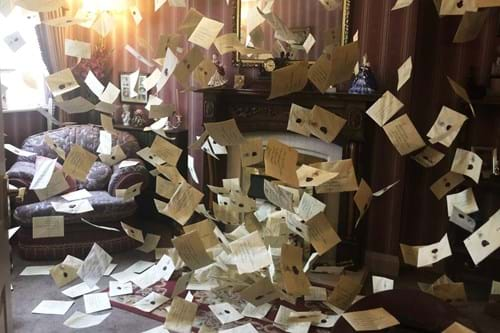 Secondly, try to pick a time that doesn't coincide with Watford rush hour. When we eventually got to the right hotel, we were very impressed by the building and the grounds. So were the wedding party that was there at the same time. While this couldn't really be avoided, it did compromise where we sat a bit as it was a large wedding party.
Regardless, the afternoon tea is very nice and features an assortment of finger sandwiches, scones with clotted cream and jam and a hot pot of tea or coffee. As mentioned earlier, tea is served from 3pm to 5.30pm - so we booked our studio tour for about 11:30am.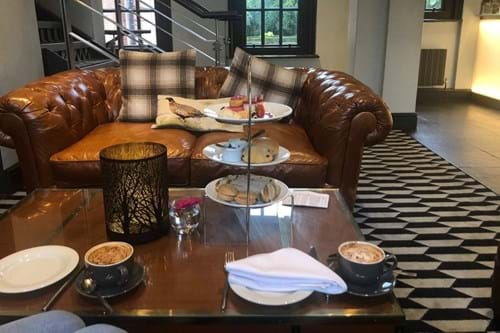 Should I buy it?
Without a doubt. It's a great day out for any die-hard Harry Potter fans and it's even fun and interesting for those that have a passing knowledge of the series. The afternoon tea is lovely, as is the Mecure Hotel, just ensure you end up at the right hotel and leave adequate time to get between the studio in Leavesden and the hotel if it's a busy time for traffic.
As for value for money, we think it's pretty fair. The studio tour seems expensive at first glance - with tickets retailing for £47 on the Warner Bros website - but it's also packed with stuff that you won't see anywhere else. Over 4000 people worked on the eight films and the sheer scale of work that went into bringing the series to the big screen can't really be grasped until you see it in person. If you want to add an afternoon tea onto your day to make it extras special, this Buy A Gift package also makes it less fuss to book and good value.