What is it?
Mixcder is an audio company you probably won't be familiar with, until now that is. The company specialises in audio equipment - like these E7 noise-cancelling headphones. The over-ear headphones allow you to listen to music wirelessly, as well as make hands-free calls.
And although the headphones are currently £42 on Amazon, they retail for a whopping £129.99. However, it's worth noting that the highest they've been priced at is actually £60 according to an Amazon price tracker. The price averages out at about £45, so don't be taken in by the appearance of a great deal.
What do you get in the box?
Opening the box, you're met with a soft carry case. Inside you get the headphones, a user's manual, a micro USB cable and a 3.5mm to 3.5mm headphone jack. The ear cups swivel to lie flat in the case, a useful feature when you want to take the heaphones off and rest them flat on your shoulders without the headphones sitting obtrusively under your chin.
It's worth mentioning that the ear cups are massive, so having them sat around your neck isn't as comfortable as you'd find more expensive, ergonomically-designed headphones. Much of the E7 is also plastic - which makes them look cheaper than the sound quality they actually offer.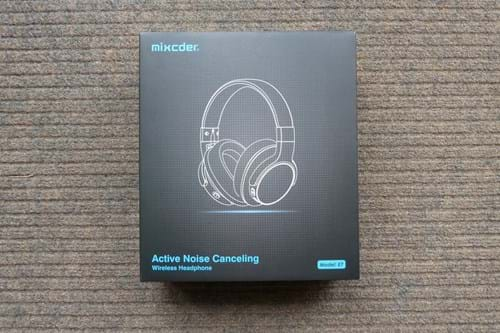 They make a cracking noise when you move them, which gives away the fact they aren't as fancy as they appear at first glance. In terms of comfort, the only issue that really hinders the headphones is the band that goes over the head - which feels as if it is painfully pressing into my head after about an hour of wearing them. On the plus side, the over-ear cups don't press on your ear cartilage like on-ear headphones do, which is always a positive if you wear headphones for a few hours at a time.
What are they like to use?
Bluetooth reliability is great and a battery life of 20 hours is ideal because, although you can listen to the headphones while they charge, the cable is very short so it isn't very practical. You recharge the battery via an exposed micro-USB socket on the right cup. You can plug in a headphone jack to listen too, but the headphones don't work at all when the battery is completely flat.
The Mixcder E7 are controlled using volume, power and active noise cancellation (ANC) buttons on the ear cups. However, the plus and minus buttons - which are used to alter the volume - didn't work when used with our HP monitor, though they did with an iPhone 6S.
Active noise cancellation is a feature that reduces unwanted, ambient noise by adding a second sound, which is designed to cancel the first. Essentially, the mic on the earcup picks up background noise and nullifies it so you hear less of your noisy train commute, for example. However, if you want to completely block out noise, the E7 won't be what you're looking for.

What's the sound quality like?
The E7 are advertised as having '40mm large-aperture drivers'. Essentially, this means the the headphones could - in theory - be louder and offer better bass. But, while larger drivers will be able to move more air around, it doesn't actually say a lot about the sound quality.
In terms of sound quality, the E7 really perform. The soundstage is massive, though some songs do feel a bit murky and vocals are really too soft to enjoy properly. For example, Higher by SBTRKT is a vocal led song but the bass of the E7 drowns out the vocals, making them feel more set back - which confuses the arrangement a bit.
ANC improves sound quality considerably by adding some much needed texture. Without ANC engaged, the sound quality can be very flat and a bit artificial. For example, in Ode to Sleep you hear some light background clapping around 2:04 - but these mids get a bit lost on the E7, especially with ANC off. With it on, mids get highlighted a little bit more, but bass drops dramatically.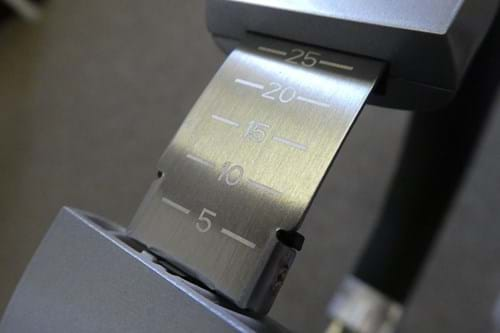 Should I buy them?
The E7s are a bit of a mixed bag. In some ways, these Mixcder headphones offer a phenomenal performance for such a low price tag. You get a set of full-size headphones with Bluetooth and ANC for £42. Wireless signal is good and you get 20 hours of music per charge, 18 hours with ANC on. The E7 punch way above their weight.
But they don't always allow you to hear music as you might be used to. If you want to listen to a lot of crisp, close mic'd vocals (like Bon Iver), then these probably won't suit your needs. But as a set of headphones for a train commute, or to dull background office noise at work or the gym, they're ideal.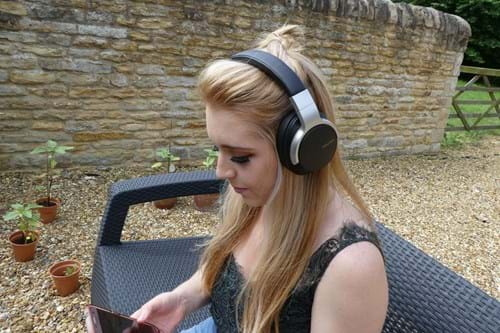 Track list while testing the Mixcder E7:
Emotions – Ariana Grande (Mariah Carey cover). There are a number of whistle tones in this song – 1:27, 2:16, 3:07 and 4:07 –  but the one at 3:07 is a a good way to judge how well headphones transmit high frequencies.
Venus Fly - Grimes, Janelle Monáe. On Spotify, when the music fades out at 0:10 and then the bass drops at 0:15, you should feel the huge shift. If you don't, your headphones are doing you a disservice. 
Married Life – Michael Giacchino
Everywhere – Fleetwood Mac
22 (OVER S∞∞N) – Bon Iver
Higher – SBTRKT, Raury
This is America – Childish Gambino
Ode to Sleep – Twenty One Pilots
Out Comes the Evil - Lords of Acid
Come On! Feel the Illinoise!" (Part I: The World's Columbian Exposition – Part II: Carl Sandburg Visits Me in a Dream) - Sufjan Stevens. This whole album - filled with flutes, trumpets and violins - makes for a great judge of what level of detail and clarity headphones can offer.