Top 10: Best water tanks for motorhomes and campervans
There are few more frustrating things than running out of water when you're off on an adventure. Make sure this never happens to you by choosing one of these water carriers.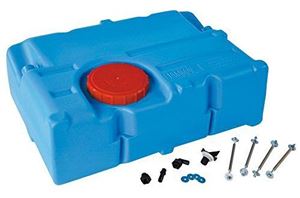 1
Fiamma Fresh Water Tank 70 litre
This tank from Fiamma has a huge 70-litre capacity, which should keep even a motorhome full of people in water for several days. It is constructed from strong, non-toxic plastic and measures only 24cm in height, so it should fit a range of campers easily. It also comes with fittings, and you can bundle it in with a tank accumulator and water pump for £150.
Buy it now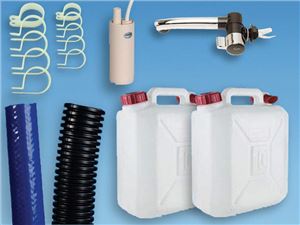 2
Pennine Cold Water Starter Kit
Designed specifically for Volkswagen T4 and T5 campervans and motorhomes, this kit comes with everything you need to supply cold water to your sink. A pair of 10-litre water containers, a compact folding tap and pump are all included, as well as the associated piping and installation clips.
Buy it now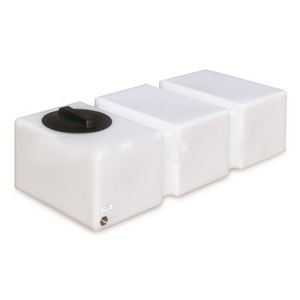 3
Direct Water Tanks 125 Litre Flat Portable Water Tank
An ideal choice for anyone looking for a large capacity tank, this offering from Direct Water Tanks has a 125-litre capacity yet is still only 290mm high. The translucent construction means you can easily see the water level, and there is a ¾-inch outlet for easy connection to a pump system.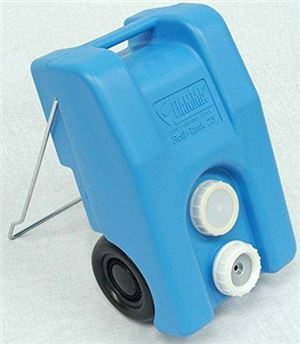 4
Fiamma Fresh Water Roll Tank
Frequently it is a lot easier to use a portable water tank so you don't have to relocate to fill up, which is where models like this Fiamma are just the job. It can carry 23 litres with big wheels making it stable and easy to pull, yet it is slim enough to fit through standard vehicle doors. It also comes with an extra cap to allow fitment of an immersion pump.
Buy it now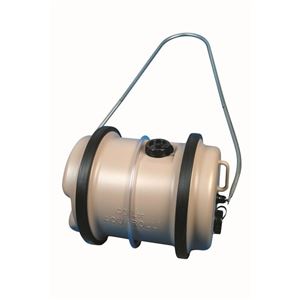 5
Hitchman Aqua Roll
A permanent fixture at campsites everywhere, the Hitchman Aqua Roll is a great piece of design that works so well. The barrel design holds a sizeable 40 litres but makes short work of moving it around. Included are a filler hose and connector for outdoor taps, and you can also hook it up to a mains adaptor.
Buy it now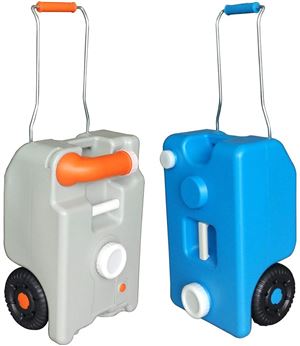 6
Fresh Waste & Water Tank Carriers
This offering from Fresh comes as a pair, with one tank for waster water and one for fresh, both with a 25-litre capacity. The waste tank has an indicator to let you know when it's full, and both tanks have wheels and folding handles for easy transportation. The kit also includes a carry bag for storage.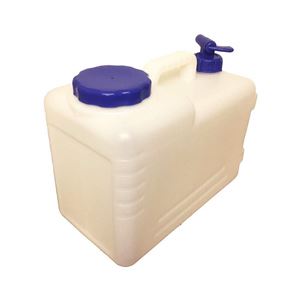 7
Caravan Supermarket 15 Litre Water Carrier
A more straightforward offering here from Caravan Supermarket, this tank is constructed from food-safe plastic, with a generous opening for easy filling and a sturdy tap. It can hold 15 litres, and with a height of just 260mm it should easily stow within most motorhomes.
Buy it now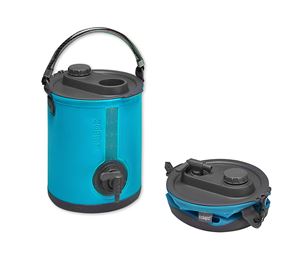 8
Colpaz 2-in-1 Collapsible Water Container
If saving space is extra important then this water carrier from Colapz will make your day. It can hold eight litres and includes a level indicator and sturdy handle, but when collapsed it shrinks down to just a few centimetres tall. You can add a stand, a compact cup and a carry bag too.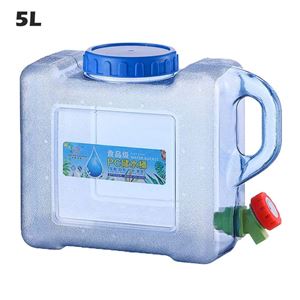 9
Rainmood Portable Water Storage
Another simple but functional water tank, this offering from Rainmood carries a modest five litres, but has an easy carry handle, large opening for easy filling and a sturdy tap. The transparent casing means you can easily see how much water is left and is made from food-grade plastics for safety.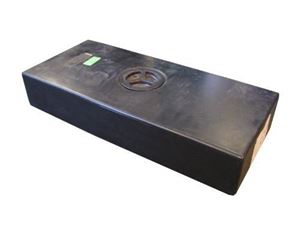 10
Caravan Stuff 4U Water Tank
This tank can be used as a waste or fresh water tank, but better still it comes in seven different sizes ranging from 30 litres all the way up to 90 litres. The package does not include fittings but is designed to be installed with brackets, and is made from a sturdy, non-toxic plastic.
Top 10: Folding furniture for camper vans | Top 10: Pressure washers under £100