Top 10: Products to prepare your van for winter
The winter months can be tough on your van, which means you should carry a few extra items with you to ensure you don't get caught out by the elements. Thankfully, there are lots of products on the market to help you get through the worst the winter has to offer.
Click through the gallery below for our top 10 essentials to get your van through to spring.
WIN: Tell us about your van and win one of three iPads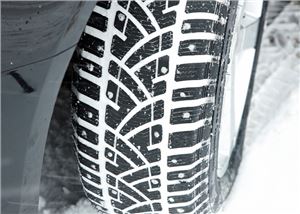 1
Cold-weather tyres - £varies
Many van drivers assume that winter tyres are only worth having in snowy conditions, but they actually provide a number of benefits for all winter weather, wet or dry, owing to the fact they're made of a softer compound which grips the road better in temperatures below seven degrees Celsius - an area where normal tyres become hard and offer less traction.
If you work in rural areas then winter tyres can make a serious difference to your safety, with improved traction up hills and better vehicle handling on slippery bends. However, organising winter tyres can take some time, so speak to a tyre fitter sooner rather than later.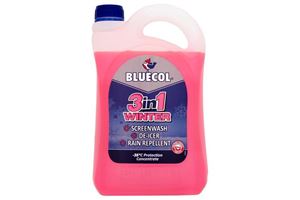 2
Bluecol 3-in-1 winter screenwash - around £10 for a large bottle
If your windscreen washer bottle is filled with diluted screenwash or plain water then now is the time to fill up with concentrated winter screenwash. You should also carry a spare bottle, just in case you run out as wintery salt and grime can quickly coat your windscreen and restrict viability to dangerous levels.
This Bluecol screenwash has a lower freezing point than water, plus it helps thaw any ice built up on the windscreen and it helps to repel rain. As any motorist knows, winter road salt and grime builds up on a windscreen very quickly, so having a good screenwash is essential. 
Buy it now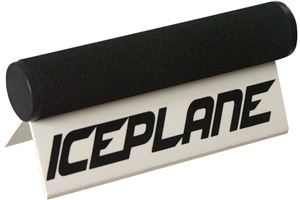 3
Iceplane ice scraper - £5.50
Most people already have an ice scraper of some sort already, but the Iceplane has a trick up its sleeve - it has two blades set at precisely the optimum angle for removing ice. The design means it scrapes in both directions, so the screen can be cleared more quickly.
Obviously an ice scraper works better if some de-icer has been sprayed on the windscreen first, but we haven't included a specific de-icer in our list, since we've yet to find one that stands out as being distinctly better than any other.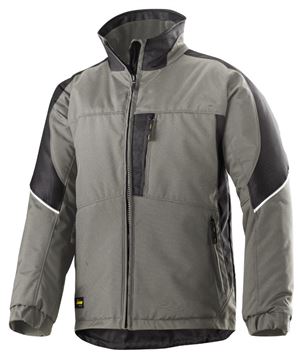 4
Warming clothing - £varies
You should always have winter clothing in your van as this will keep you warm in the event of a breakdown. It'll also protect you if you have to go outside to change a tyre or move snow from the road. We'd recommend buying a heavy work cost that'll protect you from all of the elements.
Snickers are one of the most-popular workwear manufacturers in the UK and its Craftsmen Winter Jacket (priced form £60-£80) should keep you warm in the elements and also double up as a work jacket. Made from hard-wearing and water resistant nylon, the jacket features a fleece lined collar and smooth quilt liner for keeping the cold out.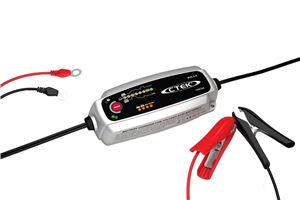 5
CTEK MXS 5.0 - £58.99
Time is money for many drivers and the last thing you need on a cold morning is a van that won't start. Thankfully, you can prevent common starting problems – and keep your battery in tip-top shape – by investing in a CTEK charger.
Simply tell the charger what kind of battery you've connected and it does the rest – reconditioning the battery to the best it can be. Owners with garages can also hook up a quick connector to their battery so the charger can keep the things perfect whenever the van isn't being driven. 
Buy it now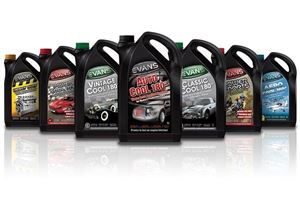 6
Evans waterless engine coolant - £65
Anyone who did science at school knows that water freezes at zero Celsius and boils at 100. Antifreeze, which is added to the water in an engine cooling system, changes the boiling and freezing point a little, but not all that much – which is bad news in very cold conditions.
However there is a waterless engine coolant from Evans that freezes at below -40 Celsius and boils at 180. That prevents the coolant from freezing and overheating, plus it is good for the lifetime of the engine – you don't need to change it as a service item. Clever stuff.  
Buy it now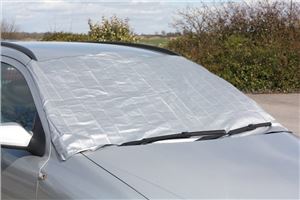 7
Magnetic screen cover - £10
Even with a good ice scraper, clearing frost off your van's windscreen at 5am isn't fun. The obvious solution is a screen cover, which keeps frost from forming on the ice. A lot of drivers will use door mats or sheets for the job, but a magnetic cover is a better solution as it won't scratch your windscreen.
Strong magnets keep the protector in place all the way around the screen, so there's nowhere for frost to get in. It's wind resistant and folds up neatly when not in use, plus it's lightweight and doesn't hold water, so won't freeze solid like a piece of fabric.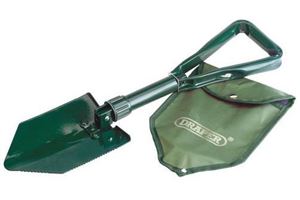 8
Draper boot shovel - £10
Nobody wants to get stranded, but it's always a possibility in more rural areas. Having a few essentials in your van can make a real difference if things go wrong – and a small shovel can come in very handy for digging out a stuck vehicle.
This small shovel fits neatly into the back of your van without eating into valuable load space, plus it has a jagged edge for breaking ice and compacted snow. Obviously it doesn't have the same leverage as a proper, full-sized snow shovel, but for emergencies it's worth having something like this in your van.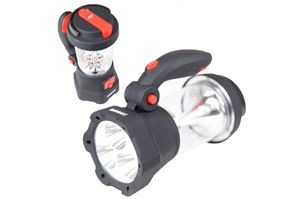 9
Duronic wind-up LED torch - £11.99
Like the shovel – it's better to have an emergency torch and not need it, than to need it and not have it. This wind up torch has three functions – a spot light, a lantern and a flashing red emergency beacon. Because it can be charged by winding or via a USB socket, it will always work when needed.
Another neat function that could come in handy in an emergency is its phone charging capability. It will only charge your phone while the handle is being turned, but for adding a bit of battery to make an emergency call it could make a big difference. 
Buy it now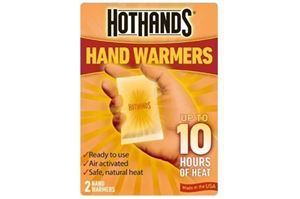 10
Hot hands - £13.94 for 10
When stopped on the hard shoulder of a motorway it isn't safe to stay inside your van while waiting for recovery, so these little heat packs will make the wait a little more comfortable. They're air activated – simply opening them up makes them generate heat.
They also make a useful addition to the pocket of your work jacket, especially if you work outdoors in the elements, with the disposable pack providing heat for up to 10 hours. 
Buy it now