Top 10: Car polishes 2019
Designed to bring out the shine but also protect your paintwork from the horrors of light, rain and dirt, a good polish will keep your car looking fab for longer. Here are ten of the best.
Top 10: Chamois and car drying products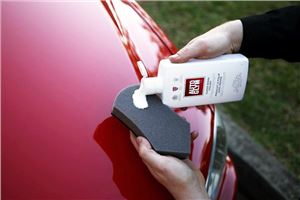 1
Autoglym Super Resin Polish
Available in 325ml, 500ml and 1-litre bottles, plus a twin 1-litre pack with a microfibre cloth thrown in, Autoglym is the original and best for many people - and for good reason. Well-priced, easy to use and delivering excellent results, Autoglym Super Resin Polish goes on easily and is quick to buff off - no wonder it has 4.8 stars out of 5 from over 1200 Amazon customer reviews.
Buy it now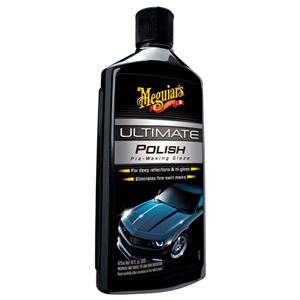 2
Meguiar's Ultimate Polish
Another fine product from those clever people at Meguiar's, this Ultimate Polish is subtitled 'Pre-Waxing Glaze'. Similar to the Autoglym Ultra Deep Shine it contains the mildest of abrasives to remove fine swirl marks and imperfections while delivering a deep shine ahead of finishing off with a wax application. Designed to work with dark coloured cars in particular, Ultimate Polish is also safe to use with all gloss finishes and clear coats too.
Buy it now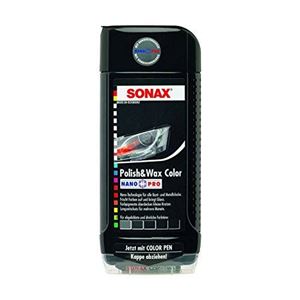 3
Sonax Colour Polish and Wax
This offering from Sonax combines two products in one, with a colour polish for high shine results and improving minor paintwork blemishes, while the wax helps to seal in the finish and protect the paintwork over the longer term. It also comes with a colour-matched pencil for stone chips, and is available in silver, white, black, red, and blue.
Buy it now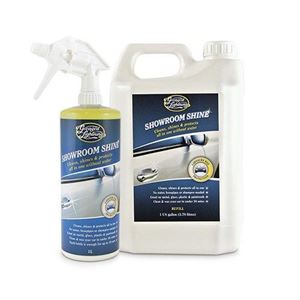 4
Greased Lightning Showroom Shine
Although the label says car polish, Greased Lightning is a bit more than that. It allows you to skip the car wash altogether - you spray it all over, including glass and metalwork as well as paint - wipe off the dirt with one clean cloth and then buff to a shine with another one. As well as cutting down the amount of water you use.
Buy it now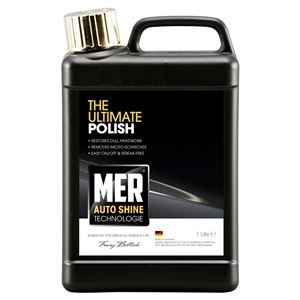 5
Mer Auto Shine
A popular polish from Germany, Mer might lack a catchy name but the quality of the product is unquestionable. Combining a polishing element with paint restorer, the Mer formula includes a degree of mild abrasives that help to remove minor swirl marks and small scratches. It's also designed to be the perfect polish to use before vehicle waxing, making it a useful product to keep in the garage.
Buy it now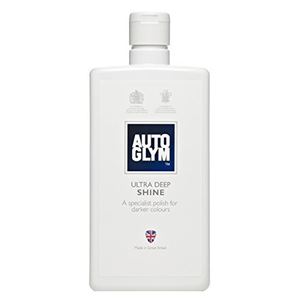 6
Autoglym Ultra Deep Shine
This polish from Autoglym's vast range is specifically designed for modern cars that use water-based paints and those in darker shades. Ideally suited to brand-new cars or those showing the first signs of ageing paintwork, the formula is made of up of waxes and conditioning agents to provide a streak-free finish, a smooth gloss and bring the best out of dark paints. 4.6 stars out of 5 suggests customers like it too.
Buy it now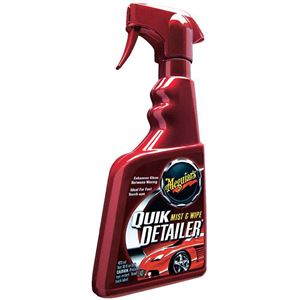 7
Meguiar's A3316EU Quik Detailer
Ignore the dodgy spelling and this timesaver from car care experts Meguiar's could be just what you're looking for. Designed as a product to use in between washes rather than immediately after one, it just requires a quick spray on and wipe off to remove dirt without damaging paintwork. It also can be used as a lubricant with a Meguiar's clay bar if you're going for an ultra-quality finish and because it is pH neutral it won't remove previous wax applications either.
Buy it now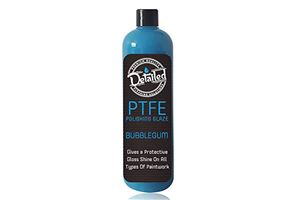 8
DetailedOnline 500ml PTFE Car Polish Glaze
Shine and protection is the promise with this polish from DetailedOnline, thanks to its PTFE content. For those that aren't material scientists, Polytetrafluroetheylene is hydrophobic and so slippery it's the only surface that a gecko can't stick to, making it the perfect thing to cover your car with. It's easy to apply and can be layered up for additional protection, as well as waxed over to leave you with a shiny car you might not have to wash for quite some time.
Buy it now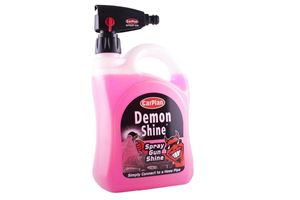 9
Demon Shine Spray Gun
Quick, easy and cheap are the keywords with this product from CarPlan. Designed as a post-wash polish, unlike most alternative products Demon Shine just requires you to connect the bottle up to your hosepipe and spray on for a high gloss finish. Either leave the car to dry or buff off with a suitable cloth.
Buy it now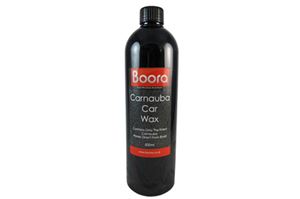 10
Boora Number 1 Carnauba Car Wax Polish
Technically a wax rather than a polish, Boora Number 1 is worth a mention here not only because it represents good value but is also contains carnauba, which as car care fans will know is one of the best waxes for automotive applications. Best used to seal in a good polish, Number 1 is designed to go on easily and buff off quickly.