Top 10: Chamois and car drying products
However you choose to pronounce it, the chamois is an essential tool for the home-based car cleaner and professionals alike - although there are alternatives. Here's our pick of chamois and rival offerings at a range of price points.
Top 10: Car polishes | All our car care and maintenance product reviews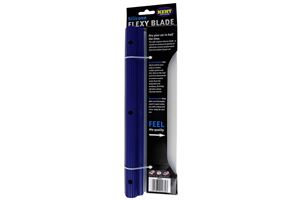 6
Kent Car Care GKEQ4660 Flexy Blade
Flexi (or Flexy in this case) blades are a divisive topic in the car care world. In short, they are a rubber blade you simply drag across your car, sweeping away surface water quickly and efficiently. The upside is they are infinitely faster than any kind of cloth, the downsides being that it only really works on large areas and you have to keep the blades completely free from dirt or grit unless you want expensive consequences. However, this Kent Car Care version is everything you need from a Flexy Blade.
Buy it now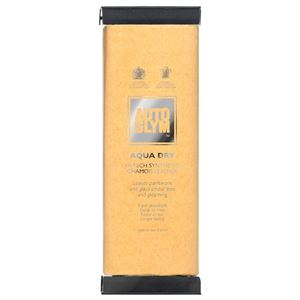 7
AutoGlym Aqua Dry Chamois
Autoglym has a well-earned reputation for producing high quality car care products, so there is reassurance to be had from purchasing one of their Aqua Dry Chamois. Synthetic leather means no animals were involved in its construction and it promises a high level of water absorption. 34cm x 24cm makes it useful for drying large areas and it is suitable for both bodywork and glass.
Buy it now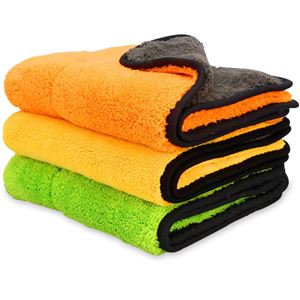 8
iTavah Car Microfiber Cleaning Cloths
Another set of microfibre cloths here, but this set from iTavah comes in a pack of three rather than two and ups the all-important thread count to a hefty 840gsm. Each one is a different colour with a contrasting back so you can keep each one separate for different jobs, and they come with the reassurance of a 15-month warranty.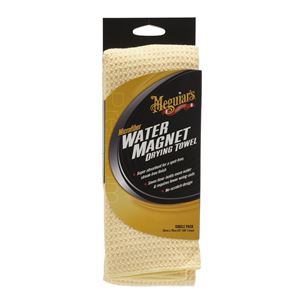 9
Meguiar's X2000EU Water Magnet Microfiber Drying Towel
Once again the reassurance of quality comes from a brand name as well-known as Meguiar's. This Water Magnet Drying Towel claims to offer twice the absorption of traditional towels. The big 55cm x 76cm dimensions mean you have plenty of towel to get around your car while the 'waffle' texture is designed to increase surface area for improved drying and easier wringing.
Buy it now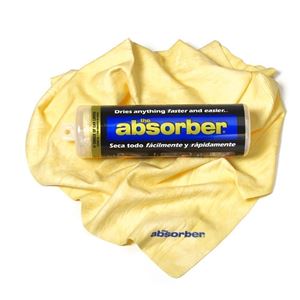 10
Cleantools The Absorber Synthetic Drying Chamois
Sounding more like a determined wrestler than a car care product, 'The Absorber' from Cleantools comes in its own tube for storage, is a sizeable 68cm x 43cm and is available in six different colours if you fancy co-ordinating. Cleantools also say it sucks up 50 per cent more water than a conventional chamois and dries 20 times faster; 4.8 stars out of 5 from Amazon customers suggests they're right.
Buy it now