Headphones of the Year shortlist
Whether it be in the office, on a run or on your train commute, we all love chucking on some headphones to block out the world. From budget buys to tech-heavy headphones, here are five pairs of over-ear headphones that impressed us most over the last 12 months.
See all our Kit Awards Shortlists for 2019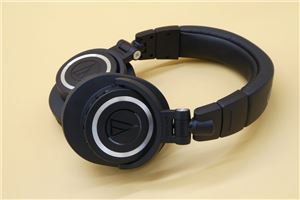 1
Audio-Technica M50xBT
Overall, the ATH-M50xBT are a great pair of headphones, offering very impressive sound quality. They lack the style and comfort of other headphones we've tested, so it really comes down to what your willing to sacrifice. Bluetooth connectivity is another plus in our book, although things like touch-activated voice assistance seems a touch gimmicky.
Battery life is very good, too, so if you're looking for substance over style then these are a great option. But, they really aren't comfortable for us, so we'd recommend trying some on before you buy if you can.
Buy it now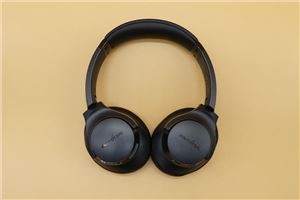 2
Soundcore Life 2
The Soundcore Life 2 are a pair of over-ear Bluetooth headphones that offer Active Noise Cancellation, 30 hours of wireless playtime and 60 hours of listening when wired. With the Life 2, you get what you pay for - if not more. They're comfortable and lightweight, in addition to offering ANC, long battery life and rich sound quality.
We'd argue that the Anker Soundcore Life 2 are one of the best pairs of over-ear, wireless headphones you can buy for under £100. They can't compete with brands like Bose, but with a price difference of over £150, we think these are a much better value option - especially if you're new to the world of noise-cancelling headphones. They're also often discounted on sites like Amazon. Bonus.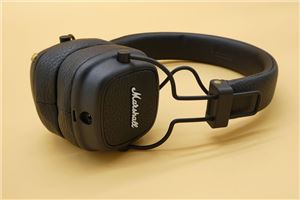 3
Marshall Major III
Marshall is a British audio brand best known for its iconic amps, so it makes sense that it's based the design of the Marshall Major III earcups on the product that made it a household name. The headphones are Bluetooth and foldable, making them perfect for commuters. And, as you'd expect from a brand like Marshall, the sound quality is exceptional and you'll get 30+ hours of music on a single charge.
The Marshall Major III Bluetooth are a great pair of wireless, on-ear headphones with an iconic design and an arguably even more iconic sound signature. It isn't all good news; they're a bit uncomfortable over long durations and we can't decide if we like the single control button. Although, for those who listen predominantly to rock/alternative/indie music, they're ideal. For a significantly cheaper option, we'd recommend the wired Marshall Major III.
Buy it now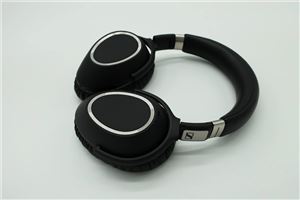 4
Sennheiser PXC 550
Don't let these understated headphones fool you, the fairly subdued design might make you wonder if the sound quality is just as lacking. Well, it isn't. In fact, the Sennheiser PXC 550 are a very impressive pair of Active Noise Cancelling (ANC) headphones with a good levels of ear cup comfort and a 30-hour battery life.
The outer part of the right ear cup is a touch-sensitive remote control, with one tap acts playing or pausing whatever you're listening to, swipes up and down to adjusting volume and right/left swipes changing tracks. There's also a button on the underside to select different listening modes. It's all very advanced, but the price tag matches that. They aren't cheap, but we wouldn't expect them to be.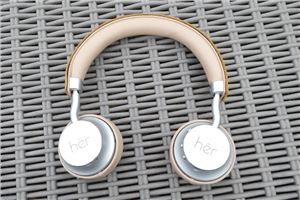 5
Hër HF8
The idea behind Hër, the German manufacturer of the HF8, is simple: to create stylish, comfortable headphones that deliver top-quality audio. The design, as well as all the women in the promotional photos, suggests they're marketed specifically to women; hör (German imperative of to hear) + her = Hër. However, anyone could buy Hër headphones - you don't have to be a woman.
There's no noise cancellation, but that's normal for a pair of headphones that sit at around £80 at Selfridges' website - annoyingly, this is the only place they're available to buy in the UK currently. If you're looking for a stylish alternative to the usual black and brown headphones you'll find in most audio manufacturers' ranges, especially the garish pairs you'll find in this price bracket, the Hër are definitely worth considering.