Top 10: Gifts for Star Wars fans
Know a Star Wars fanatic, we all do. We buy them for Christmas but what do? Hmmm. Anyway, here are our ten favourite gifts across a range of budgets for Star Wars fans.
Top 10: Gifts under £15 | Top 10: Gifts for Kids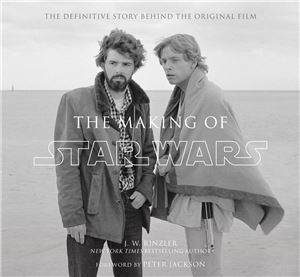 1
The Making of Star Wars: The Definitive Story Behind the Original Film
George Lucas spent nearly ten years bringing his dream project to life: a ground-breaking space fantasy movie. It would be a sci-fi saga inspired by vintage Flash Gordon serials, classic American westerns and mythological heroes. Its original title: The Star Wars. The rest is history.
Yet its production is a story as entertaining and exciting as the film itself. Now, recounted in the words of those who were there, it is finally being told. The book is a definitive last word on the making of the film and a must-buy for any fan.
Buy it now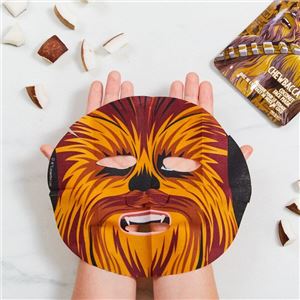 2
Star Wars facemasks
Each pack comes with four masks featuring your intergalactic favourites; Chewbacca: A moisturising mask packed with coconut oil to hydrate your skin - Darth Vader: A powerful mask infused with anti-ageing black tea extract - Yoda: Cucumber, it's full of. Cool and soothe, it will - C3PO: Oh my goodness, you've got a golden glow! Must be all the honey in this mask.
At under £13, it's ideal for those who want a bit of a pamper with a kick (and the ensuing selfie)...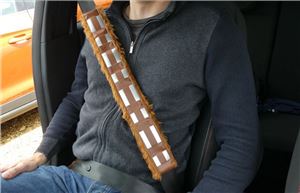 3
Lazerbuilt Chewbacca's Bandolier Seat Belt Cover
Designed to look like the bandolier that Chewbacca wears in the films, this cheap and cheerful seat belt is the perfect gift for any Star Wars fan. The bandolier comes with velcro for fastening, with the reverse made of scratch-resistant material.
It doesn't move around too much while you drive, but as our test ran for only 12 parsecs, we can't comment on how it will perform in the longer term.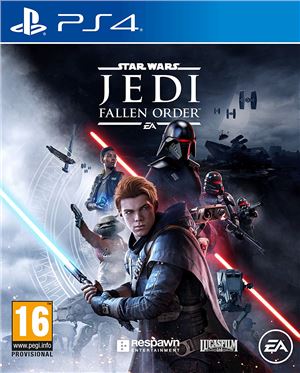 4
Star Wars Jedi: Fallen Order (PS4)
As a former Padawan on the run from the Empire, you must complete your training before Imperial Inquisitors discover your plan to revive the Jedi Order. Aided by a former Jedi Knight, a cantankerous pilot and a fearless droid - you must escape the evil machinations of the Empire in a story-driven adventure.
Explore and overcome a wide range of challenges focused on combat, exploration and puzzle-solving. The PlayStation 4 game isn't available until 15 November 2019 but pre-order is open now.
Buy it now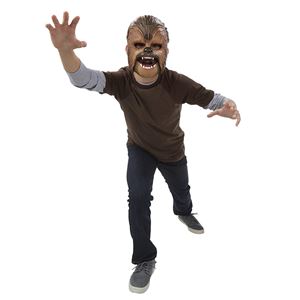 5
Star Wars The Force Awakens Chewbacca Electronic Mask
We all know the video that made this mask famous. If you're sat there without knowing what I'm talking about, your first port of call is going here to watch said masterpiece. Anyway, back to the mask, which transforms you into everyone's favourite Wookie.
Move your mouth while wearing it to activate a variety of authentic Wookie growls and howls to scare off every Stormtrooper in sight. Open your mouth slightly for a light roar, then open it wider to make your Wookie roar even louder. Requires two AAA batteries. Fortunately, they're included.
Buy it now