Top 10: Gifts under £15
£15 is a pretty typical Secret Santa amount, so to save you from the usual anxiety-inducing, last-minute stress about what Frank from the HR department might want - we've gone and rounded up some of the best gifts under £15 so you can put minimal effort but reap maximum praise for your thoughtfulness this Christmas.
Top 10: Experiences for petrolheads | Top 10: Gifts under £20 | Top 10: Gifts under £10
Related Articles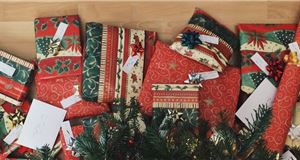 Gift Ideas
Starting your Christmas shopping? We've got you covered. On this page, you'll find all our top 10 gift...