Christmas Gift Guide 2019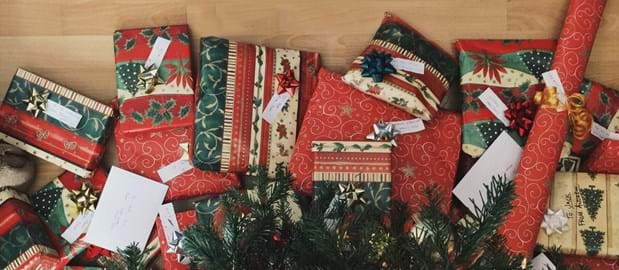 In this guide
On a budget?
Starting your Christmas shopping? We've got you covered. On this page, you'll find all our top 10 gift guides at different price points, including those for camper van owners, classic car enthusiasts, cyclists, film buffs, kids and more.
Don't forget to enter our Christmas Advent Calendar competition for your chance to win prizes worth more than £2500 in total — one prize for every day of advent.
Our 2019 Christmas competition is here: 24 days. 24 prizes. 24 winners.
Enter here today to reveal what prize you could win.
Got a £10 limit for Secret Santa, or just buying a gift for a friend of a friend you don't want to overspend on? Well, take a look at our top 10 picks for £10 or less.
Spreadable Whisky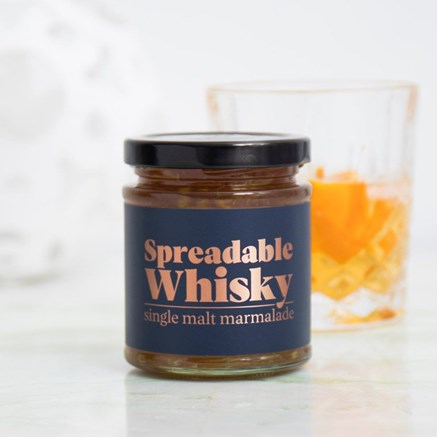 If you know someone who likes a tipple of whisky - or rum for that matter - we've got good news for you. From the geniuses at The Proper Marmalade Company, Spreadable Whisky is the surprisingly delicious way to sneak a rich dose of malty goodness onto your toast.
Evil Hot Gummi Bears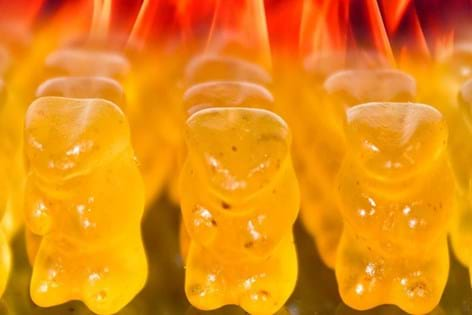 These Habanero-infused gummi bears are the perfect present for someone who loves a bit of a kick with their sweets, or - the more likely outcome - as a trick for a friend or relative who doesn't quite know these aren't your average gummi bears. At £7, they also won't break the bank. 
Video Game Trivia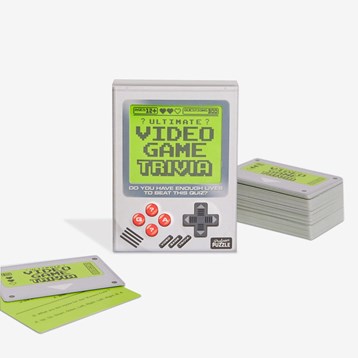 If you reckon you're the highest-ranking gaming geek then you'd better be ready to prove it. Questions range from gaming consoles to characters and old-school stuff that will sit on the tip of your tongue and wind you up. Just don't fall out with your family on Christmas Day over which year the Gameboy Colour was released...
From practical gifts for a wannabe mechanic to books, collectables and days out — we've rounded up the top 10 gifts for the classic car lover in your life.
LEGO Technic Land Rover Defender 90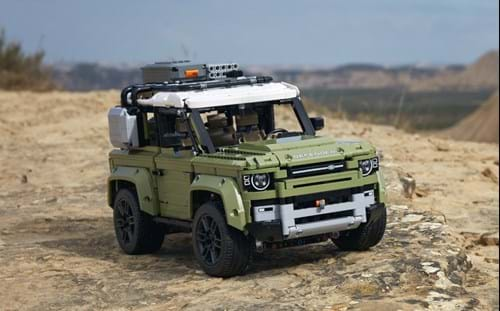 If you know, you know. The Defender 90 is an authentic icon and a cult classic amongst many classic car enthusiasts. With LEGO's new Technic build, you can now experience the Land Rover Defender in all it's 2500-piece glory. The model includes a 4-speed sequential gearbox and gear selector with 2 levers for engaging high or low gear, a detailed in-line 6-cylinder engine with moving pistons under the bonnet.
Triple 80's Hot Hatch Driving Blast - Buy A Gift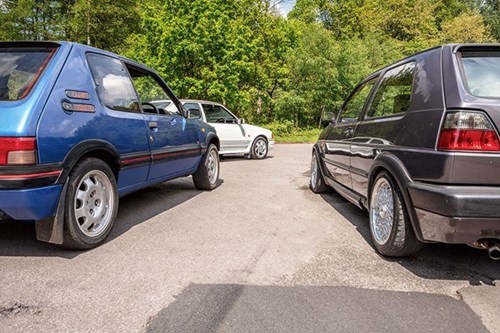 Step back in time to an era of limited (if any) restricting driving assists. Get behind the wheel of three hot hatches of your choice from an impressive selection of 80s icons, including the Renault Clio Williams, Peugeot 205 GTi, Volkswagen Golf GTi, Vauxhall Astra GSi or Ford Escort RS Turbo. Enjoy three miles of racing in each one, exclusive to some of the most prestigious tracks in the UK.
Scalextric Mini 60th Anniversary triple set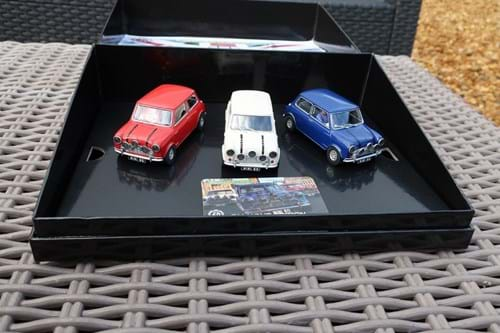 To commemorate 60 years of the Mini, Scalextric has a released a detailed, special edition Diamond Anniversary triple set with features that include magnatraction, working rear lights and working headlights. The set is compatible with Scalextric ARC AIR and Spark Plug, with a scale of 1:32.
From headphones and experience days to hairdryers and face masks - here are our ten best picks for the lady in your life this Christmas.
Melitta Purista coffee machine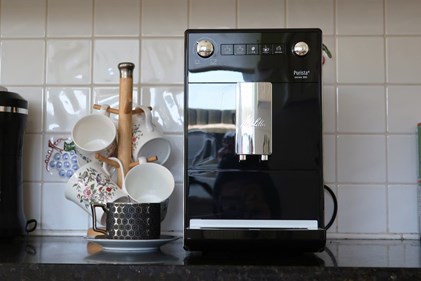 Does the lady in your life love a coffee in the morning? As far as bean-to-cup coffee machines go, this one seems a reasonable bet for novices that are still learning the ropes and don't want to deal with things like tamping.
Buy A Gift Christmas Smartbox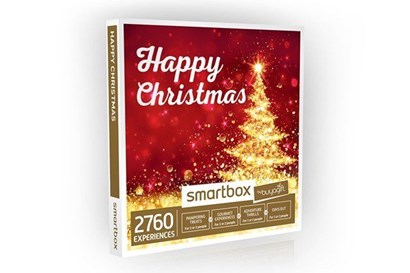 Give your loved one the ultimate Christmas present, not having to fake a smile when they open a gift they don't want. We joke... kind of. Buy A Gift now offer the choice of thousands of relaxing, exciting and indulgent gift experiences at locations across the UK with the Smartbox - which is essentially the equivalent of giving someone a gift card so they can choose their own stuff.
Wallet Ninja 18-in-1 multi-tool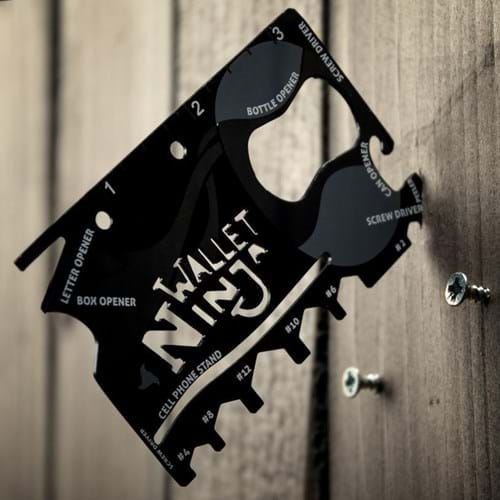 The Wallet Ninja is an 18-in-1 Multi-Tool which, as the name suggests, fits in your wallet (or purse). It aims to help you tackle life's everyday battles, with features like hex wrenches, can opener/fruit peeler, bottle opener, ruler, letter opener, box opener, phone stand and a screwdriver
Driving Experiences
See also: Supercar Drive Days Discount Codes ¦ Buyagift Deals & Vouchers ¦ Virgin Experience Days Deals & Vouchers
Home electronics
| | | | |
| --- | --- | --- | --- |
| | | | |
| | | LG SIGNATURE Instaview LSR100 Smart 60/40 Fridge Freezer - Stainless Steel, Stainless Steel | £5,699.99 |
| | | SAMSUNG RF65A977FSR/EU Multi-Door Smart Fridge Freezer - Stainless Steel, Stainless Steel | £2,999.99 |
| | | | £2,499.99 |
| | | LG InstaView GSXV90MCAE American-Style Smart Fridge Freezer - Matte Black, Black | |
Top 10: Gifts for petrolheads
For those who love a track day or simply just enjoy taking care of their pride and joy, we've trawled the web to find 10 petrolhead-friendly gifts. Check out our top 10 picks for the car enthusiast in your life.
Personalised car mats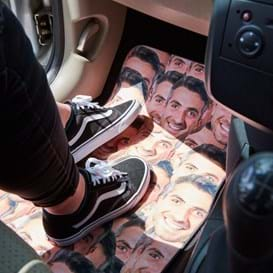 These lovely footwell mats expertly cover the floor of your car to prevent inevitable McFlurry stains and everyday wear and tear. Firebox will literally print ANY face you like. Your dog. Your nan. Jeremy Clarkson. Go mad, you're in charge.
Experience Day - stunt driving or an American classic track day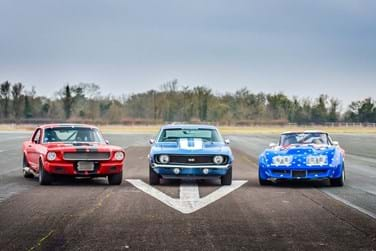 If you like American cars then the quartet of US muscle cars with Red Letter Days' 'Quadruple American Classic Car Blast and Hot Ride' will definitely get you singing The Star-Spangled Banner. If stunt driving is more your thing, Virgin Experience's Stunt Driving Experience in a Mazda MX-5 will be right up your street.
Bilt-Hamber Double Speed Wax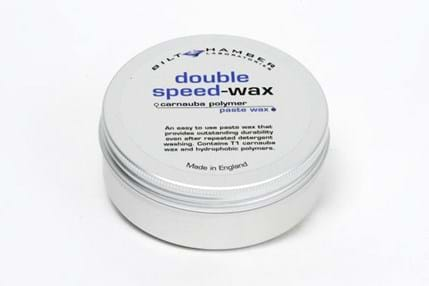 If you want to restore the shine to your pride and joy, as well as wanting to wash it less frequently - we tend to recommend a polish followed by a sealant to protect the bodywork. And, in our opinion, Bilt Hamber Double Speed-Wax is one of the best sealants around.
Top 10: Gifts for Star Wars fans
Know a Star Wars fanatic, we all do. We buy them for Christmas but what do? Hmmm. Anyway, here are our ten favourite gifts across a range of budgets for Star Wars fans.
LEGO Star Wars AT-AP Walker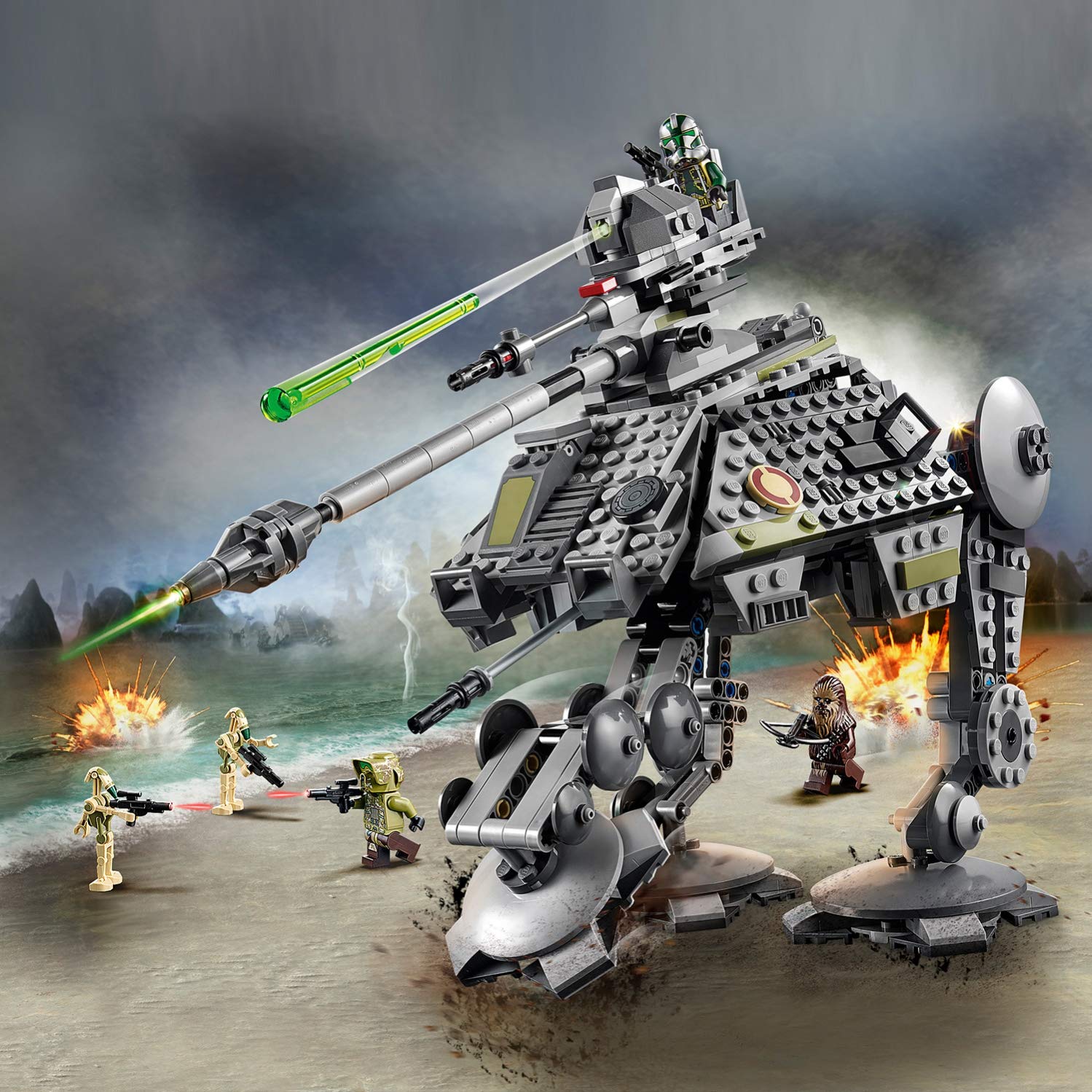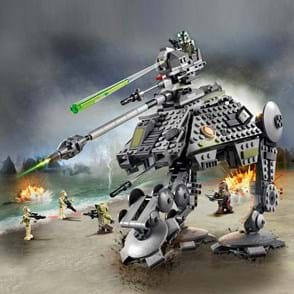 The LEGO AT-AP Walker will add firepower to any LEGO fan's collection with features like articulated legs and a retractable third leg, plus an opening top and sides that reveal a detailed two minifigure cockpit. This walking tank model also includes a rotating and elevating top turret with a seat for a minifigure and a spring-loaded shooter for exciting battling action.
Star Wars facemasks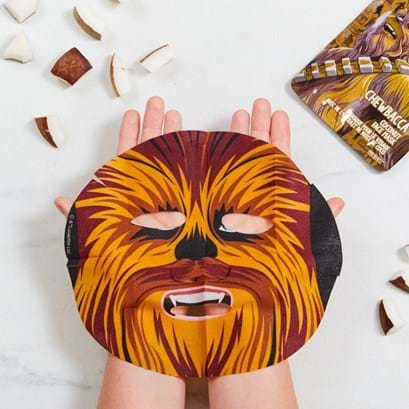 Each pack comes with four masks featuring your intergalactic favourites; Chewbacca: A moisturising mask packed with coconut oil to hydrate your skin - Darth Vader: A powerful mask infused with anti-ageing black tea extract - Yoda: Cucumber, it's full of. Cool and soothe, it will - C3PO: Oh my goodness, you've got a golden glow! Must be all the honey in this mask.
The Making of Star Wars: The Definitive Story Behind the Original Film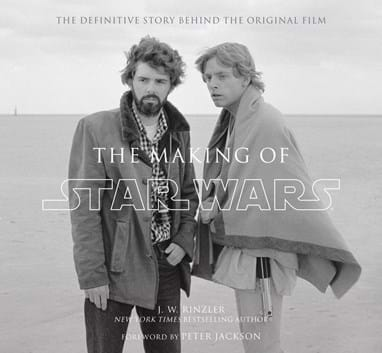 George Lucas spent nearly ten years bringing his dream project to life: a ground-breaking space fantasy movie. Yet its production is a story as entertaining and exciting as the film itself. Now, recounted in the words of those who were there, it's finally being told. The book is a definitive last word on the making of the film and a must-buy for any fan.
1
Top 10: Gifts for Teenagers
Want to avoid the huffs and eye-rolls you're probably accustomed to with your teenager? Take a look at our top 10 gift ideas and you might keep them off TikTok and Instagram for a whole half-second this Christmas Day.
2
Top 10: Gifts for camper van owners
As winter nights get darker and colder, summer trips out in your camper or caravan might be a distant memory. But for those that love a jolly in their motorhome, we've rounded up the top 10 gifts for Christmas to build some excitement for the warmer weather in 2020.
3
Top 10: Gifts for cyclists
We all know a keen cyclist, after all, a mid-life crisis now looks more like dropping significant cash on a bicycle than a Porsche. But what do you get them for Christmas? From smart locks and cycle computers to experience days, here are our top 10 gifts for cyclists this year.
Dash Cams
See all Dash Cam deals and discounts
Top 10: Gifts under £25
Have you set your spending limit to £25? Well, you've come to the right place then. You can get a lot of bang for your buck for that price - so, from Cheese Making kits to Harry Potter novelty lights - check out our top 10 picks for £25 or less this Christmas season.
12 Mini Mushroom Solar Stake Lights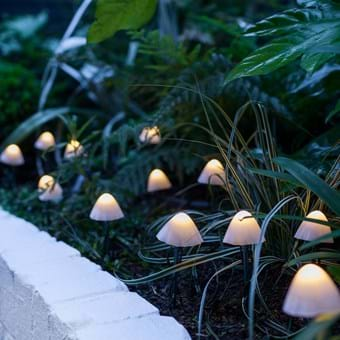 This string of 12 mini mushroom solar lights is perfect for adding a magical atmosphere to any outdoor space. Each squidgy toadstool is 20cm tall and houses one warm white LED for a soft, enchanting glow. Group together and stake into the soil or soft ground at varying heights for a truly magical display when night falls.
Personalised pet cushion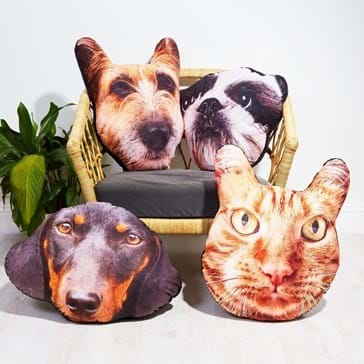 Pet Monster Mushions are GIANT cuddly cushions featuring the face of your fur baby, obviously. All you have to do is upload a high-quality photo and the Firebox team will do the rest.
Personalised Favourite Song Sound Wave Print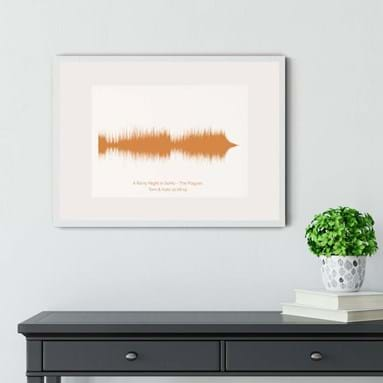 This bespoke print looks great as a feature piece on any wall, just choose any song and personalise the text too. It's the ideal gift for music fans, homemakers, creatives and the ideal wedding and anniversary gift. Simply choose your song and it'll be converted into a visual sound wave.
Top 10: Gifts for under £50
£50 can get you a lot, but with that much choice, it can be hard to narrow it down to something that your loved one might actually want. Regardless of who you're buying for, we think there's something for everyone amongst our favourite 10 gifts for under £50.
Gin or beer brewing kit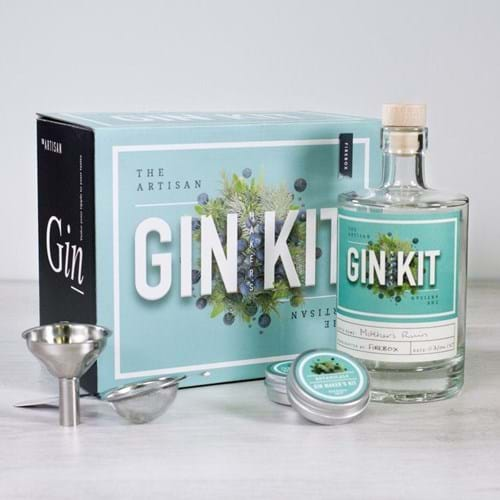 It can be easy to come home from work, get into your PJs and sit down to watch Bake Off. Instead, why not pick up a new hobby? Hear us out now. Firebox's Artisan Gin Maker's Kit retails for around £30, while the Brewdog Elvis Juice Beer Making Kit sits at about £40. The kit comes with almost everything you need to brew a gallon of Brewdog's Elvis Juice, their popular citrusy beer, and the gin kit just requires you to find yourself a bottle of vodka (as super cheap or extravagant as you like).
Tile Pro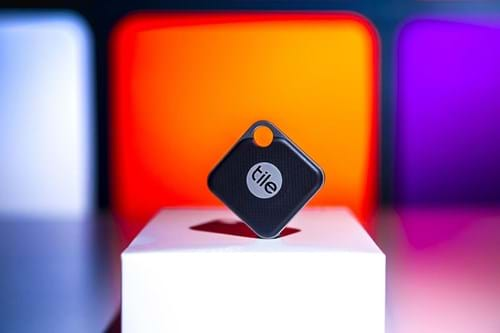 The Tile Pro is the perfect present for the scatterbrain in your life. This small and simple Bluetooth tracker will put an end to those mornings chasing your kids to leave the house on time while you help them look for their lost keys, bags etc. The companion app helps you find whatever the device is attached to and if you lose your phone, you can ring it using the Tile. Clever, right?
Soundcore Life 2 headphones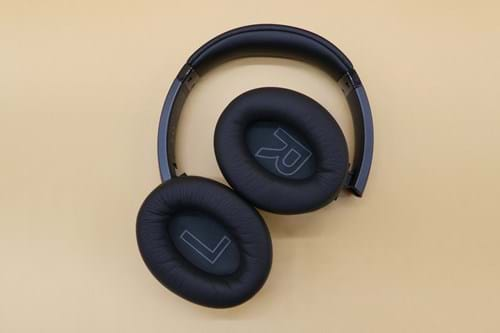 With the Life 2, you get what you pay for - if not more. They're comfortable and lightweight, in addition to offering ANC, a long battery life and a rich sound quality.
More Christmas Gift Guides
Today's best deals
Mowers & garden equipment
See also: Flymo Deals & Discount Codes