Top 10: Gifts for dog lovers and owners
It's fair to say the UK is a nation of dog lovers, with almost one in four Brits having a pet dog. As Jane Austen once wrote, "It is a truth universally acknowledged, that a single man in possession of a good fortune, must be in want of a dog". Right? Let us take you through our top 10 picks for gifts this Christmas.
Top 10: Gifts for under £50 | Our complete Christmas Gift Guide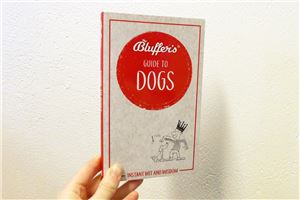 1
Bluffer's Guide to Dogs
While Haynes is far more known for its car manuals, it's expanded to include 'lifestyle manuals' — like the Fakeaway Manual we're reviewed — in recent years. And they're very good. The Bluffer's Guide to Dogs is the perfect present for anyone who wants to bluff their way to being a canine expert.
Written by Simon Whaley, the lighthearted book provides hard facts masquerading as frivolous observation in one witty, easy read. The book includes facts and funny observations alike — from getting to know your breeds, the history of the relationship between human and dog, memorable mutts on film and tv, and much more.
Buy it now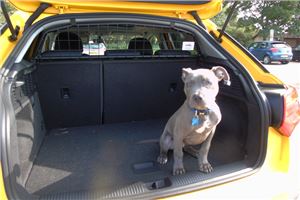 2
Guardsman dog guard
The Guardsman guard is a very good quality product and does exactly what it says it does. It's lightweight, easy to install and doesn't rattle — but it is pricey (although you get free delivery straight from the Guardsman website). There are various cheaper guard options, many of which are universal for all vehicles and will do the job. But you get what you pay for, which is likely to be a rattling, flimsy guard if you get something cheap.
If you want a sturdy barrier that isn't complicated to install and will keep your dog from jumping over the back seats, this is one of the best we've tested. Plus, the fact that it's used by dog charities like The Dogs Trust should reaffirm how good it is.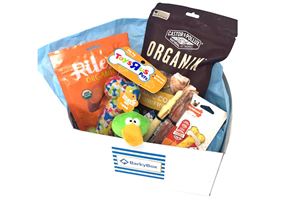 3
Barky Box subscription box
Subscription boxes are very popular. From gaming memorabilia to wines from around the world, you can get anything you want for a monthly fee - and that extends to pets too. The Barky Box contains a combination of healthy treats, eco-friendly toys and accessories that have been carefully selected according to your dog's or cat's needs and size.
You can choose the three-month (£19.99), six-month (£18.99) or twelve-month plan (£17.99) - or a one-time transaction for £21.99. You can also find regular discounts through the Barky Company website. And Barky Box donates £1 per box sold to the All Dogs Matter and Cats Protection charities if you needed any more convincing.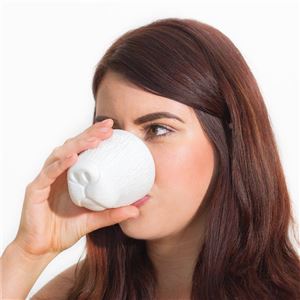 4
Animal Snout Cups
These muzzle mugs, available from Firebox, are glazed on the inside and around the rim for your drinking pleasure. Each one holds 175ml (6oz) and they're dishwasher safe. You can choose between a pig or a dog, or just get both if you fancy it.
If you fancy getting something a bit more personal, the personalised dog breed ceramic mug will be sure to go down a treat with anyone who loves their Husky, Labrador, Poodle *insert applicable dog breed here*.  The mug reads 'all you need is love… and [dog breed of your choice]' along with an illustration of the personalised pooch.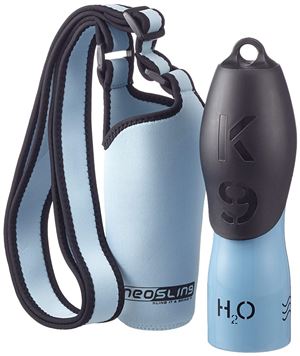 5
H2O4K9 dog water bottle
The H2O4K9 (clever play on words, right?) is a stainless steel drinking bottle for dogs. The bottle is lightweight and comes with a screw-on lid that doubles as a drinking bowl.
The bottle holds 700 litres and you can also purchase a separate sling carrier so your hands are left free for throwing tennis balls and the like. At £13, it's a fairly cheap alternative to embarrassingly cupping your hands in public for your dog to drink from...
Buy it now
Related Articles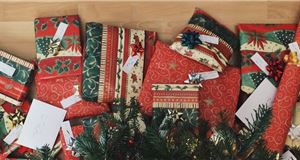 Gift Ideas
Starting your Christmas shopping? We've got you covered. On this page, you'll find all our top 10 gift...