Christmas Gift Guide 2018

In this guide
On a budget?
Starting your Christmas shopping? We've got you covered. On this page, you'll find all our top 10 gift guides at different price points, including those for camper van owners, classic car enthusiasts, cyclists, film buffs, gamers and more.
Don't forget to enter our Christmas Advent Calendar competition for your chance to win a bundle of prizes worth more than £2500 — one prize for every day of advent. The winner takes it all, but we also have great daily prizes for those lucky enough to win.
WIN a HUGE prize bundle worth more than £2500
Click below to enter our Christmas Advent Calendar competition 2018. Good luck.
Have you got a £15 limit for Secret Santa, or just buying a gift for a friend of a friend you don't want to overspend on? Well, take a look at our top 10 picks for under £15 — after all, you don't need to spend a lot to get the perfect present.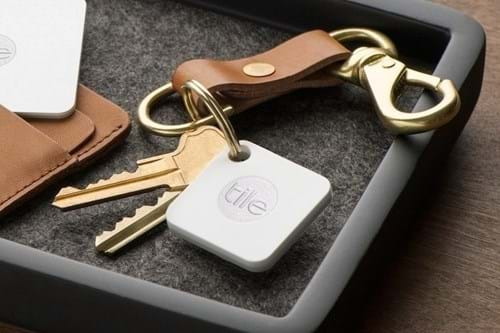 If you're looking for a present to buy somebody that regularly loses things, then the Tile Mate has a lot going for it. At £18, it's the smallest and lightest Bluetooth tracker in the Tile range (as well as the cheapest). Lose whatever your Tile is attached to and you can make it beep using the app so you can find it by sound, or use the map function to search out its last known location.
Thumbs Up Retro Arcade Games Console
This minuscule retro games console from Thumbs Up is definitely more 'retro' in design than in the 150 miscellaneous games it packs in. With titles like Tank Attack and Bear vs Bald rather than Tetris or Space Invaders, they aren't the old school classics you might be familiar with — but this huge collection of quirky games is sure to brighten up long train commutes and the like. At £15 (sometimes even less), it's a great stocking filler for the kid, or big kid, in your life.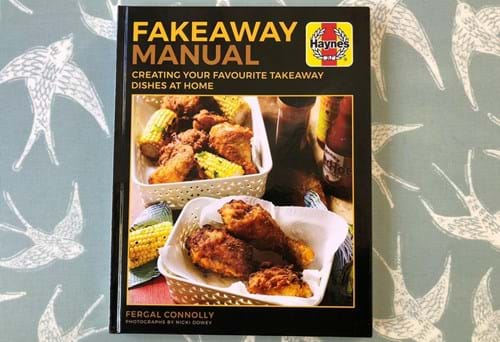 Haynes has long been known as a maker of vehicle manuals, but it's branched out into what it calls 'lifestyle' manuals in recent years — and they're surprisingly good. Haynes Fakeaway Manual makes it super easy to get that authentic taste at a fraction of the price. There's a wide range of recipes in the book — including Pad Thai, Korean chicken wings, churros, gyoza, shish kebab, Mango Lassi drinks, chicken katsu curry and many, many more of your favourites.
We've scoured the web to find you the top 10 offers on last-minute Christmas gifts. So, from coffee machines and driving days to LEGO sets and headphones — here are our budget-friendly best buys.
Nespresso Lattissima Touch coffee machine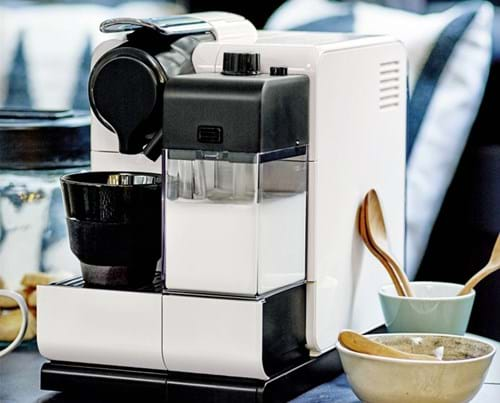 The Nespresso Lattissima Touch is a coffee lovers dream, and its perfect for gift-givers on a budget. The compact coffee machine comes with six touch-sensitive buttons, for six different types of coffee — including cappuccino and latte macchiato. The machine is currently discounted by £130, bringing the price to £150 on Amazon, and is at the lowest price it's been according to a price tracker.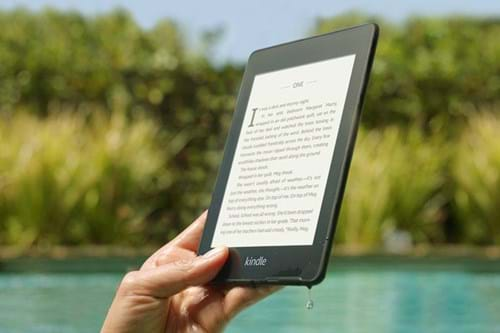 If you know someone who loves to read, a Kindle is a wonderful gift. The Paperwhite is sleek and feature-packed, with a glare-free display (perfect for reading in outside), twice the storage of the previous generation to hold more books and a battery that lasts weeks. The Paperwhite is waterproof (to an extent) as well, so you don't have to worry about reading it in the bath. The Paperwhite is £130 on Amazon right now, down from its usual £150 price tag.
For those that want well-balanced sound, whether it be to play your music or add surround sound for your TV (using two Sonos speakers), the Sonos One is hard to beat — especially with integrated Amazon Alexa. The sound is well-rounded, with a crisp treble and plenty of bass on offer, and you can alter the EQ via the Sonos app as well. You can currently get £20 off one on Amazon as well, go you.
>> See our music lovers Gift Guide
Avoid the queues for the must-have toys and get your child something special this Christmas. Here are ten picks to suit a range of ages, from driving experiences and go-karts to educations toys for your little ones.
The Crazy Cart Shift is Razor's drifting cart designed specifically for younger children, with a specified age of eight years old and upwards. The lightweight frame and easy controls allow younger drivers to drift and spin at safe speeds (maximum 8mph) without having to worry about complicated controls, making it the perfect gift for safety-conscious parents of any youngsters interested in go-karting.
Buy A Gift Mini Tank driving experience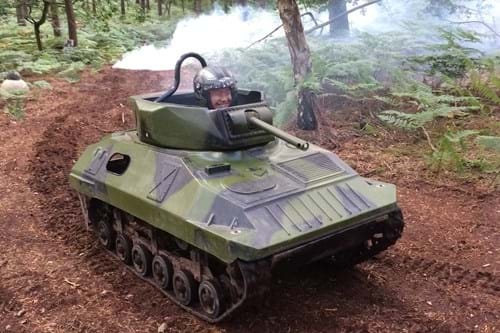 This mini tank driving experience from Buy A Gift will give you and a friend a chance to cross challenging terrains as you learn how to manoeuvre the military vehicle across the safe and specially designed battleground. You'll get a detailed safety briefing and further instructions on how to control and drive the miniature replica before you set off.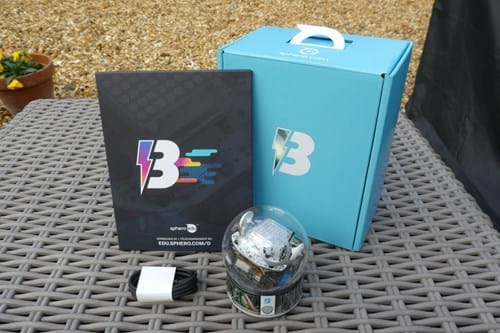 The BOLT is an app-controlled ball with which you can steer using a variety of virtual controls. It can be used as a controller for games on the Sphero Play app or, to get the most out of it for your money, it can be programmed using the Sphero Edu app. As an early introduction to coding, there's limitless potential with what you can do and what you can learn. If you're looking for a gift that will keep inquisitive (and probably older) children entertained — and keep them off their phone/tablet — the Sphero BOLT could well be it. For the cheaper, simpler version — check out the Sphero Mini.
Home electronics
From practical gifts for a wannabe mechanic to books, toys and experience days — we've rounded up the top 10 gifts for the classic car enthusiast in your life. Plus, it might just keep them out of the garage for long enough to watch the Doctor Who Christmas Special...
The Classic Car Book: The Definitive Visual History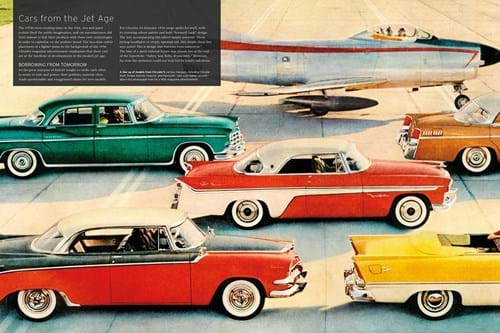 From the Chevrolet Bel Air to the Ferrari Testarossa, this book takes you on a scenic drive through the history of classic cars. From the bubble cars and Jet Age era of the 50s to the technology-led 80s — the book showcases the most iconic cars and is full of little details about their history and that of their manufacturers. It's a must-have for classic car enthusiasts and owners.
Scalextric ARC One American Classics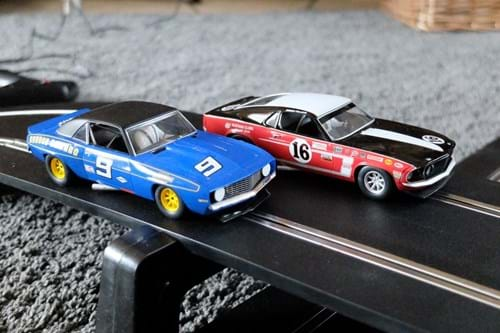 If you grew up in the 1970s and 80s (and possibly even 90s), you might have fond memories of the excitement of Christmas Day when you got a Scalextric set. While we had reservations that this wouldn't be as good as the traditional Scalextric sets of that era, the opposite is the case. While it may not be as popular as it once was, the brand has embraced smartphone app technology to bring a whole new element to its sets. While the iPad and PS4 are great, there's still nothing as enjoyable as a Scalextric set — it's something that even the best gaming can't recreate.
Red Letter Days Cotswolds Highlights Road Trip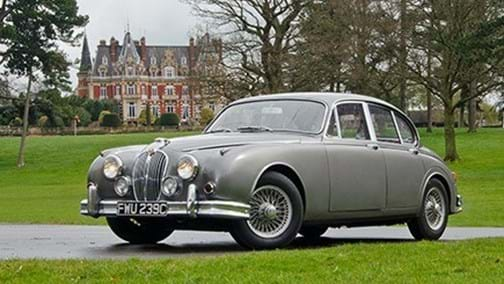 Spend the day driving the Jaguar E-Type, Jaguar MkII, HMC Healey, MGB and Porsche 911 on a scenic circular road trip around the Cotswolds. With five hours to while away, you can stop off for a spot of lunch mid-way through and still have plenty of time to enjoy each vehicle as well as explore the idyllic scenery. As well as breakfast and lunch being provided, fuel and insurance are also both covered.
Dash Cams
See all Dash Cam deals and discounts
If you know someone who loves cars and fancies themselves a bit of cinephile, why not check out our top 10 best car films? There are so many out there, it was hard to whittle them down to just 10 — so think of this as the Honest John team's favourite car movies. Make sure to have a look at the fun facts we included too, you might learn something new about your own favourite film.
Christine (1983)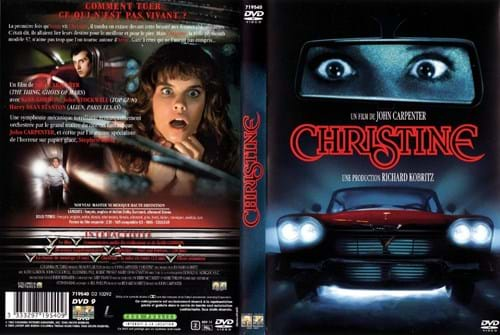 A horror classic from the pen of Stephen King, the 1983 film Christine sees a 1958 Plymouth Fury take on a personality all of its own, wreaking terror on those who dare to cross it and transforming the personality of its nerdy owner, Archie. Although it received mixed reviews on initial release it has since achieved cult status thanks to the clever effects, tense action scenes and 1950s culture.
Blues Brothers (1980)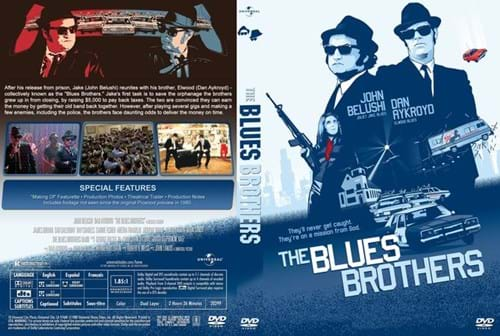 The Blues Brothers charts the fortunes of brothers Jake and Elwood Blues as they undertake a mission from God to save the orphanage where they grew up. Dan Akroyd and John Belushi star as the brothers, but the 1974 Dodge Monaco police car that serves as the Bluesmobile arguably steals the show. The Blues Brothers also set a world record for the most number of vehicles destroyed in a single film. A cult classic — it has laughs, stunts and a soundtrack to savour.
Gone in 60 Seconds (1974)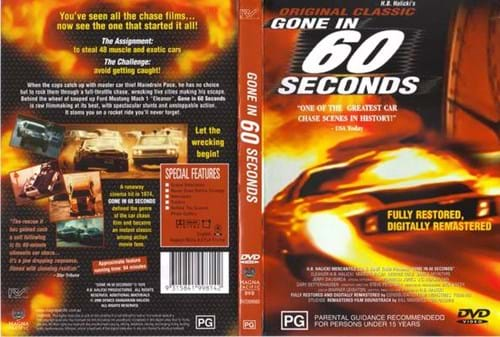 Forget about Nicholas Cage; this the original 1974 film which was written, directed, produced and starred H.B. Halicki — he even did most of the stunt driving in the film too. The film is about insurance investigator Maindrian Pace, who has an illegal side business 'ringing' cars. He's approached by a drug lord to steal a list of 48 vehicles. Pace's efforts end up centred around a Mustang named Eleanor as the police close in. It's a definite must for the true enthusiast with a 40-minute car chase in the final act.
Ride-on Toys 
See all Ride-on Toys Discounts and codes
Driving Experiences
See also: Supercar Drive Days Discount Codes ¦ Buyagift Deals & Vouchers ¦ Virgin Experience Days Deals & Vouchers
Supercar Drive Days offers supercar, off-road and classic hot hatch driving experience days at tracks based up-and-down the country. Supercars on their books include the Lamborghini Huracan LP610-4 Spyder, Ferrari 458 Spider, Mclaren 570S, Lamborghini LP560-4, Ferrari California, Nissan GTR, Aston Martin V8 Vantage, Porsche 991, Audi R8 V10, BMW i8 and Ariel Atom 300 Supercharged.
You can take the experiences at Brands Hatch, Kent; Dunsfold Circuit (home of Top Gear), Surrey; Oulton Park, Cheshire; Knockhill, Fife; Three Sisters, Wigan and Mallory Park, Leicestershire among others
Mowers & garden equipment
See also: Flymo Deals & Discount Codes
All mowers & garden equipment deals and discounts
Christmas Gift Guides
Today's best deals