What is it?
Sphero is a big name in the toy market - and for good reason. It's been known for huge partnerships with Stars Wars and Pixar in the past, which spawned the likes of the impressive Sphero R2-D2 that we recently tested and Car's Lightning McQueen. The new BOLT is as fun, if not more, than its predecessors — but it's also an educational toy at heart.
Much like the 2016 Sphero SPRK+, the new Bolt has a transparent shell, sensors and LEDs, but it's far more sophisticated. With new sensors and a magnetic compass, the BOLT is the most advanced Sphero ever built. So, if you're looking for a gift that will keep inquisitive children entertained without just sitting them down in front of a PlayStation or an iPad — this could well be it.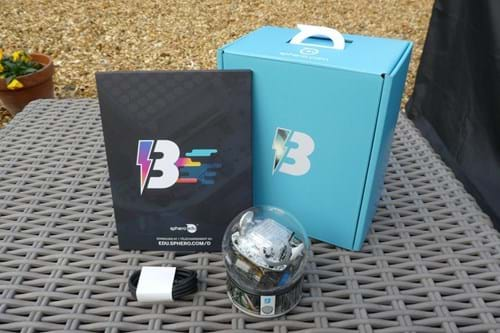 What's it like?
When you first take the BOLT out of the box, you get the sense that it's a quality bit of kit. The transparent sphere feels robust and houses a host of sensors — including gyroscopes, accelerometers, magnetometers and a brand-new 8x8 light-up matrix display that you can programme pictures and text onto.
At face value, the BOLT is an app-controlled ball with which you can steer using a virtual joystick, tilt controls, a virtual slingshot, kick mode and — by far the strangest — scream drive. Whisper to slow it down or shout to speed it up. It's bizarre but a lot of fun. All the modes control the BOLT fairly well, though kick mode is the most difficult because you have to repeatedly tap it to get it rolling.
We can also alter the settings to change the maximum speed, brightness, LED matrix colour and volume. Although, the BOLT doesn't have its own speaker, so the volume just controls how loud the sound effects come through on your connected phone, tablet etc.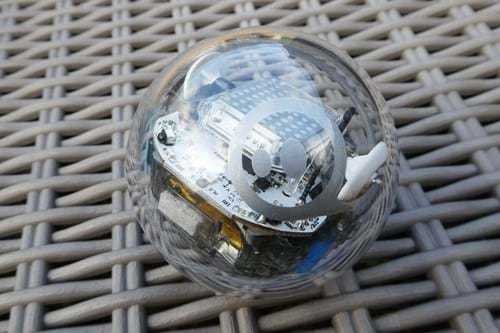 However, that's not all it can do. The BOLT can actually be used in three ways. Aside from being app-controlled, the toy can be used as a control for games on the Sphero Play app or, to get the most out of it for your money, it can be programmed using the Sphero Edu app. You can play a multitude of games with the Sphero itself, including Lightspeed Drifter, a simple driving game where we have to reach the end of the level before the time runs out.
The simplest game, Round Trip, is arguably the most addictive. Like a more difficult version of Pong, you just swivel the Bolt to move blocks in front of the virtual ball to keep it within the boundaries. We're demonstrating the asteroid shooting game — Exile II (reminiscent of Atari's Asteroids) — in the video below. We just move the ball left, right, forwards and backwards to control the rocket ship, basically using it as a swivelling joystick.
In the Sphero Edu app, the BOLT can be controlled by coding that you create yourself. Sphero has pre-made some programmes to help new users get started, so we kicked off our coding journey by simply editing an already written programme. Draw, as the name suggests, lets us draw a line, which the BOLT will then follow. It's basic and should be the first step on the app because it's the easiest to get to grips with.
We then moved onto Blocks mode. Sphero separates the Scratch-like, stacked instructional coding by colour to differentiate codes for movement (blue), lights (green), sounds (purple) etc. We began by dragging and dropping sections the code into rows, i.e. 'Hello' text in red to scroll across the matrix, then display a smiley face, then fade from blue to green over ten seconds.
When you get more advanced, you can also graduate to using JavaScript — and you have the option of seeing your code in JavaScript to help make the transition. Below you can see our simplistic programme on the app, one in Sphero's easy-to-understand form and one on the JavaScript display.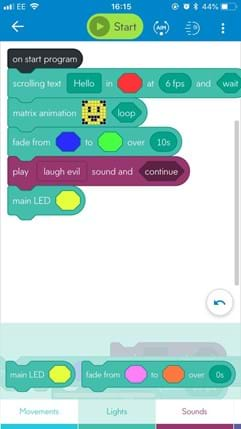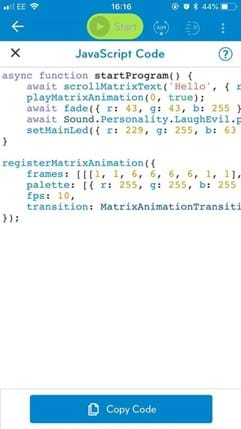 As an early introduction to coding, there's limitless potential with what you can do and what you can learn. However, one thing to bear in mind is that coding takes a lot of time. We sometimes spent 20 minutes on a programme that only lasted about a minute. And if it's more advanced then it could take even longer. But that's how coding works in the real world too...
You'll need some patience to really get the best of what the Sphero BOLT can offer, but when you make a big programme, it feels really rewarding. The BOLT is backwards compatible, too, with programmes and activities previously made in the Sphero Edu app able to be used with the BOLT. And, to help you learn and to show you what's possible, you can also play other users' programmes in the app.
Sphero's programmes include games like Snake and Epidemic, while community members create lots of content — from puzzles and games to codes that can make your BOLT sing Africa by Toto (this is a real example on the app). Sphero's YouTube channel also offers some very useful tutorials, like this one below, to give you some pointers about how the in-app games work.
The coding can seem a bit confusing at first, but the Activites section shows instructions to games — which you can upload and programme — to help ease you into coding. Unfortunately, even with these instructions, understanding how to implement blocks of coding is still a bit muddled. Unlike the Sphero Mini we tested in 2017, the BOLT is most certainly for older kids. It's probably a good idea to get the Mini first, if possible, and then move onto the BOLT once you've mastered the basics.
We all know it's what's on the inside that counts, so Sphero has also updated the BOLT with a few extra features that the SPRK+ doesn't have. These include a bigger battery, a new light sensor, an infrared sensor and a magnetic compass (which means no more manually aiming the ball before you roll it).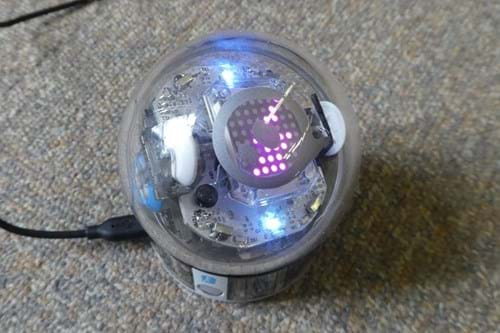 The light sensor means we were able to create programmes that react to light. For example, we can light up the LED matrix up when the room goes dark or shine a light on the BOLT to make it roll forwards — which is how Hackable Hockey works. The infrared sensor lets the BOLT communicate with other BOLTs, which we assume is very useful if you have more than one.
Sphero also sells a BOLT Power Pack of 15 for teachers (or anyone who might want 15 BOLTs) who want to introduce their students to coding in a fun way.
The Sphero BOLT could also be programmed to make its way through a makeshift assault course, with directional arrows appearing on its matrix to show you which way it's turning. Its only real limitation is your ambition, patience and length of time you want to put into it. The BOLT is also water resistant so it can even be used in a range of water-based games if that's what you want to do with it.
The BOLT charges inductively on a charging dock, which looks a little bit like a tuna can. This essentially means we can just put the BOLT onto the charger and pick it up when we're ready to go. A fully dead BOLT will take about six hours to fully charge to full capacity, but you can take it off to use before it's fully charged. The BOLT will last for about two hours of constant play. It can last more than double that if not continually rolling, which is likely unless you really, really enjoy just steering the ball around.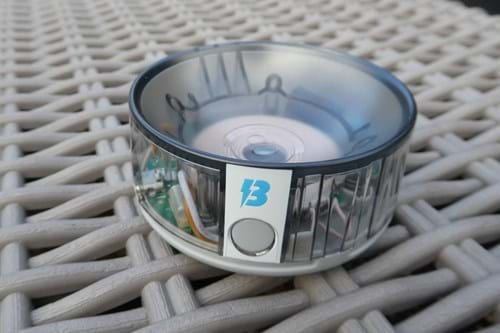 Should I buy one?
Priced at £150, the Bolt is a bit expensive. If you're looking for a fun little toy to steer around, which can also be used as a game controller, then you're better off with a Sphero Mini. The Mini is smaller, cheaper and easier to understand, also making it more user-friendly for younger children.
But the sophisticated coding element that the BOLT offers makes it worthy of the price tag, as long as it won't just be used for a couple of days and then forgotten about in a cupboard, that is. The block-based approach to programming is a great learning tool for kids that show an interested in tech, and it's definitely more engaging than another PS4 game (although we aren't bashing Red Dead Redemption 2, it's great in its own right...).