Top 10: Gifts under £15
Have you got a £15 limit for Secret Santa, or just buying a gift for a friend of a friend you don't want to overspend on? Well, take a look at our top 10 picks for under £15.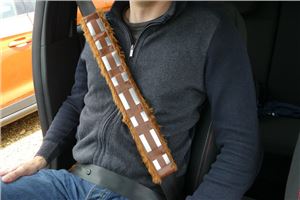 6
Lazerbuilt Chewbacca's Bandolier Seat Belt Cover
Designed to look like the bandolier that Chewbacca wears in the films, this cheap and cheerful seat belt is the perfect gift for any Star Wars fan. The bandolier comes with velcro for fastening, with the reverse made of a scratch-resistant material. It doesn't move around too much while you drive, but as our test ran for only 12 parsecs, we can't comment on how it will perform in the longer term.
If you like the idea of a Star Wars-themed gift, but the seatbelt cover doesn't quite fit the bill — check out our reviews of the Sphero R2-D2 and HJC Stormtrooper helmet.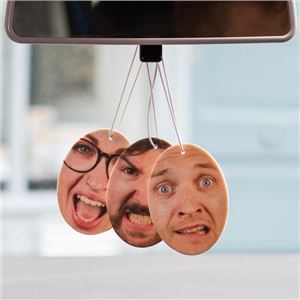 7
Personalised car air-fresheners
Move over Magic Tree, these Fresh Faces are completely customisable so you can take your mates with you anywhere you go. The Fresh Faces come in a range of scents, including fresh linen, new car, bacon, coffee and island breeze (whatever that means).
One face will cover both sides of the freshener, so even people outside can see you're, er, lovely car accessories. And you won't have to spend more than £15, bonus.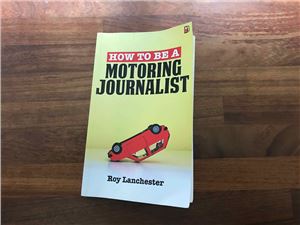 8
How To be a Motoring Journalist by Roy Lanchester
The book is Richard Porter's tale of fictional motoring journalist and bombastic curmudgeon Roy Lanchester. Porter was the script editor for Clarkson's Top Gear and, among other things, runs Sniff Petrol — a satirical motoring website.
For example, "If you think that motoring journalism is simply about driving around in other people's cars and then going back to the hotel for a wine and a big dinner and maybe a dump and then some more wine and perhaps a whiskey or two, I'm afraid you are not completely correct."
Buy it now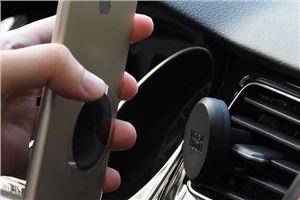 9
In-car magnetic smartphone mount
Smartphones used to be small and manageable, but these days they're almost too big to fit in a pocket, let alone an old-style, suction-mounted cradle. Fortunately, there's a neat solution – magnetic mounts which let you easily and conveniently attach and detach your phone.
This YOSH magnetic air vent mount keeps your phone firmly in place when driving. Plus, it's only £6 and has a 4.7 out of 5 star rating on Amazon from over 3000 customers.
Buy it now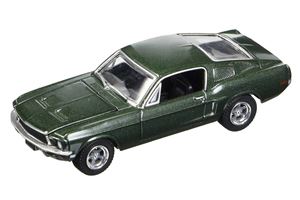 10
Greenlight Bullitt 1968 Ford Mustang GT (1:64)
1968 American thriller Bullitt is notable for the 11-minute car chase, which is widely regarded as one of the most influential in film history. The 1968 390 V8 Ford Mustang GT, meanwhile, became a pop culture icon.
This detailed 1:64 model of the Mustang GT used in the film is manufactured by Greenlight, and is a must have gift for fans of the film. Plus, it's only £9. To read more about Bullitt, and a host of the Honest John team's favourite car films, check out our Top 10: Best car films.
Buy it now
Related Articles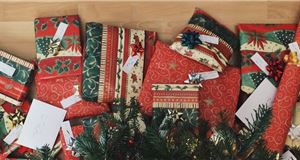 Gift Ideas
Starting your Christmas shopping? We've got you covered. On this page, you'll find all our top 10 gift...