What is it?
Haynes has long been known as a maker of vehicle manuals, but it's branched out into what it calls 'lifestyle' manuals in recent years — and they're surprisingly good. While you can still get Haynes manuals to help you figure out how to change the battery in your Mk4 Golf, you can now also get Haynes manuals that span sports, science fiction, cooking and more.
Haynes Fakeaway Manual coincides with the recent trend of cooking your favourite takeaway at home, so it's now super easy to get that authentic taste at a fraction of the price. This book covers plenty of cuisines — including American, Asian, British and Indian. So how did we get on with it?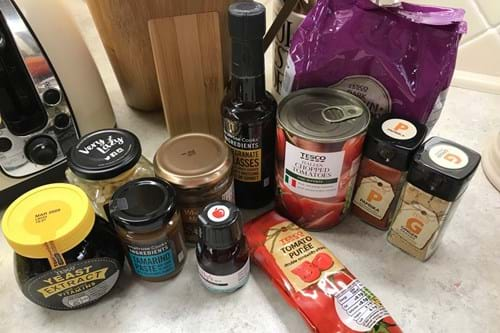 What's it like?
As we've said, the book covers a variety of cuisines, as well as a wide selection of handheld food, dinner party-style dishes, drinks and a few desserts thrown in there. The book covers different dietary requirements too with some vegetarian, vegan, dairy-free and wheat-free recipes.
Recipes in the book include, Pad Thai, Doughnuts, Korean chicken wings, churros, gyoza, shish kebab, chicken tikka masala, Mango Lassi drinks, chicken katsu curry and many, many more of your favourites.
We have friends coming over for dinner, so thought it would be a great time to crack open the 'manual' and show off with some impressive dishes. We chose to do the Texas Style BBQ Beef (but switched this to a pork shoulder), served with a pickled coleslaw and enriched buns. For our non-cooking enthusiasts, "enriched" simply means that it's made with the good stuff: milk, butter, eggs, and/or sugar.
Buying all the ingredients for one dish can feel expensive and we were unsure if it would all be worthwhile, but our friends already knew what we were making so we had to just channel our inner Kim-Joy and keep calm in the belief that it'd all work out. That's a Gret British Bake Off reference in case you aren't following...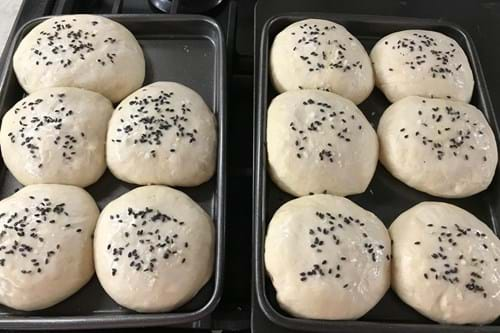 The recipe states a prep time of 20-30 minutes with a cooking time of 7-8 hours, so we put the pork on first as this was going in the oven for seven hours. We went a big rogue from the recipe and went for an oven rather than a BBQ or smoker. Once the pork is in the oven, that can be forgotten about.
Next up is the BBQ sauce. This was super simple, we just soften the onions in a pan, then add all the ingredients in and simmer for 30 mins — as the recipe says. Once cooled, we blitzed it with a stick blender and put a sterilised jar, the recipe made about 500ml of BBQ sauce.
The bread rolls are made with just four main ingredients and are as easy to make as they sound. Mix everything together, knead, leave for 60 mins to prove, shape, leave for 30 mins to prove, bake. This made 12 buns. As the coleslaw is a chop and serve recipe this can be left until the last minute to make, we are changing the beetroot to apple (as we've made pork) mainly to save dying everything purple. Once everything is cooked we shred the pork and serve.
The prep time wasn't far off 30 mins but due to the processes involved you do need to be home and available for most of the day. It is well worth it though and the step-by-step instructions are easy to follow. The other recipes in the book look just as delicious and we can't wait to make some more.
Should I buy it?
The Haynes Fakeaway Manual is priced at £13, which for a cookbook is fairly reasonable. There is a wide range of recipes in the book, so assuming you like a good fakeaway (**spoiler** we do) then it's the book for you. For a novice chef this is a simple step-by-step guide and, for the more accomplished chef, there are some unusual techniques and ingredients to try out.