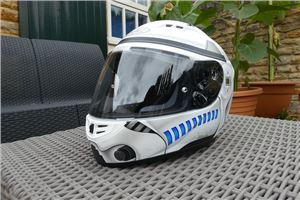 6
HJC CS-R3 Stormtrooper helmet
If you like Star Wars and want an entry-level motorcycle helmet, this is where you should put your money. If you're going to join the Dark Side, you might as well look good doing it. The Stormtrooper design replicates the well-known white combat helmet with blue air-supply hose-inspired stripes and added distressed markings.
Aside from just the exterior design, the Stormtrooper-themed CS-R3 is a nice helmet with some great features for the price. The ACS ventilation system means heat and humidity won't be an issue in summer, and HJC's RapidFire Replacement System allows for quick visor replacement without the need for tools. Plus, it's extra safe because you won't hit anything. You know, because Stormtroopers have absolutely awful aim... We'll see ourselves out.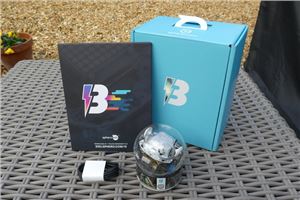 7
Sphero BOLT
Sneaking under our £150 limit is Sphero's BOLT, the latest toy in the series - although the term 'toy' is somewhat underselling its capabilities. Like the previous SPRK+, BOLT is a transparent sphere loaded with components; infrared and lights sensors, accelerometers and gyroscopes and an 8x8 LED matrix display. You can control it via almost any smart device that can run the Sphero apps to play games or just drive it around.
But BOLT can go a stage further and can be programmed through the app, using Scratch programming blocks or even direct JavaScript. There are tutorials, a YouTube channel and even community software to help you get to grips with it, and as an educational tool, it has enormous potential. It requires a significant investment in terms of time and money to get the most out of it, but the rewards are huge.
Buy it now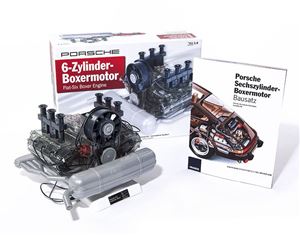 8
Porsche 911 Flat-six model engine kit
With this model engine kit you can build your own working model of the classic 1966 Porsche 911 Flat-six engine. The kit includes an electronic sound module with genuine boxer engine sound, transparent casing to view inside the engine, cams activated by the belt, spark plug firing simulated with LEDs, working distributor and spinning cooling fan.
It also comes with the collector's manual written and produced by The Porsche Museum in Stuttgart. The model is 1:4 scale and currently retails for just under £90 on Amazon.
Buy it now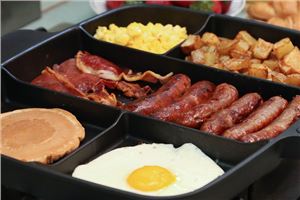 9
The MasterPan
The MasterPan is arguably the most versatile piece of cookware you'll ever buy. The multi-sectional design lets you fry or cook five to six different foods at the same time, making it perfect for meals with lots of elements — like a fry-up.
The pan is suitable for all cooking surfaces including induction hobs and the temperature of the central area is around 15-20 per cent hotter than the outer regions so you can grill meats and fish without overcooking your vegetables. It also has a double non-stick coating so it's easy to wipe clean, and we're never going to complain about doing less washing up.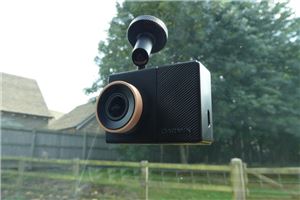 10
Garmin 55 dash cam
We rated the Garmin 55 top marks, and for good reason. If you're looking for a top of the line, feature-packed dash cam then the Garmin 55 definitely fits the bill. Footage quality is excellent, as are the driver assistance systems you get included. And because it doesn't record in 4k resolution, it isn't quite as expensive as dash cams like the Nextbase 612GW.
With the addition of WiFi, GPS and the microSD card, the price tag definitely starts to make sense. If you can afford it, the Garmin 55 is a superb choice.
Buy it now
Related Articles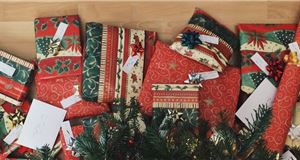 Gift Ideas
Starting your Christmas shopping? We've got you covered. On this page, you'll find all our top 10 gift...