Top 10: Car-based Lego kits 2020
Can you ever really grow out of Lego? The short answer is no, particularly if you like cars. So if you have a child – or if you still like the reassuring feeling of clicking together bricks yourself – then you'll appreciate our run down of 10 (loosely) car-based Lego kits.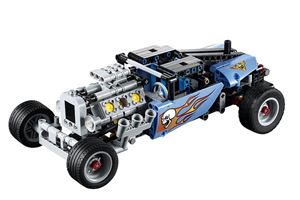 1
Technic Hot Rod
Lego likes to give its various sets codenames. This has the memorable title of 42022, not that it really matters - because look at it! It's relatively inexpensive for a Technics kit and has plenty of neat features, including a V6 engine with moving pistons and a functional steering system.
Buy it now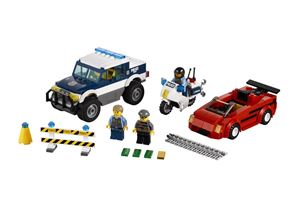 2
Lego City High Speed Police Chase
This kit encompasses all that Lego is about – building something fairly simple and having a ton of fun playing with it. Of course – that leads on to building stuff that's really quite complicated… This kit features two baddies on motorbikes and a policeman with his car.
Buy it now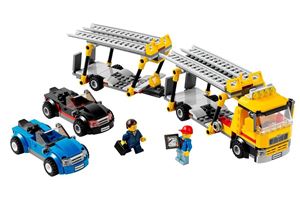 3
Lego City Auto Transporter
For younger car-loving Lego fans the City range of products is probably the best. The kits are fairly inexpensive and aren't too complicated, plus they've got a lot of play value. This set features an articulated transporter and two cars. It's designed for children aged 5-12 (and grown-ups who like Lego).
Buy it now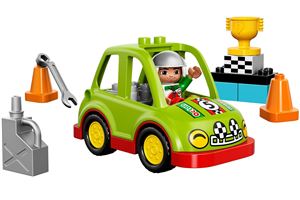 4
Lego Duplo Rally Car
Being one- or two-years old means Lego is off-limits, generally – but you can't keep the Danish brand down – they've come up with chunky Duplo that's ideal for littler, less dextrous hands. This rally car kit is the perfect first Lego set, with barely any pieces to lose or attempt to eat.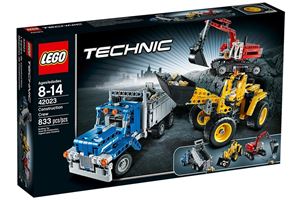 5
Lego Technic Construction Crew
Moving up to Lego Technic is like going to big school - suddenly everything gets more serious and more difficult. This kit does a good job of bridging the gap, like induction day, thanks to the relative simplicity of the three individual models. Equally it's a nice kit for more experienced builders who don't want too much brain strain.
Buy it now