Top 10: Car-based Lego kits
Can you ever really grow out of Lego? The short answer is no, particularly if you like cars. So if you have a child – or if you still like the reassuring feeling of clicking together bricks yourself – then you'll appreciate our run down of 10 (loosely) car-based Lego kits.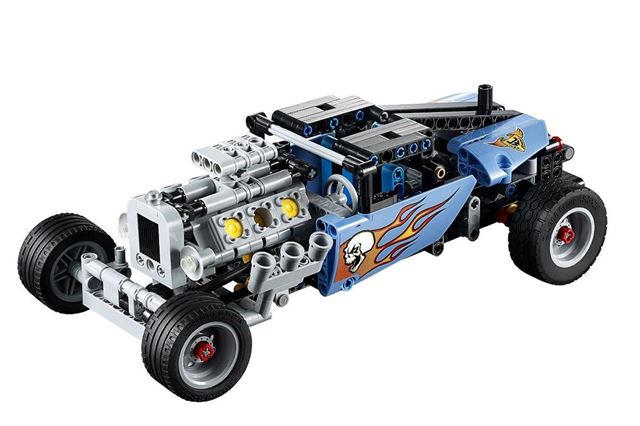 1


Technic Hot Rod
Lego likes to give its various sets codenames. This has the memorable title of 42022, not that it really matters - because look at it! It's relatively inexpensive for a Technics kit at around £30 and it has plenty of neat features, including a V6 engine with moving pistons and a functional steering system.
Buy it now