Top 10: Advent Calendars
An advent calendar isn't just for those who like chocolate. From beauty calendars to retro games, here are ten of the best to suit a variety of tastes and palates.
Top 10: Gifts for under £20 | All our Christmas Gift Guides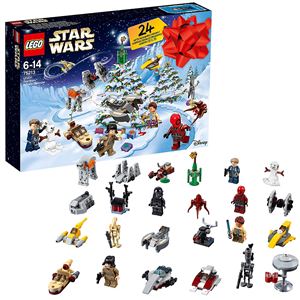 1
Lego Star Wars Advent Calendar 2018
A shortcut to excitement for children, adults, Lego fans and Star Wars fans, the biggest issue with this Advent calendar will be preventing premature opening. 24 different gifts are behind the doors with five minifigures and three figures plus a selection of vehicles such as the Landspeeder, Republic fighter tank and Naboo Starfighter. There's even a playmat included featuring desert and ice planet scapes to keep you entertained well into 2019.
>> Top 10: Car-based LEGO sets
Buy it now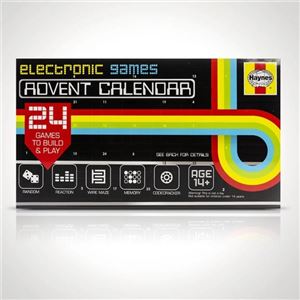 2
Haynes Electronic Games Advent Calendar
Any Advent calendar that leaves you with something tangible on Christmas Day other than raised cholesterol and a faint sense of regret can only be a good thing, and this Electronic Games offering from Haynes is a perfect example. Behind each window is an electronic component which allows you to build a series of games, so that by December 24th you can create a selection of 24 games including Whack A Mole, Memory and Code Breaker. Due to small parts, it is recommended for ages 14 and up.
Buy it now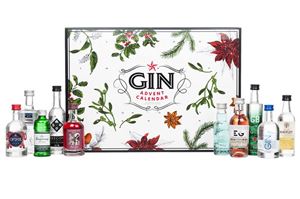 3
Gin Advent Calendar 2018 Edition
What better way to soothe the seasonal stresses than a small tipple at the end of the day? This Gin Advent calendar contains 24 miniature bottles of assorted gins from around the UK, including pink gins, flavoured gins, botanicals and some classic dry gins from well-known brands such as Tanqueray, Sipsmith, Gordon's and Masons.
If gin isn't your thing, The World Whisky Advent Calendar might be more up your street. Responsibly drink your way to Christmas day with a range of curated whiskies from around the globe. At £150, it isn't cheap — but behind each of the twenty-four windows, you'll find a different 3cl sample of high-quality Whisky, each individually labelled in a wax-sealed dram. Just make sure to drink them after you get home from work.
Buy it now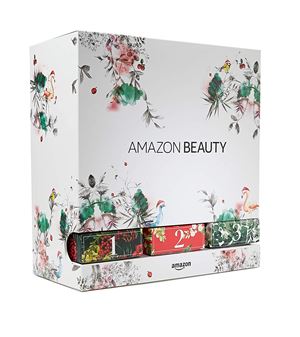 4
2018 Amazon Beauty Advent Calendar
This calendar is so large it operates as a series of drop-down drawers rather than something you can pin to a door. We won't spoil the surprise, but inside there are beauty products from the likes of Elemis, Max Factor, L'Oreal and John Frieda to name a few, although the full list is shown on the Amazon website. Worth over £195, you can also re-order your favourites from the calendar just by scanning the handy barcodes included.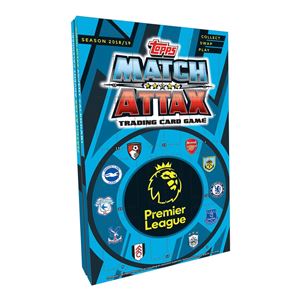 5
EPL Match Attax 2018/19 Advent Calendar
If your son or daughter (or you) collects Match Attax cards then the prospect of an Advent calendar stuffed full of them could well send them into a swapping frenzy. Behind each door is a Match Attax packet for the 2018/19 Premier League season, adding over 150 cards to your collection. It also guarantees one Superstar Limited Edition Player within the set.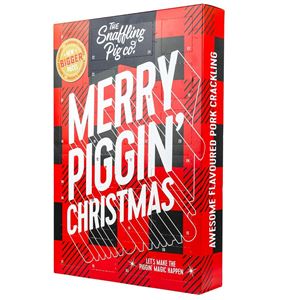 6
Snaffling Pig 2018 Pork Scratching Advent Calendar
Fans of the pig-based snacks will likely be over the moon with this pork scratching Advent calendar by UK experts Snaffling Pig Co.. The A3-sized box contains a 7g bag of premium pork scratchings behind each of the 24 doors in one of six flavours: Salt & Vinegar, Low & Slow BBQ, Maple, Black Pepper & Sea Salt, Perfectly Salted and the bespoke Christmas flavour Pigs In Blankets.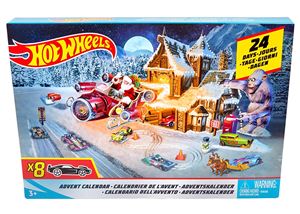 7
Hot Wheels Advent Calendar with Mini Cars
Another calendar that would be well received by car enthusiasts of all ages, this Hot Wheels Advent collection contains eight vehicles and sixteen accessories to give their collection a significant boost ahead of the big day. It also includes a fold-out playmat, making it a gift that will entertain long after Christmas Day.
Buy it now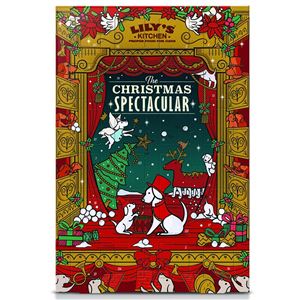 8
Lily's Kitchen Dog Advent Christmas Calendar 2018
Pets might not understand the concept of Christmas but that doesn't stop them from appreciating the gifts. This pooch-friendly Advent calendar from Lily's Kitchen contains a mixture of their best-selling treats, including Rise & Shines, Training Treats and Bedtime Biscuits, which are sure to get your hound as excited about Christmas as the rest of the family.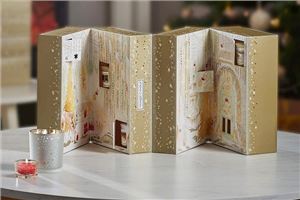 9
Yankee Candle Holiday Sparkle Fold Out Advent Calendar
Enhance your Christmas experience with this seasonal scented Advent calendar by Yankee Candle. Behind the doors are 12 scented candles and 12 scented tea lights as well as a glass candle holder, with fragrances including Christmas Eve, Christmas Cookie, Spiced White Cocoa, Frosty Gingerbread and Crackling Wood Fire. Each tea light delivers up to six hours of fragrance while the candles can provide up to 15 hours of scented pleasure.
Buy it now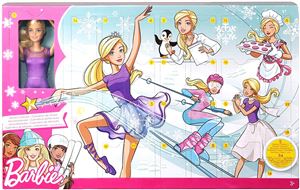 10
Barbie Advent Calendar
For the little girl who doesn't quite yet have everything, this Barbie Advent calendar is likely to be a big hit. Day one contains a Barbie doll, with the subsequent days containing clothing and accessories to suit a multitude of adventures. There are outfits for a ballerina, baker, pop star, vet and ski expert, plenty to keep both Barbie and its owner busy to Christmas and beyond.
Buy it now