Top 10: Gifts for kids
Avoid the queues for the must-have toys and get your child something special this Christmas. Here are ten picks to suit a range of ages.
Top 10: Best car cyclists | All our Christmas Gift Guides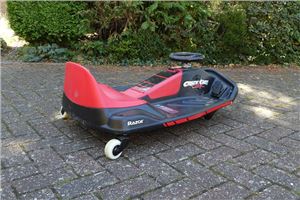 1
Razor Crazy Cart Shift
From the same company that invented the original Razor kick scooter (you know, the one that spun around to whack you in the ankle), the Crazy Cart Shift is Razor's drifting cart designed specifically for younger children - with a specified age of eight and upwards.
The lightweight frame and easy controls allow younger drivers to drift and spin at safe speeds (maximum 8mph) without having to worry about complicated controls, making it the perfect gift for safety-conscious parents of any youngsters interested in go-karting.
Buy it now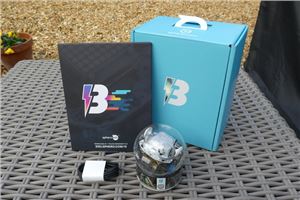 2
Sphero BOLT
At face value, the BOLT is an app-controlled ball with which you can steer using a virtual joystick, tilt controls, a virtual slingshot, kick mode and — by far the strangest — scream drive. Whisper to slow it down or shout to speed it up. However, the BOLT can actually be used in three ways. Aside from being app-controlled, the toy can be used as a control for games on the Sphero Play app or, to get the most out of it for your money, it can be programmed using the Sphero Edu app. 
As an early introduction to coding, there's limitless potential with what you can do and what you can learn. If you're looking for a gift that will keep inquisitive (and probably older) children entertained — and keep them off their phone/tablet — the Sphero BOLT could well be it. For the cheaper, simpler version — check out the Sphero Mini.
Buy it now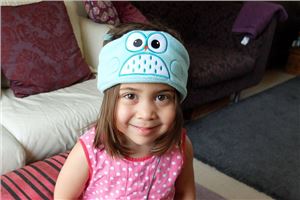 3
Snuggly rascals headphones
If you've got a child who loves their tablet there's a chance you might be getting bored of hearing the music from Peppa Pig/Topsy and Tim/Frozen (delete as applicable). Of course, headphones are the obvious answer, but not always that practical for younger children. Snuggly Rascals headphones are a fleece or cotton headband with small speakers built in. A simple but effective idea.
For younger children they're ideal and the cute design will certainly appeal. For many parents, £15 is a small price to pay for a bit of peace and quiet, especially on long car or plane journeys. You may even begin to miss hearing the theme tune to Postman Pat...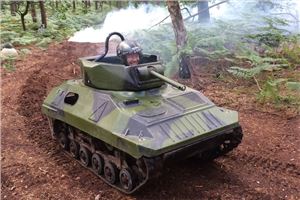 4
Buy A Gift Mini Tank driving experience
This mini tank driving experience from Buy A Gift will give you and a friend a chance to cross challenging terrains as you learn how to manoeuvre the military vehicle across the safe and specially designed battleground. You'll get a detailed safety briefing and further instructions on how to control and drive the miniature replica before you set off, followed by use of the picnic area.
The £150 experience lasts one hour and is located in Hampshire. Alternatively, the junior 4x4 Land Rover experience lets you put your children behind the wheel of a car that isn't yours. They'll receive an informative safety brief and demonstration from a qualified instructor before they jump behind the wheel to test their driving skills over a range of bumpy terrains, mud runs and side slopes.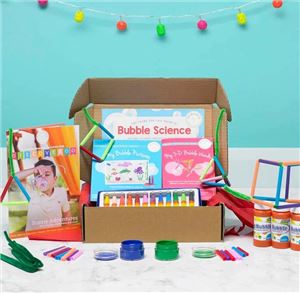 5
Trunkaroo Bubble Science Kit
Here's another gift for kids that on first glance appears to be just about having fun, but has actually been devised by experts in order to promote learning of science, technology, engineering, art and maths - all from bubbles.
Contained within is a kit for children to build 3D bubble wands and create their own bubble art pieces, as well as a book of activities and science experiments they can perform with the included materials with video instructions to make life easy for kids and parents. The kit contents are made from recycled materials and is designed to suit children between the age of 3 and 8.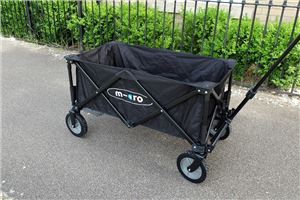 6
Micro wagon
Kids might not enjoy this one so much, but parents sure will when they no longer have to lug around all manner of things from place to place. The Micro Wagon, yes - the same Micro that makes scooters - is a collapsible trolley that can carry a maximum of 100kg, so is ideal for camping, festivals and the like.
If you have children, you'll find the Micro Wagon a brilliant helper. On a day out you can throw all their stuff in, get them to pull it and when they get tired — stick them in it too. And, if you can't park your car near your house, the Micro Wagon can come in really helpful - especially if you have a boot full of shopping and a tired toddler to deal with.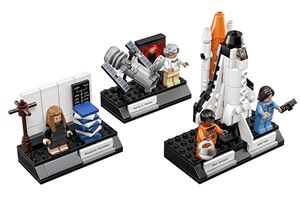 7
Women of NASA LEGO set
The LEGO Ideas Women of NASA set features mini-figures of four pioneering women of NASA— astronomer and educator Nancy Grace Roman, computer scientist and entrepreneur Margaret Hamilton, astronaut, physicist and entrepreneur Sally Ride and astronaut, physician and engineer Mae Jemison.
The educational set lets children role-play planning the moon landing, build the posable Hubble Space Telescope and launch a LEGO version of the Space Shuttle Challenger with 3 removable rocket stages. The set also includes a booklet about the four featured women of NASA. This set would go well with the LEGO Creator Space Shuttle Explorer set, which we've linked to below as well.
>> Top 10: Lego sets for younger children
>> Top 10: Lego sets for older children
Buy it now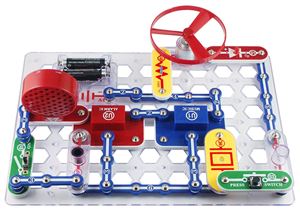 8
Snap Circuits Jr
This innovative kit contains over 30 colour-coded circuit components that snap together to create working electronic circuits and devices. Recommended for children 8 and older, this set offers 101 do-it-yourself projects with pieces that include snap wires, slide switches, an alarm circuit, a music integrated circuit and a speaker.

With its easy-to-follow instructions, Snap Circuits gives your child a hands-on education in how electrical circuits work to run the everyday devices that they're familiar with. The projects are arranged in order of complexity, so kids can build on their skills as they progress through the manual.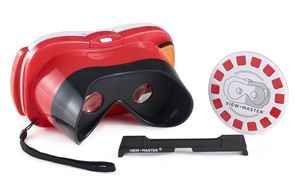 9
Viewmaster VR
Cunningly combining the modern wonder of virtual reality with the retro appeal of the '80s, the Viewmaster VR is a child-friendly introduction to a whole range of interactive experiences. Like many phone-based VR units, the Viewmaster requires you to download an app and insert your phone into the viewer — but in a cute reference to the original Viewmaster, you look at the provided Preview Reel to activate the interactive experience.
The Viewmaster really comes into its own when you add in the Experience packs like the Destinations Experience, Space Experience and National Geographic Wildlife Experience. As well as a 360-degree viewing experience, clicking the lever activates videos, images and mini-games for an even broader experience.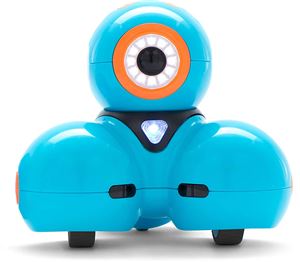 10
Wonder Workshop Dash Robot
If you're the kind of parent that is planning on your kids funding your retirement then the Wonder Workshop Dash Robot might be just the thing. Don't let its cute appearance deceive you; this is a robot that is designed to teach your children about coding and problem-solving. Dash can perform all sorts of tricks and using a compatible device you can program him to follow you around, transform him into an animal, a delivery truck or a catapult, and it also has hidden capabilities that you can unlock as you go along.
Designed for ages 6 and up, Dash has a range of sensors so it can navigate around the room and respond to commands but really comes into its own when you start creating programmes for it to follow. Could well be a toy where the kids don't get a look in...
Buy it now
Related Articles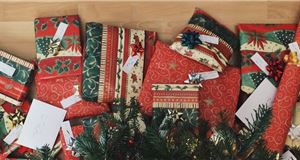 Gift Ideas
Starting your Christmas shopping? We've got you covered. On this page, you'll find all our top 10 gift...