Top 10: Gifts under £50
From an in-car Amazon Alexa and DIY Synth kit to a home brewery set and Bluetooth tracker, we break down the best budget buys for under £50.
Top 10: Home and lifestyle gifts | All our Christmas Gift Guides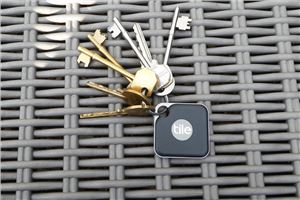 1
Tile Pro
Tile is a Bluetooth tracker to help you keep you from losing your keys, purse or whatever else you attach it to. Lose your keys, bag etc and you can use your phone to find it. Lose your phone and your Tile can make your phone bleep back at you. Every running Tile app tracks Tiles around it too, so if you lose both then you can call upon your fellow Tile users to help you find it.
With a Bluetooth range of 90m, a replaceable battery which lasts around 12 months and a one-year warranty — it's the perfect present for the scatterbrain in your life.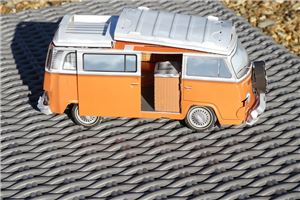 2
VW Bulli T2: Build Your Own VW Type 2 Camper Van
If you can't afford a Volkswagen T2 camper van, this could be the next best thing — a build-your-own T2 detailed cardboard model complete with a pop-up roof, sliding side door and even a proper interior. It's a 1:18 scale so measures about 25cm in length when finished and comes in a neat hardback book, which includes all the cardboard sheets plus a companion guide. It requires a lot of patience and a very steady hand, but the wheels and bumpers are very fiddly.
If you fancy a go at another cardboard construction, with the added bonus of a working SLR camera by the end — the Konstruktor DIY SLR Camera is a good shout. The kit contains everything you need to build a 35mm film SLR camera, as well as leather patches and a vinyl sticker sheet to customise it.
>> Read our review of the VW Bulli T2 Camper Van kit
Buy it now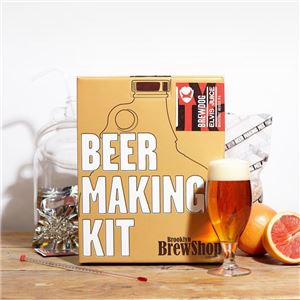 3
Brewdog Elvis Juice Beer Making Kit
There's something to be said for brewing your own beer — aside from just the satisfaction of making your own batch, many argue it actually tastes better when you make it yourself. While we can't confirm or deny that it'll taste better than Brewdog you can buy off the shelf, this gift will definitely be a hit with anyone who fancies themselves a home-brewer. This kit comes with almost everything you need to brew a gallon of Brewdog's Elvis Juice, their popular citrusy beer.
This reusable kit comes with simple instructions to help you get to grips with traditional brewing methodology. You'll have eight pints of crafty goodness in no time. And, if you don't fancy that flavour, why not opt for the Chocolate Maple Porter or Chestnut Brown Ale with the Brooklyn Brew Shop Beer Making Kit. The kit focuses on providing a small-scale setup without dumbing down the process, perfect for anyone interested in inventing an IPA or carefully crafting a cold one.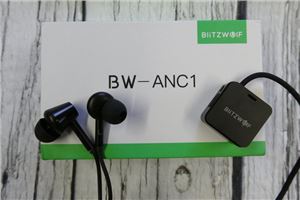 4
Blitzwolf BW-ANC1 headphones
The BW-ANC1 (catchy name, right?) are an affordable pair of wireless, Bluetooth in-ear headphones that offer Active Noise Cancellation (ANC). Are you staring to see where the name comes from now?
They can actively reduce ambient noise by as much as 20 decibels, which makes them great for train commutes and offices because they'll block out the hum of the train and the noise of quiet chatter. They're also IPX4 waterproof, so they'll be fine if water splashes on them - like at a gym.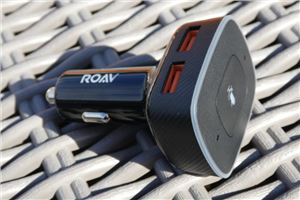 5
Anker Roav VIVA
Anker's Roav VIVA lets you use the simple connectivity of Amazon's Alexa voice assistant in your car. Simply ask for directions, listen to audiobooks, add things to your shopping list, play music, ask how old Christopher Walken is, ask Alexa what the meaning of life is and much more over Bluetooth, Carplay, Android Auto or an Aux-in connection. Spotify is sadly not supported (yet).
You also get quick dual charging ports as part of the device, so you can plug a phone, sat nav dash cam etc in to charge as long as they come equipped with a USB cable. The device works fairly well, although it can fail to hear you say 'Alexa' sometimes — and it's very simple to use. If you have a car without Bluetooth then the Roav VIVA is a great upgrade to make life easier behind the wheel.
Related Articles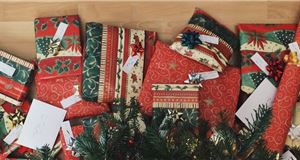 Gift Ideas
Starting your Christmas shopping? We've got you covered. On this page, you'll find all our top 10 gift...