Top 10: Discounted gifts for Christmas 2018
We've scoured the web to find you the top 10 offers on last-minute Christmas gifts. So, from coffee machines and driving days to LEGO sets and headphones — here are our budget-friendly best buys.
Top 10: Gifts under £15 | All our Christmas Gift Guides
Check out our Deals and Discounts page for offers on all sorts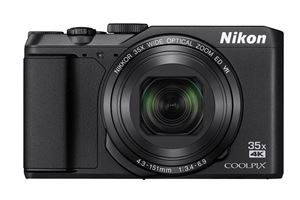 1
Nikon A900 COOLPIX digital camera
Nikon's 20.3-megapixel COOLPIX A900 delivers exceptional quality optics in a pocket-sized body. The 35x optical zoom lens captures fine details with a 70x Dynamic Fine Zoom. You can also capture memorable moments in crisp 4K UHD movies, as well as with the timelapse movie feature.
Vibration Reduction will keep your shots crisp and your footage smooth, while the Backside illumination CMOS image sensor adds an advantage in low-light situations. The compact camera is currently £250 on Amazon, down from it's usual £380.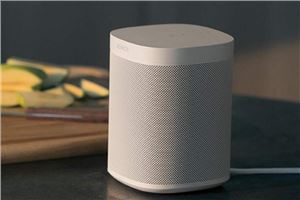 2
Sonos One – Voice Controlled Smart Speaker
For those that want well-balanced sound, whether it be to play your music or add surround sound for your TV (using two Sonos speakers), the Sonos One is hard to beat — especially with integrated Amazon Alexa. The smart speaker can connect wirelessly to other Sonos home sound system speakers to play music in any or every room. With AirPlay, you can also stream directly from Apple devices or ask Siri to play your favourites from Apple Music.
The sound is well-rounded, with a crisp treble and plenty of bass on offer, and you can alter the EQ via the Sonos app as well. The speaker also works with Spotify, which you can set as your default music player to work with voice commands. Currently, you can save £20 via Amazon on the Sonos One.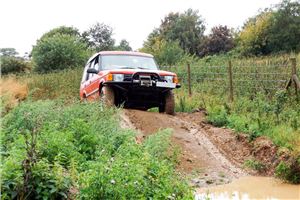 3
4x4 Off Road Driving Adventure - Virgin Experience Days
Save 60% on this Virgin Experience Day. The Dorset-based off-roading experience lets you traverse steep drops, sharp climbs and hidden gullies through a special course designed to test your skills. As well as a briefing on safety procedures and driving techniques, you also get instructor tuition to help you out of any tricky situations.
The course offers 40 minutes of hands-on experience tackling demanding terrain and the voucher is valid for six months. The 60% discount brings the price down from £119 to £47.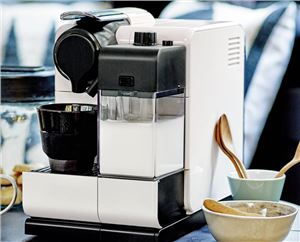 4
Nespresso Lattissima Touch coffee machine
The Nespresso Lattissima Touch is a coffee lovers dream, and its perfect for gift-givers on a budget. The compact coffee machine comes with six touch-sensitive buttons, for six different types of coffee — including cappuccino and latte macchiato. Each machine also includes a welcome set of 16 Nespresso capsules. 
There's a personalised drink option to memorise the amount of coffee and milk required for your favourite drink and the sliding drip tray allows the use of both coffee cups and latte glasses. The machine is currently discounted by £130, bringing the price to £150 on Amazon, and is at the lowest price it's been according to a price tracker.
>> Read our review of the pricier, more advanced Melitta CI Touch coffee machine
Buy it now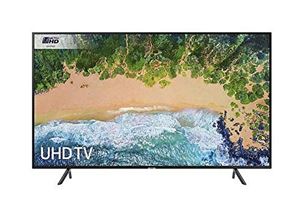 5
Samsung 40-Inch 4K Ultra HD Smart TV
You can currently save £193 on a Samsung smart TV, bringing the price down to £336 on Amazon. The Ultra HD 4K TV offers impressive colour and clarity, and you can easily browse content from your mobile phone using the app.
The minimalistic, thin design and clean cable solution mean the TV looks great and unobtrusive despite the size, while the picture quality means it'll suit everyone from families to those who want to use it to play video games.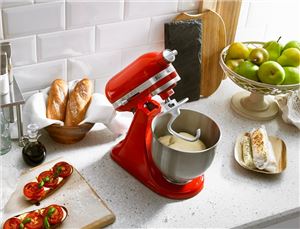 6
KitchenAid Mini Stand Mixer
The Mini Stand Mixer from KitchenAide is perfect for those who want a stand mixer but have a small kitchen or workspace. The Stand Mixer is best known (by fans of kitchen appliances) for its 'planetary action', whereby the beater rotates in one direction while whisking and turning in the other. This pushes ingredients to the centre of the bowl, creating lovely batters, doughs and blends.
The Hot Sauce (red), Guava Glaze (baby pink) and Twilight Blue (blue, obviously) variants of the KitchenAid Mini Stand Mixer are heavily discounted on Amazon right now, with £179 off — bringing the current price to £270. It includes the brushed stainless steel bowl (which can process up to 680g of flour and eight egg whites), wire whip, flat beater and dough hook — as well as a five-year warranty.
Buy it now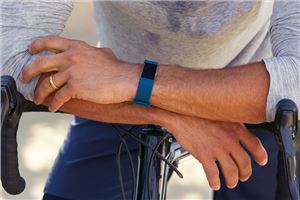 7
Fitbit Charge 2
The Charge 2 can track your step count throughout the day, let you set fitness goals for yourself and monitor your sleep patterns to improve your health. If you want to buy a gift for someone who owned or owns the original Fitbit Charge and wants to upgrade, the Charge 2 offers multi-sport tracking for activities like running, weight training, cycling and interval workouts — and you'll save £60 via Amazon.
It doesn't feature a GPS, but it can pair with your phone and track the distance travelled via Google Maps or the like. It also tracks heart rate and sends you alerts when you receive calls, texts or calendar reminders (but, again, this is obviously when it's paired to your mobile). For a running watch, something like the Garmin Forerunner 235 might suit better, but for tracking your daily step count and keeping an eye on various fitness activities — the Fitbit Charge 2 is a great gift.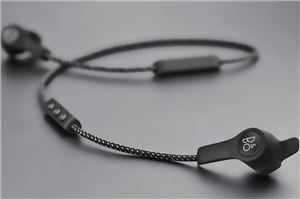 8
Bang & Olufsen Beoplay E6 In-ear Wireless Earphones
The B&O Beoplay E6 headphones are ideal for anyone looking for some Band and Olfunsen audio magic on a smaller budget than most of their headphones would cost you. They're currently £199, down from £269 on Amazon - so if you're interested, it's a good idea to get them while they're in stock. An ergonomic fit, sweat-proof silicone and five-hour battery life make them ideal for those with an active lifestyle, and little details — like the magnetic casings so you can clip the earphones together around your neck — are a nice touch.
The E6 offers excellent sound quality, regardless of whether you want to listen to music or podcasts, and you can customise the sound further by matching your sound profile to your activity via the Beoplay App. A three-button control panel on the braided cord and microphone make for easy control, while the E6 comes with a snap-on charger for in-use charging.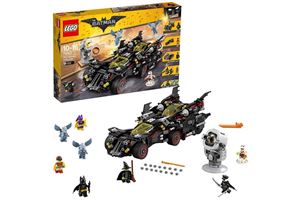 9
LEGO The Ultimate Batmobile
This LEGO model divides into four separate vehicles: the Batmobile, Batwing, Bat-Tank and Batcycle. The set features foldout boosters and four stud shooters, while the Batwing has foldout wings and two spring-loaded shooters. It also features the rotating Bat-Signal with a LEGO light brick. Currently, you can save £56 (40%) when you buy via Amazon.
The eight minifigures include Batman, Robin, Batgirl, Polka-Dot Man, Alfred Pennyworth (in Batsuit), Wicked Witch of the West and two Flying Monkeys. Weapons include Batman and Batgirl's Batarangs, Polka-Dot Man's two polka dots and Alfred Pennyworth's two swords — while accessories include Batman, Robin, Batgirl, Alfred Pennyworth and Wicked Witch of the West's capes, Batman and Batgirl's utility belts, Polka-Dot Man's helmet, Alfred Pennyworth's hat, and Wicked Witch of the West's hat and broomstick.
>> Top 10: Car-based LEGO sets
Buy it now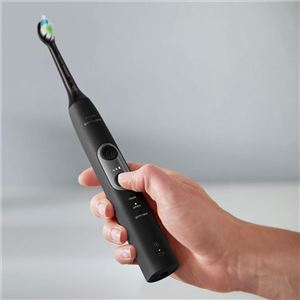 10
Philips Sonicare ProtectiveClean 6100 Electric Toothbrush
Have you got a kid that you know doesn't brush their teeth properly, or maybe just want to treat yourself before Christmas? Well, the Philips electric toothbrush is ideal. It features pressure sensor alerts so you when you're brushing too hard to ensure that you don't damage your teeth and gums, as well as smart brush head replacement reminder alerts.
There are three cleaning modes and a two-week battery life, and you get a travel case as well. The Sonicare ProtectiveClean 6100 is £90 on Amazon, down from £300 — which represents a massive 70% saving. The toothbrush comes in white, black or pink as well.
Buy it now
Related Articles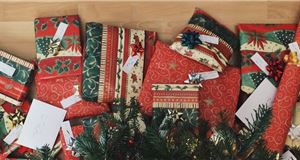 Gift Ideas
Starting your Christmas shopping? We've got you covered. On this page, you'll find all our top 10 gift...