Top 10: Gifts for gamers
From retro games consoles like the Atari Flashback to Minecraft memorabilia, our top ten gifts for gamers covers everything the gamer in your life could possibly want.
Top 10: Gifts for petrolheads | All our Christmas Gift Guides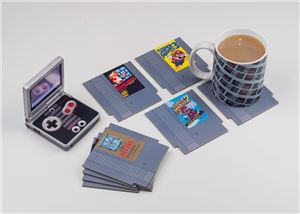 1
Nintendo cartridge coasters
The perfect gift for gamers, as well as those that don't want to ruin their coffee table with tea mug rings, these coasters are in the shape and style of classic NES games cartridges. This pack contains eight double-sided coasters that feature some of the NES's most iconic games including Metroid, Donkey Kong and The Legend of Zelda.
If you like the idea, but don't fancy a pack of coasters — why not try the Nintendo 64 Cartridge Soaps from Firebox? Gaming nostalgia has never looked, and smelled, so good. This vegan-friendly soap has an 'Energy Citrus' fragrance (whatever that means) and replicates the classic N64 cartridges for the gamer in your life.
Buy it now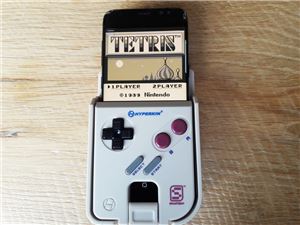 2
HyperSkin Smartboy
The HyperSkin SmartBoy allows you to play old Game Boy games on your smartphone (designed to work with Galaxy models) and is an instant nostalgia hit for anyone of a certain age. Sorry, iPhone users.
It's a fun little device that's worth picking up if you want to lose a few hours to childhood games. After all, Game Boys have started to make a comeback as retro tech comes back into fashion. It can be a bit fiddly, but accurately recreates the feel of a Game Boy- including the chunky, off-white plastic.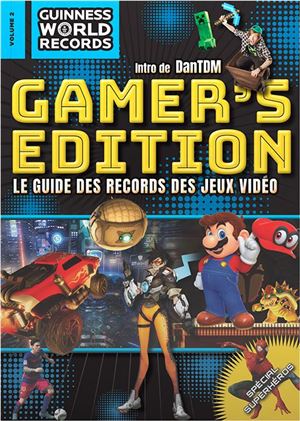 3
Guinness World Records Gamer's Edition 2018
The 11th edition of the world's best-selling video games annual is packed with the latest records, stats, facts and anecdotes. Read about the records behind your favourite games including Mario, Overwatch, FIFA, WWE and Rocket League, plus recap on a year of crazy Pokemon GO stories.
Read about the fastest video game completions, see the world's largest Zelda and Tomb Raider collections and meet gaming heroes like the world's oldest games YouTuber at 81, a man with a real-life cyborg arm that was inspired by Deus Ex, and the kingpin of eSports fighting games. This edition also features a special chapter about superhero games.
Buy it now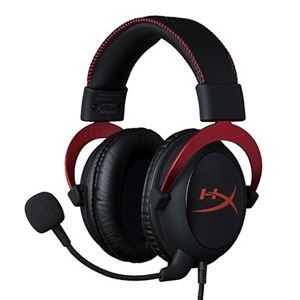 4
HyperX Cloud II headphones
A good pair of gaming headphones (with mic if you like to play online) should be top of every gamer's wish list. The HyperX Cloud II is an affordable, high-quality headset that works with all the major gaming platforms, as well as offering decent sound quality for a range of other mediums — like listening to music, podcasts and TV (if you're so inclined to use them for that).
The Cloud II offers big 53mm drivers and a detachable microphone, with the comfortable ear cushions meaning the headset feels comfortable even after wearing them for hours. Although you don't get wireless connectivity or active noise cancellation, the sound quality is excellent — and they only cost £75 (but they're often discounted). It's easily one of the best gaming headsets for under £100.
Buy it now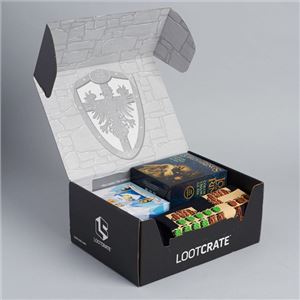 5
Loot Crate gaming crates
Loot Crate is a subscription service that offers gaming-related merch with big names like Nintendo, Disney, and Marvel. Every month, as part of your subscription, you receive clothes, toys, merch and other collectables that fit the theme of that month. These items are often exclusive, and the items in the box would cost more individually than the subscription fee — £25 per month for a yearly subscription.
This month, the Loot Gaming Crate theme features God of War, The Elder Scrolls, Kingdom Hearts, and Assassin's Creed — and you can skip any months if you don't like the games involved. Other Loot Crate games crates include an Elder Scrolls crate, Halo Legendary crate and Fallout crate. Non-gaming crates include Marvel, Star Trek, Lord of the Rings, Anime, Fright (a mix of horror collectables) and more.
Related Articles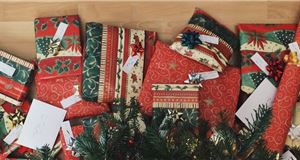 Gift Ideas
Starting your Christmas shopping? We've got you covered. On this page, you'll find all our top 10 gift...