Top 10: Gifts for Women
From headphones and experience days to hairdryers and face masks - here are our ten best picks for the lady in your life this Christmas.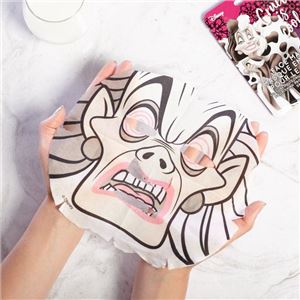 1
Disney villain facemasks
Much like the Star Wars facemasks in our Star Wars Gift Guide, these are perfect for anyone who fancies a pamper sesh while also understanding that Disney villains were the real leading ladies. In this pack of three, you'll get facemasks of Ursula: super hydrating cucumber to soothe and moisturise - Maleficent: antioxidant green tea to refresh and revitalise skin and Cruella De Vil: calming coconut for nourished and supple skin.
Having tried these ourselves, we can confirm they're quite luxurious (and cold). They'll also certainly get a laugh from your friends.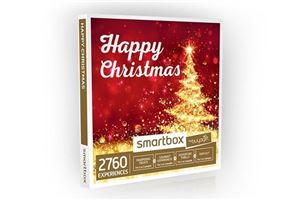 2
Buy A Gift Christmas Smartbox
Give your loved one the ultimate Christmas present, not having to fake a smile when they open a gift they don't want. We joke... kind of. Buy A Gift now offer the choice of thousands of relaxing, exciting and indulgent gift experiences at locations across the UK with the Smartbox - which is essentially the equivalent of giving someone a gift card so they can choose their own stuff.
Some experiences are for one person, while others, like the dining experiences, are for two to enjoy together. Adrenaline-fuelled adventures on offer include scuba diving, zorbing, indoor skydiving and ziplining, while the more relaxing options include spa days, pampering treatments and chocolate/wine tasting events. The voucher is also valid for 24 months.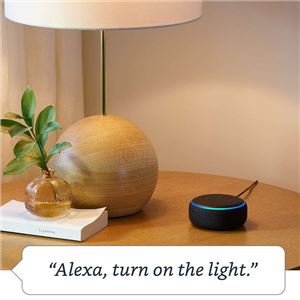 3
Amazon Echo Dot (Gen 3) smart speaker
If you don't already know, the Amazon Echo Dot is an extremely popular voice-controlled speaker. Ask Alexa, the voice assistant, to play music, answer questions, read the news, check the weather, set alarms, control compatible smart home devices and more.
Alexa is always getting smarter and adding new skills such as tracking fitness, playing games and more. You can also connect to your own speakers over Bluetooth or with a 3.5 mm audio cable. You can use your voice to turn on lights, adjust thermostats, lock doors, find TV shows etc as well.
>> Read our full review of the Amazon Echo Dot (Gen 2)
Buy it now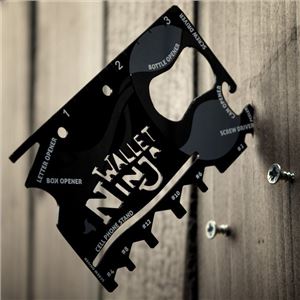 4
Wallet Ninja 18-in-1 multi-tool
The Wallet Ninja is an 18-in-1 Multi-Tool which, as the name suggests, fits in your wallet (or purse). It aims to help you tackle life's everyday battles, with features like hex wrenches, can opener/fruit peeler, bottle opener, ruler, letter opener, box opener, phone stand and a screwdriver

Made from heat-treated steel, it's a worthy instrument that you'll hardly know is there.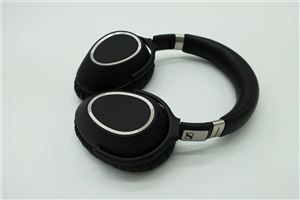 5
Sennheiser PXC 550
The Sennheiser PXC 550 offer NoiseGard Hybrid Adaptive Noise Cancelling, 30-hour battery life and touch-sensitive controls on the ear pads. The headphones have also dropped significantly in price since launching in 2016, making them a very attractive option for those who don't mind that they're getting on a bit.
The sound is crisp and detailed with a pleasant, lively quality to it and the compact design, comfort and decent battery life make them perfect for commuters and frequent flyers. The minimalist headphones feature ear-shaped (Circumaural) cups rather than typical round earcups - which we personally prefer. If you're looking for a comfortable, stylish and value for money pair of headphones for your mum/wife/girlfriend then these are ideal.
Buy it now
Related Articles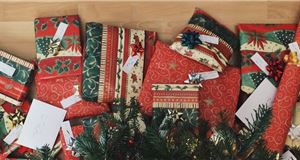 Gift Ideas
Starting your Christmas shopping? We've got you covered. On this page, you'll find all our top 10 gift...