Top 10: Gifts for teenagers
Want to avoid the huffs and eye-rolls you're probably accustomed to with your teenager? Take a look at our top 10 gift ideas and you might keep them off TikTok and Instagram for a whole half-second this Christmas Day.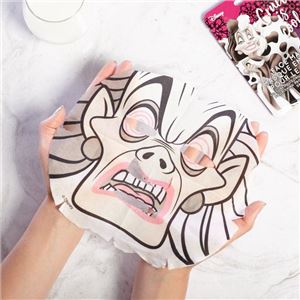 1
Disney villain or Star Wars face masks
These are perfect for anyone who fancies a pamper sesh while also understanding that Disney villains were the real leading ladies. In this pack of three, you'll get facemasks of Ursula: super hydrating cucumber to soothe and moisturise - Maleficent: antioxidant green tea to refresh and revitalise skin and Cruella De Vil: calming coconut for nourished and supple skin.
Each pack of the Star Wars set comes with four masks featuring your intergalactic favourites; Chewbacca: A moisturising mask packed with coconut oil to hydrate your skin - Darth Vader: A powerful mask infused with anti-ageing black tea extract - Yoda: Cucumber, it's full of. Cool and soothe, it will - C3PO: Oh my goodness, you've got a golden glow! Must be all the honey in this mask.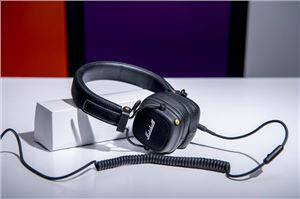 2
Marshall Major III headphones
The on-ear Major III are perfect for those who want a set of headphones that set them apart from the crowd, heralding back to the rock heritage that the Marshall brand was born from. They fold in on themselves, making them very easy to travel or commute with - however, they don't come with any kind of carry case.
They're far most stylish that similarly priced headphones, offer a 30-hour battery life and that well-known Marshall sound signature - making them ideal for those that listen to predominantly rock, indie, alternative music. Bottom line: for the money, they offer great value.
>> Read our review of the Marshall Major III Bluetooth
Buy it now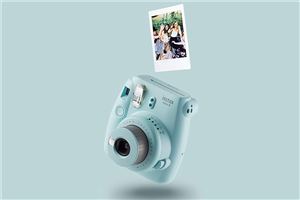 3
Instax Mini 9 polaroid camera (and film)
The Instax mini 9 is a compact instant camera with a selfie mirror and close-up lens. Brand new features include the high-key mode for brighter photos and the automatic exposure measurement for aperture settings. One of the biggest selling points of the mini 9 is how simple to use it is, especially for those who have never used a polaroid camera before (here's looking at you Gen Z).
When you buy the camera, you'll also get a hand strap, close-up lens attachment, AA batteries, the instruction manual and one pack of 10-shot mini film. It's also a good idea to buy some additional film with the camera as you're likely to find 10-shots isn't enough. This 20-shot pack of film is usually about £15 but is sometimes discounted.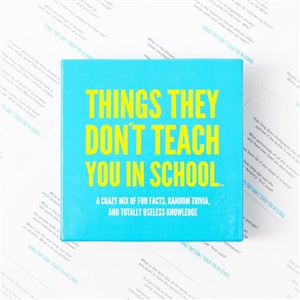 4
Things They Don't Teach You in School trivia game
Christmas is all about eating too much, spending quality time with your family and getting far too competitive over board games to the point of almost falling out with your in-laws. Bust the box open and discover 110 cards with over 400 questions to test your random knowledge. No, really, even the usual family know-it-all is going to struggle with this one, it's no walk in the park.
But it is hilarious and packed full of unexpected questions and answers you'll never see coming. It's recommended for ages 17+, however, we're sure you could include the whole family.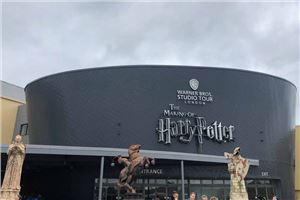 5
Harry Potter Studio Tour with Afternoon Tea - Buy A Gift
This voucher from Buy A Gift combines an enchanting Harry Potter Studio Tour with afternoon tea at the lovely Mercure Hunton Park Hotel. The Warner Bros Harry Potter Tour at Leavesden Studios lets you step right onto some of the original sets from all eight films - including seeing the original props, costumes and behind the scenes magic that went into one of the most famous series in the world.
It's a great day out for any die-hard Harry Potter fans and it's even fun and interesting for those that have a passing knowledge of the series. The studio tour seems expensive at first glance - with tickets retailing for £47 on the Warner Bros website - but it's also packed with stuff that you won't see anywhere else. Over 4000 people worked on the eight films and the sheer scale of work that went into bringing the series to the big screen can't really be grasped until you see it in person. If you want to add an afternoon tea onto your day to make it extras special, this Buy A Gift package also makes it less fuss to book and good value.
Buy it now
Related Articles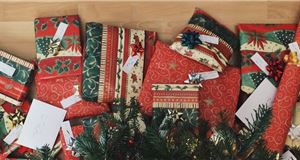 Gift Ideas
Starting your Christmas shopping? We've got you covered. On this page, you'll find all our top 10 gift...