Top 10: Books for petrolheads
We're aware that going on the internet to find out what books to read is a bit ironic, however, some of the best things you'll read about automotive history, motorsport stories and general guides for anyone who loves to tinker under the bonnet of a car can be found on paper. A few in this list are available on Kindle, too.
Top 10: Films for car enthusiasts | Top 10: Gifts for £10 or less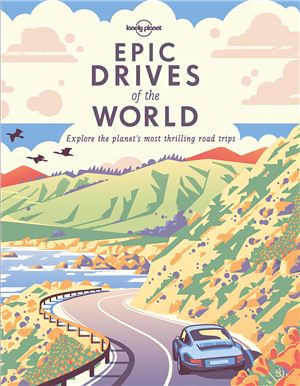 6
Lonely Planet: Epic Drives of the World
Buckle up for the next installment in Lonely Planet's 'Epic' series and the follow-up to Epic Bike Rides of the World. Epic Drives of the World showcases 50 of the greatest road trips on Earth, from classic routes in America, Australia and Europe to incredible adventures across Asia and Africa.
Organised by continent, each route features a first-hand account, photographs, illustrated maps and practical advice on when to go, how to get there, where to stay and what to eat. From Hawaii's Hana Highway and Vietnam's Ho Chi Minh Road, to Utah's National Park Circuit and Germany's Black Forest High Road, Epic Drives of the World will inspire any motorist to hit the open road. This book is also where the main picture for this Top 10 comes from...
Buy it now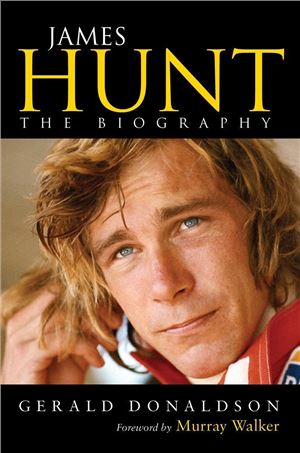 7
James Hunt: The Biography
James Hunt was a towering personality, a hugely glamorous public figure who brought Formula One motor racing to the attention of a whole new audience. Triumphing against all odds to become World Drivers' Champion with McLaren in 1976, Hunt is one of the most well-known figures in F1 history.
You can also watch Chris Hemsworth's depiction of Hunt in Ron Howard's wildly over-the-top biopic about the '70s rivalry between Formula One racers Niki Lauda (Daniel Brühl) and James Hunt - Rush. The butting heads of the hedonistic playboy from Britain, James Hunt, and the stern Austrian Niki Lauda makes for very entertaining watching, in addition to the glamorous and often dangerous world of racing.
Buy it now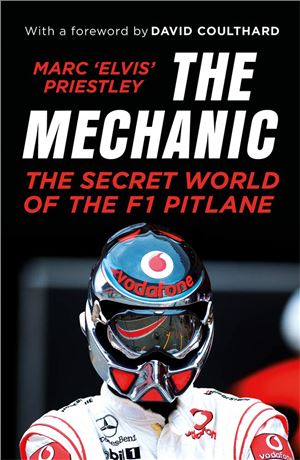 8
The Mechanic: The Secret World of the F1 Pitlane
Join McLaren's former number-one mechanic, Marc 'Elvis' Priestley, as he tours the world, revealing some of Formula One's most outrageous secrets. Whether it be parties on luxury yachts in Monaco or elaborate photo opportunities in gravity-defying aeroplanes, this is a world which thrills on and off the track.

The Mechanic is an enjoyable account of the day to day life of an F1 mechanic, however, it isn't exceptionally technical or focussed on particulars. It's a great read for the casual F1 fan.
Buy it now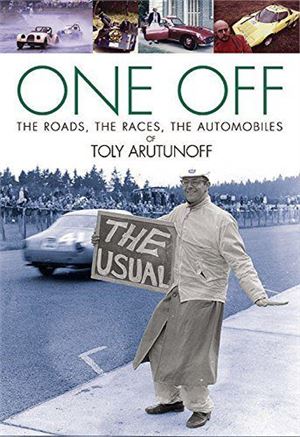 9
One Off: The Roads, the Races, the Automobiles of Toly Arutunoff
In One Off: The Roads, the Races, the Automobiles of Toly Arutunoff, the amateur road racer and raconteur recounts some of his favourite stories. From his participation at the Targa Florio to winning the SCCA runoffs in his Morgan 4/4 - there are intriguing family moments, the exuberance of youth and brushes with greats such as Redman, Clark and Moss.
Written in a light-hearted style, the book's unpolished finish won't suit everybody's taste - but it's ideal for those car and race enthusiasts who love a good story.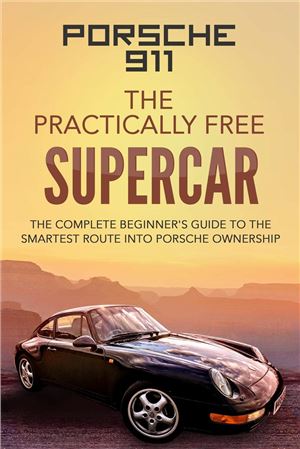 10
Porsche 911: The Practically Free Supercar
While this title isn't as well-known as the books that follow the lives of glamorous F1 drivers and infamous rivalries, it's a great read for anyone interested in owning a Porsche 911 - a car that author Robert McGowan aims to prove isn't as expensive as one might think.
If you dream of owning a Porsche, this book should help you to narrow it down to which models would suit you best, what to look out for and what to expect. A genuinely interesting read for Porsche enthusiasts, but not as polished as most others in this list.
Buy it now
Related Articles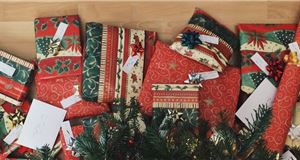 Gift Ideas
Starting your Christmas shopping? We've got you covered. On this page, you'll find all our top 10 gift...