Top 10: Films for car enthusiasts
There's a huge range of genres within the 'car films' category, from comedies like Cannonball Run and low-budget slasher films like Deathproof to icons like Bullit and The Italian Job. However, we included those four titles (and a few more) in our 2018-roundup. We've picked another top 10 of our favourite car films this year so, hopefully, you'll find some that pique your interest.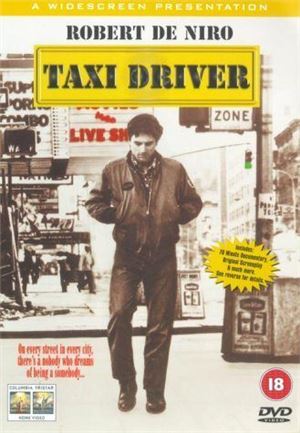 6
Taxi Driver (1976)
Taxi Driver tends to be one of those films everyone recommends, yet - considering its status - many people actually haven't seen. Travis Bickle is one of De Niro's most well-known roles to date, as well as one of the first to gain him worldwide recognition, with the film being a stark portrayal of how loneliness and alienation can create dangerous men. 
Like many of the films on this list, Taxi Driver isn't strictly a petrolhead classic - but the cab Bickle drives becomes an intrinsic part of him, reaffirming his belief that society, and the people he drives around, are bad and deserving of his violent sense of justice. 
Trivia: De Niro worked fifteen-hour days for a month driving taxis as preparation for this role. He also studied mental illness and visited a US Army base in Northern Italy to tape-record conversations with Midwestern soldiers so that he could pick up their accent.
Buy it now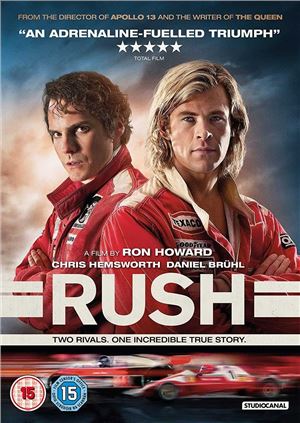 7
Rush (2013)
Ron Howard's wildly over-the-top biopic about the '70s rivalry between Formula One racers Niki Lauda (Daniel Brühl) and James Hunt (Chris Hemsworth) follows the two alphas as they face off in the usually conservative world of F1. The butting heads of the hedonistic playboy from Britain, James Hunt, and the stern Austrian Niki Lauda makes for very entertaining watching, in addition to the glamorous and often dangerous world of racing.
The animosity between the racers doesn't simply delve into a story of good versus evil (or some imitation of that), instead, we get a wonderfully depicted story of the feud between two men who couldn't be more different - both attempting to be the best on the track.
Trivia: When Niki Lauda first saw 'Rush' he said "Sh*t! That's really me."
Buy it now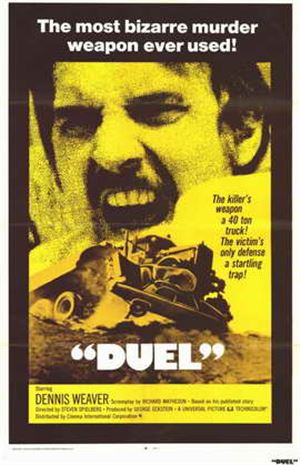 8
Duel (1971)
Many consider Duel to be the first time we got a glimpse of Steven Spielberg's talent, plus it's quite exciting as far as car movies go. Dennis Weaver plays David Mann, a mild-mannered, middle-aged salesman who's being terrorised by a mysterious lorry for no discernible reason. What starts off as oddly-fasciating thriller becomes a study in masculinity.
The film sees Weaver, the constant pushover, lock horns with the truck in a back and forth between his awaiting fate. It's a great film from start to finish despite being a made-for-TV picture.
Trivia: During the chase scene, a parked car resembling a squad car is seen but it turns out to be a service car for a pest exterminator named Grebleips - which is Spielberg in reverse.
Buy it now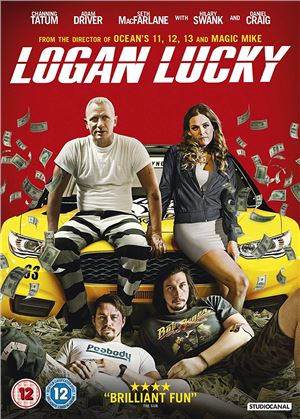 9
Logan Lucky (2017)
At its heart, Logan Lucky is a tale as old as time - a heist that's bound to wrong. And yet, it's much more than that. It can be argued that director Steven Soderbergh botched the release by essentially self-financing and releasing it without backing from a major studio, leading to audiences failing to resonate with the film despite its charm.
The impressive cast includes Channing Tatum, Adam Driver, Katie Holmes, Sebastian Stan and an Eminem-esque blonde Daniel Craig. Hinged on a heist happening in the middle of a NASCAR race, the film is a refreshing angle on a familiar story with authentic characters and plenty of twists to keep audiences interested.
Trivia: The state trooper who pulled over the elderly lady was retired NASCAR driver Carl Edwards.
Buy it now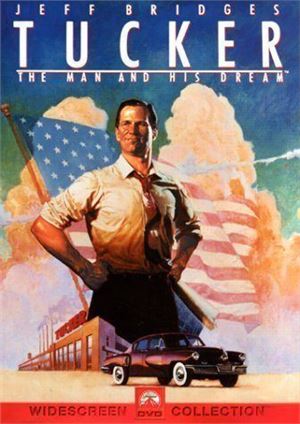 10
Tucker: The Man and His Dream (1988)
Jeff Bridges plays Preston Tucker, a real-life automobile entrepreneur who produced the Tucker 48 in late 1940's America, which notably had a third headlight in the middle of the front grille that turned in the same direction as the steering wheel. The film follows Tucker's optimism to create a car that he believed modern Americans were ready for including revolutionary safety designs including disc brakes, seat belts and a pop-out windshield.
Tucker the Man and His Dream also centres on the following scandal with the Big Three Automakers (General Motors, Ford Motor Company, and Fiat Chrysler Automobiles US) amid allegations of stock fraud. While the film doesn't feature any exciting car chase sequences, it is a heartfelt biopic that shows another side of the American Dream. It also renewed interest in the Tucker 48, which is a very rare automobile these days.
Trivia: In the film, Jess Bridges (who plays Tucker) wears cufflinks formerly owned by the real Preston Tucker.
Related Articles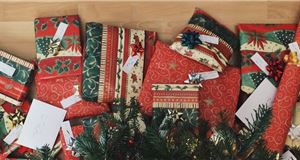 Gift Ideas
Starting your Christmas shopping? We've got you covered. On this page, you'll find all our top 10 gift...