Top 10: Experience days for petrolheads
Few of us can afford the luxury of a track-day machine, but thankfully there are a stack of circuit-based experiences for a fraction of the price. Here's our pick of ten high-octane activities at a range of price points for the petrolhead in your life this Christmas.
Top 10: Gifts for Men | Top 10: Gifts for Kids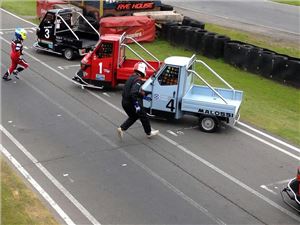 1
Piaggio Ape Racing For Two
Any track experience is automatically twice as fun when your mates come along too, and better still when there's competition involved. For a relatively modest price, this Piaggio Ape racing experience gets the recipient of this gift and a plus one a day out. The only caveat being you're racing in one of the world's slowest vehicles.
However, racing on three wheels can get pretty exciting - hence the stabilisers - and with super-close racing guaranteed you're certain to be buzzing from start to finish.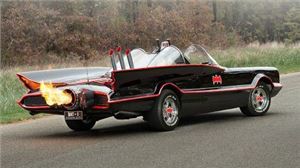 2
Superhero Car Thrill Batmobile
There's unlikely to be any illustrated punch-ups or vertical wall climbing, but what this experience does provide is a chance to drive an accurate replica of the original Batmobile, as featured in the original Batman TV series driven by Adam West. The experience is available at eight locations in England between Cornwall and Yorkshire, giving a reasonable spread across the country although anyone from Scotland or North Wales will have a fairly long trek to reach a venue.
It promises six miles of driving, which is on a par with the more exotic supercar driving experiences you can buy and is to be expected of a car which is more about the show than go.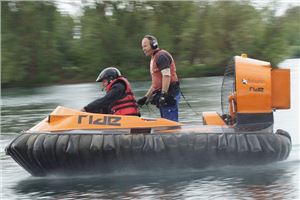 3
Hovercraft Experience for One
Not your typical petrolhead experience day, but this one is an experience that will make driving a car at high speed look like a doddle. Try your hand at piloting a hovercraft - one of the few vehicles that's equally at home on the water as it is on land.
The recipient will get the all-important safety briefing before learning the controls on land, then the chance to try it out on the 30-acre lake.
Buy it now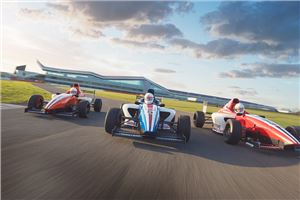 4
Formula Silverstone Single Seat Experience
Driving a road car on track is one thing, but to truly experience big thrills only a real racing car will do. Get a taste of what F1 stars experience with this Formula Silverstone package, based at the home of UK motorsport and one of the quickest tracks on the F1 calendar.
Not only is the car a proper racer with a manual gearbox, downforce and racing tyres, you also get to drive as quick as you dare…
Buy it now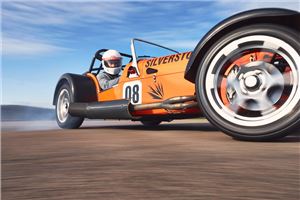 5
Silverstone Caterham Drift Experience
You don't need to know much about cars to know that Caterhams are small, fast and extremely good fun, but this Drift Experience takes this to the next level. Whether you are a pro-drifter or haven't a clue how to make a car slide, this day will see you learning all the important skills and burning lots of rubber in the process.
Compete against your fellow drivers and improve your car control over three sessions, and walk away with a massive grin on your face.
Buy it now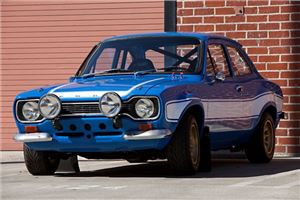 6
Ford Escort RS MK1 Blast
Aside from being one of the most loved rally cars around, this MK1 Escort has undergone a paint job to make it look like the one driven by Paul Walker in Fast and Furious 6, making it that extra bit special. This offering from TrackDays lets you do three miles driving the Escort RS with a £30 'Premium Venue Pass' upgrade fee to take this experience at either Castle Combe and Dunsfold Park.
Vouchers are valid for 10-months with a minimum age of 17, a full drivers license is required and must be shown on the day of the event to participate.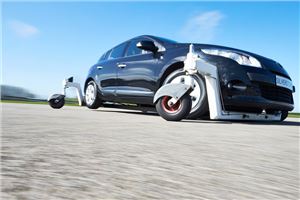 7
Skid Control - Virgin Experience Days
Driving a car that's in the middle of an illicit liaison with a shopping trolley might not seem like fun, but driving a skid car is enormous fun and - say it quietly - actually educational.
Your instructor can vary the amount of grip each end of the car has by hydraulically raising or lowering the car within the cradle, so they can simulate understeer, oversteer or the nightmares that are black ice and aquaplaning. And it will bring your drifting game on leaps and bounds.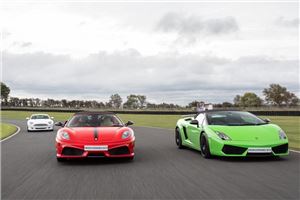 8
Triple Supercar Thrill
Such is the range of experience days available through Virgin that you will find one to suit any budget and location. As an example, this Triple Supercar Thrill gives you the chance to choose from Aston Martins, Ferraris, Porsches and Lamborghinis - depending on your location - and experience up to 18 miles behind the wheel.
There's plenty of scope for adding in extra cars, hot laps with a pro driver and professional photographs too.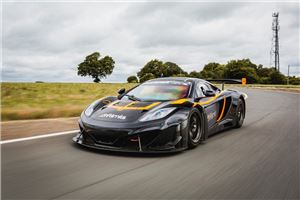 9
McLaren MP4-12C GT3 Driving Experience
If you've ever watched real racers on TV and thought you could do better, here's the perfect way of finding out just how wrong you can be for less than £100. Available at just one location, this is your opportunity to drive a genuine GT3-specification car - and built by the boffins at McLaren no less. What's more, you get four very-important sighting laps before ten laps at high speed.
Expect to be thrilled and humbled all at the same time.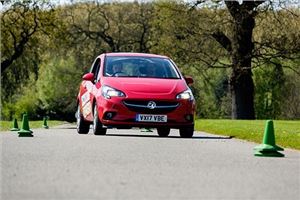 10
30 Minute Young Driver Experience
The 30 Minute Young Driver Experience is run by the UK's largest under-17 driving academy and is designed for 10-17 year olds (minimum height of 4'8" ). Your little car enthusiast will get to grips with the basics of driving in a Vauxhall Corsa 1.4 SRi with one-to-one tuition from a fully qualified driving instructor.
The half-hour covers starting the car, and accelerating to braking, road sign recognition and reverse parking on a replica road system. Your voucher is valid for 10 months, for one person, and there are 51 locations around the UK to choose from. Children must be accompanied by someone over 18, and there's a viewing area to watch from, too.
Buy it now
Related Articles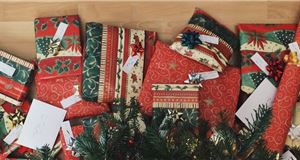 Gift Ideas
Starting your Christmas shopping? We've got you covered. On this page, you'll find all our top 10 gift...