Top 10: Gifts under £10
Got a £10 limit for Secret Santa, or just buying a gift for a friend of a friend you don't want to overspend on? Well, take a look at our top 10 picks for £10 or less.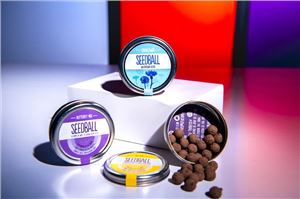 1
SEEDBALL
Each SEEDBALL tin contains around 20 one-centimetre balls made of clay, containing up to 100 seeds, peat-free compost and a pinch of chilli powder to ward off pests. The seeds, as well as the tins, are also made in the UK and it's a great way to give a much-needed helping-hand to bees and other pollinators.
SEEDBALL offers great results for even the least experienced gardeners and it won't leave you too out of pocket, with each tin costing around £6 - or £19 for a set of Bee Mix, Butterfly Mix and Urban Meadow Seedball tins online. We like them so much that they won our Gift Under 20 award earlier this year, too.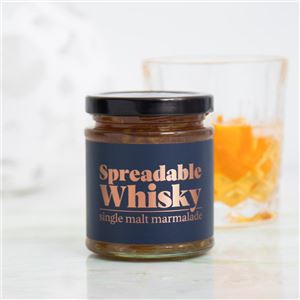 2
Spreadable Whisky/Rum
If you know someone who likes a tipple of whisky - or rum for that matter - we've got good news for you. From the geniuses at The Proper Marmalade Company, Spreadable Whisky is the surprisingly delicious way to sneak a rich dose of malty goodness onto your toast.
While we wouldn't suggest it before you drive to work, it's the perfect evening treat - plus, it's suitable for vegans and less that a tenner. Booyah.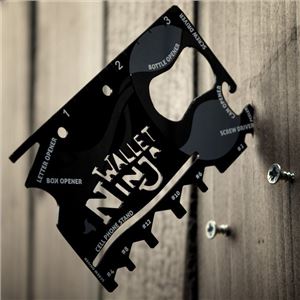 3
Wallet Ninja 18-in-1 multi-tool
The Wallet Ninja is an 18-in-1 Multi-Tool which, as the name suggests, fits in your wallet (or purse). It aims to help you tackle life's everyday battles, with features like hex wrenches, can opener/fruit peeler, bottle opener, ruler, letter opener, box opener, phone stand and a screwdriver

Made from heat-treated steel, it's a worthy instrument that you'll hardly know is there.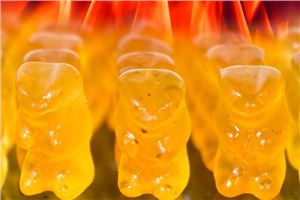 4
Evil Hot Gummi Bears
These Habanero-infused gummi bears are the perfect present for someone who loves a bit of a kick with their sweets, or - the more likely outcome - as a trick for a friend or relative who doesn't quite know these aren't your average gummi bears.
At £7, they also won't break the bank. Ideal for Secret Santa or as a stocking filler, just be careful not too eat too many at once...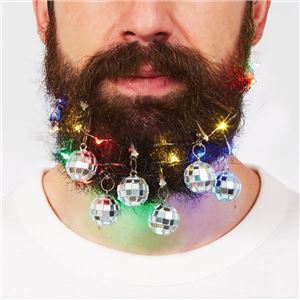 5
Disco Beard Kit
Everyone knows somebody who got on board with the beard trend a few years ago. Whether they're a hipster with a Jason Momoa style man bun - exclusively wearing overalls and small beanies - one of those that exclusively drink craft beer and talks incessantly about the latest A24 film, they still deserve Christmas gifts.
Well, the Disco Beard Kit is the perfect conversation starter for the bloke with the beard who's really looking for something attention-grabbing for the office Christmas party. Clip these tiny disco balls into your beard and thread the colour-changing lights in along the way. You'll put the decorations in the club to shame. The battery for the light is also very small and doesn't get hot - so no safety issues either. Phew.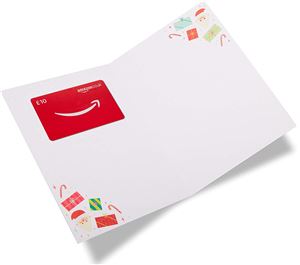 6
Amazon gift card - £10
What's the best gift to buy for someone? The gift of letting them choose their own present. We kid, kind of. When you buy an Amazon gift card, you get to choose which card it comes inside of (available in multiple designs), and the amount.
The gift card means the recipient can buy whatever eligible item they want on Amazon.co.uk, instead of pretending to like the socks you're thinking of buying them...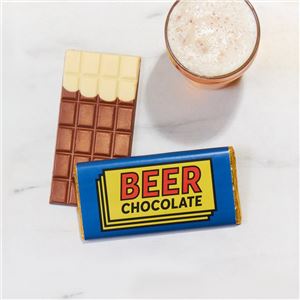 7
Beer Chocolate
Beer. Chocolate. What's not to like? This bar of Belgian milk chocolate from Firebox is such a perfect likeness of a pint that it even has a (white chocolate) frothy head, just like a real draft.

There's an Irish Stout flavour and it also shines. Yeah, that's right - there's a helping of edible golden lustre added to the mix just to make it extra special. The chocolate is suitable for vegetarians and won't get you drunk, which is a bit of a shame if you'll be with your in-laws all day. We're joking, we're joking...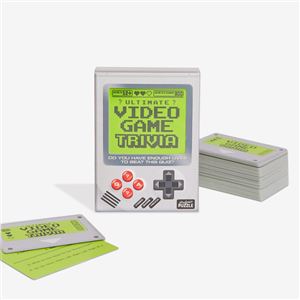 8
Video Game Trivia
If you reckon you're the highest-ranking gaming geek then you'd better be ready to prove it. Questions range from gaming consoles to characters and old-school stuff that will sit on the tip of your tongue and wind you up.
Firebox's Video Game Trivia set includes 300 tricky questions to test your knowledge, just don't fall out with your family on Christmas Day over which year the Gameboy Colour was released...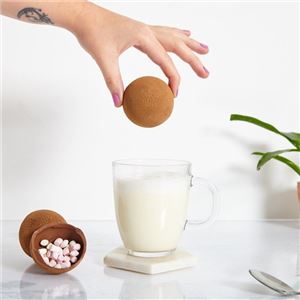 9
Hot Chocolate Bombes
Fancy a fuss-free, luxurious hot chocolate? Well, buy yourself - or, better yet, your friends a family - this set of Chocolate Bombes. At a pence below £9, this gift is perfect for Secret Santa or as a stocking filler as long as the recipient likes Belgian milk chocolate and mini marshmallows.

This is decadence at its finest (and cheapest). Hot chocolate doesn't get better.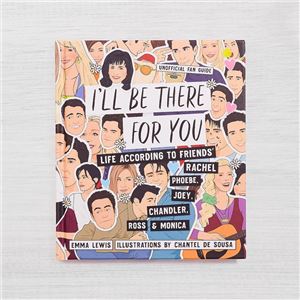 10
I'll Be There for You book
Everybody knows somebody who loves Friends. It's a classic, after all. And, if that friend is you, now you know what to ask for when the gift-giving season rolls around. Sitting at just under £10, the book is full of wisdom from your favourite New Yorkers and packed with advice and quotes from the show.
Dating problems? Consult Joey. Witty comebacks? Chandler is your guy. What should you make for dinner? Just ask Monica! From philosophy to fashion tips, trivia and quizzes, this book has everything you need to solve any problem - especially boredom.