Top 10: Gifts for dog lovers
It's fair to say the UK is a nation of dog lovers, with almost one in four Brits having a pet dog. As Jane Austen once wrote, "It is a truth universally acknowledged, that a single man in possession of a good fortune, must be in want of a dog". Right?
Let us take you through our top 10 picks for gifts this Christmas.
Top 10: Gifts for men | Top 10: Gifts for cyclists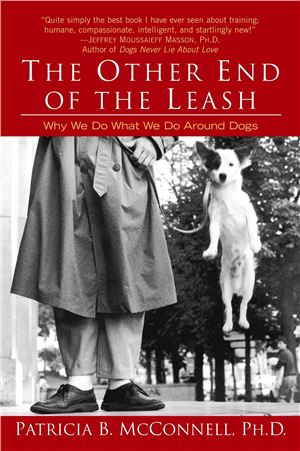 1
Other End of the Leash book
The Other End of the Leash shares a new perspective on our relationship with dogs. An applied animal behaviourist and dog trainer with more than twenty years' experience, Dr. Patricia McConnell looks at humans as just another interesting species and muses about why we behave the way we do around our dogs, how dogs might interpret our behaviour and how to interact with our dogs in ways that bring out the best in our four-legged friends.
After all, although humans and dogs share a remarkable relationship that is unique in the animal world, we are still two entirely different species. Quite simply, humans are primates and dogs are canids - and, since we each speak a different native tongue, a lot gets lost in the translation.
Buy it now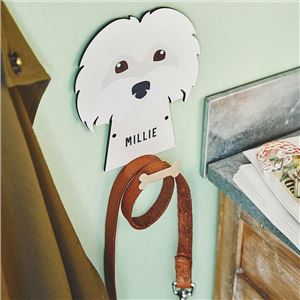 2
Personalised Dog Breed Lead Holder
This personalised lead holder is the perfect accessory for dog owners who want to add something special to their home when it comes to their four-legged friend. Choose from over 100 different dog breeds and then just provide the chosen name. If your required breed is not supplied, there is an option to select a custom breed for a small extra fee.
If you select the 'other' option for a bespoke pet shape, this will add around two days to the production time. If a custom breed is chosen, ensure that you upload a photo so it can be as exact as possible, too.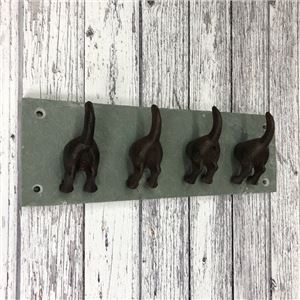 3
Dog Tail Wall Hooks
Fashioned from cast iron, this stylish home accessory features a row of four cast iron dog tail hooks mounted on a slate wall plate. Fun and functional, it provides convenient storage and creates a decorative focal point for your home or garden.
Ideal for hanging all manner of items in the home such as coats, dog leads and bags, it is also perfect for use in the garden or shed to keep tools and sundries tidy.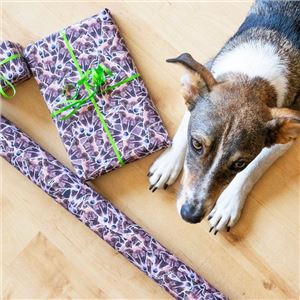 4
Personalised pet gift wrap
Firebox will print your very own roll of wrapping paper with your pet's lovely little face tiled across it. All you have to do is upload your photo. 
Order in a roll of this and never be caught short for versatile, adorable wrapping paper ever again. It's even FSC certified, so you can rest assured that no orangutans are losing their homes just so you can give your pals a pretty present.

So, you've got no excuses. Get paws-onalised and become everyone's favourite gifter. Only issue is they won't want to tear it because it's too cute. But that's not your problem.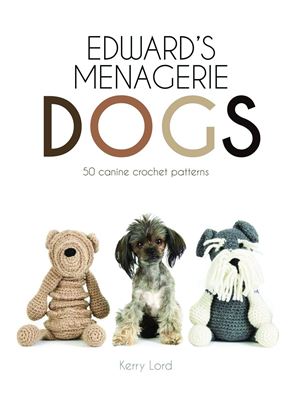 5
Edward's Menagerie: Dogs: 50 canine crochet patterns
For those who love both dogs and crochet, you can't find a better gift. Including patterns for 50 classic dog breeds, author Kerry Lord (of Edward's Crochet Imaginarium) also shows how to adapt the patterns to perfectly capture your own furry best friend in crochet form. With step-by-step instructions for all the basic crochet techniques needed, this book is perfect for all skill levels.
The 50 classic dog breeds featured include: Afghan Hound, Cocker Spaniel, Husky, Basset Hound, German Shepherd, Labrador, Poodle, Westie, Pug, Dachshund, Dalmatian, Collie, Schnauzer, Old English Sheepdog, Boxer, Chihuahua, French Bulldog, English Bulldog, Whippet, Samoyed, Shar Pei, Corgi, Newfoundland and a whole bunch more.
Buy it now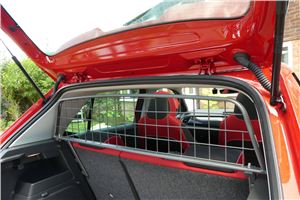 6
Travall dog guard
A decent dog guard is a must-have for any driver who owns a dog. Without a barrier, many dogs will leap into the cabin of the car. This not only risks damaging upholstery with mud and claw scratches but can also be very dangerous and can potentially cause an accident.
The Travall Guard is a quality product. It's lightweight, easy to install and doesn't rattle - but it's also at the top end of the price scale for dog guards. There are various cheaper guard options, many of which are universal for all vehicles and will do the job. However, if you want a sturdy barrier that isn't complicated to install and will keep your dog from creating havoc in the cabin of your car, then the Travall Guard fits the bill perfectly.
Buy it now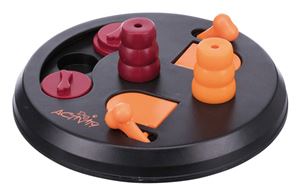 7
Trixie Dog Activity Flip Board
There are many dog toys on the market for dogs. Activity toys, however, are a little different. Instead of chewing, chasing or fetching - they're for learning and stimulation. Dogs have very active minds and often need more than physical stimulation to stay active.
This training level 2 board takes some time to figure out, keeping them entertained for much longer than other standard toys.
Buy it now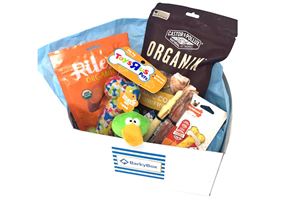 8
Barky Box subscription box
Subscription boxes are very popular. From gaming memorabilia to wines from around the world, you can get anything you want for a monthly fee - and that extends to pets too. The Barky Box contains a combination of healthy treats, eco-friendly toys and accessories that have been carefully selected according to your dog's or cat's needs and size.
You can choose the three-month (£19.99), six-month (£18.99) or twelve-month plan (£17.99) - or a one-time transaction for £21.99. You can also find regular discounts through the Barky Company website. And Barky Box donates £1 per box sold to the All Dogs Matter and Cats Protection charities if you needed any more convincing.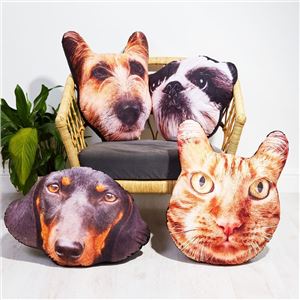 9
Personalised pet cushion
Pet Monster Mushions are GIANT cuddly cushions featuring the face of your fur baby, obviously. All you have to do is upload a high-quality photo and the Firebox team will do the rest.
Remember, no blurry, low-quality shots - or your Monster Mushion will be blurry and low-quality too.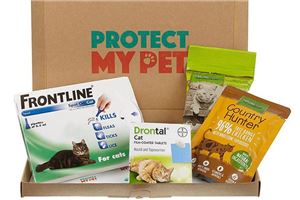 10
Protect My Pet subscription box
It's easy to forget to worm and flea your pet. That's why, for £6.99 per month, Protect My Pet will send you a subscription box that's tailored to your dog or cat's needs perfectly.
Just fill out your pet's age, breed and weight on the site and voila, you can forget about it until it arrives at your door.