Top 10: Gifts for Men
While we're sure women will like some, if not all of these gifts, the following ten products are things we think the guy(s) in your life would enjoy. From headphones and experience days to smart projectors and spreadable whisky - here are our ten best picks for Christmas 2019.
Top 10: Gifts for Women | Top 10: Gifts for Teens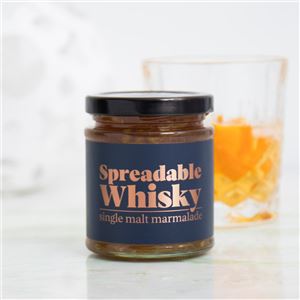 1
Spreadable Whisky/Rum
If you're dad, husband, son (insert the relevant man-label for you) likes a tipple of whisky - or rum for that matter - we've got good news for you. From the geniuses at The Proper Marmalade Company, Spreadable Whisky is the surprisingly delicious way to sneak a rich dose of malty goodness onto your toast.
While we wouldn't suggest it before you drive to work, it's the perfect evening treat - plus, it's suitable for vegans and less that a tenner. Booyah.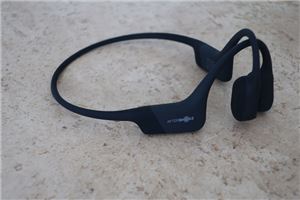 2
Aftershokz Aeropex bone-conduction headphones
For those that run, cycle etc - it can be tough to find the right balance between blocking out the world and remaining aware of your surroundings. This is where bone conduction headphones like the Aeropex come in. The newest bone-conduction offering from Aftershokz are the smallest sleekest pair of exercise headphones it's launched to date and, as you've likely, gathered, they don't go in your ears. Instead, transducers push sound through your cheekbones. While that might sound odd, the transducers vibrate as the music plays just like a driver inside of an earbud does.
They offer a great amount of versatility and despite a few gripes - like weak bass and a non-adjustable headband - the wearables are a lightweight solution for anyone who wants to be aware of their surroundings while they're out and about. Or, like us, anyone who hasn't yet found a truly comfortable pair of headphones for running. The £150 price tag is a bit steep, especially considering there's no app to adjust audio settings, but when it comes to a great all-rounder - it's hard not to recommend the Aftershokz Aeropex.
Buy it now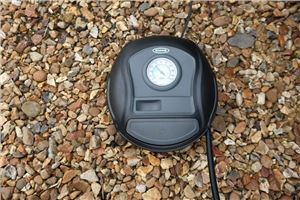 3
Ring RTC200 tyre inflator
The RTC200 is Ring's newest analogue tyre compressor. It's not the fun or exciting Christmas gift that you might expect, but this budget, no-fuss approach could be a saving grace considering the potholed state of roads in the UK right now. It's a smart idea to buy one - even if you never end up needing to use it.
Ring claims the RTC200 can inflate a 13-inch tyre from 0 to 35PSI in less than 4.5 minutes, powered straight from the in-car 12V socket.
Buy it now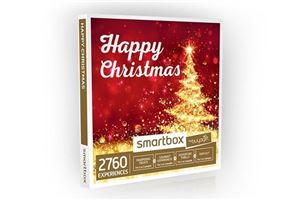 4
Buy a Gift Christmas Smartbox
Give your loved one the ultimate Christmas present, not having to fake a smile when they open a gift they don't want. We joke... kind of. Buy A Gift now offer the choice of thousands of relaxing, exciting and indulgent gift experiences at locations across the UK with the Smartbox - which is essentially the equivalent of giving someone a gift card so they can choose their own stuff.
Some experiences are for one person, while others, like the dining experiences, are for two to enjoy together. Adrenaline-fuelled adventures on offer include scuba diving, zorbing, indoor skydiving and ziplining, while the more relaxing options include spa days, pampering treatments and chocolate/wine tasting events. The voucher is also valid for 24 months.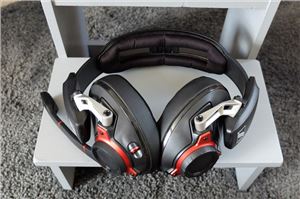 5
Gaming headset
Is your fella into gaming? No? Well, best not to read on then. However, if the answer is yes, then there's a couple of options that worth considering. The Kingston HyperX Cloud II gaming headset is getting on a bit now, but we'd still argue that it's one of the best gaming headsets under £100. Aside from being comfortable, breathable and fairly nice looking for a gaming headset, they also sound great. The detachable mic is a nice touch, although we sometimes misplace it, and they feel pretty durable.
For a less budget option, possibly an upgrade of a current headset, the Sennheiser GSP 600 are fantastic. At about £220, they aren't cheap - but the quality of sound is simply superb, nothing we've tried comes anywhere close to matching it. The clarity and depth mean you hear everything and it will change the way you enjoy games. Compared to everyday headsets, these are in a whole different league.
>> Read our full review of the Kingston HyperX Cloud II
>> Read our full review of the Sennheiser GSP 600
Buy it now
Related Articles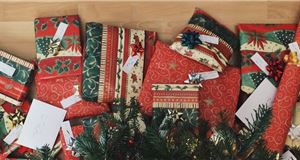 Gift Ideas
Starting your Christmas shopping? We've got you covered. On this page, you'll find all our top 10 gift...