Top 10: Gifts under £20
The gift ideas in this list are cheap and cheerful for you penny pinchers out there. From personalised pet socks and spreadable coffee to surprise gift boxes and trivia games - there's something for everyone in our top 10 Christmas presents under £20.
Top 10: Gifts Under £10 | Top 10: Gifts for Men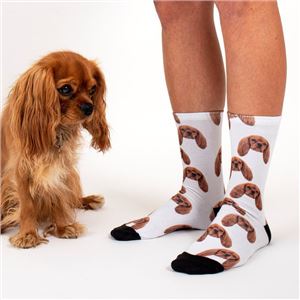 1
Personalised Pet Socks
Just upload your pet's photo you'll receive your very own pair of personalised pet socks from Firebox. They're seriously comfortable, chosen specifically for how magical they feel on your feet. Even if your pet's face wasn't on them, you'd probably still want a pair.

The only rule is one pet face per pair of socks. If you had been deliberating over which family pet was your favourite, now's the time to choose. Just don't let the other one see your new socks. In fact, best to buy another pair with their face on to avoid any fights.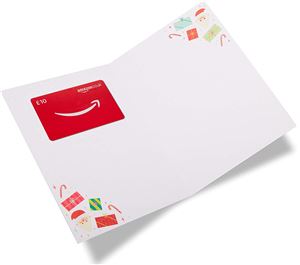 2
Amazon Gift Card - £20
What's the best gift to buy for someone? The gift of letting them choose their own present. We kid, kind of. When you buy an Amazon gift card, you get to choose which card it comes inside of (available in multiple designs), and the amount.
The gift card means the recipient can buy whatever eligible item they want on Amazon.co.uk, instead of pretending to like the socks you're thinking of buying them...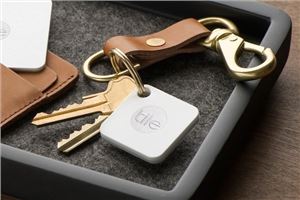 3
Tile Mate
If you're looking for a present to buy somebody that regularly loses things, then the Tile Mate has a lot going for it. It's the smallest and lightest version as well as the cheapest. Plus, the only other thing you need to get started is the companion app which is a free download for iOS and Android.
Lose whatever you Tile is attached to and you can make it beep using the app so you can find it by sound, or use the map function to search out its last known location. Conversely, if you lose your phone you can double press the Tile's button to make your phone ring, even if it's on silent.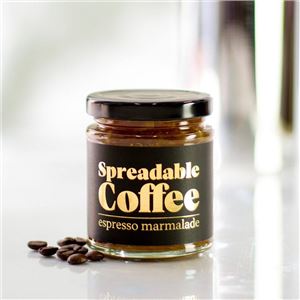 4
Spreadable Coffee
Enjoy a nice slice of joe with Firebox's espresso marmalade. Containing no caffeine (weird, we know), it won't give you the jitters but it is laced with lashings of artisan roasted coffee.
Made small batches from fresh oranges in Devon by the Proper Marmalade Company, Spreadable Coffee is the ideal gift for the coffee enthusiast in your life. For those that want something a little less Sunday morning breakfast, there's also Spreadable Gin, Rum and Whisky.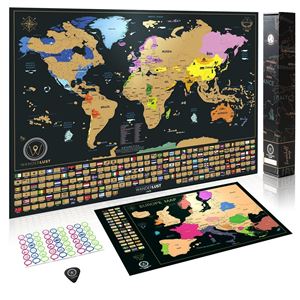 5
Scratch Off World Map
This Scratch-Off World Map from Wanderlust Maps is the ultimate traveller tool. It comes complete with detailed cartography, outlines of all the states, country flags, a scratching tool and stickers. Whether you reached your destination by plane or as part of a road trip, you can document your adventures with colourful stickers styled like cars and planes to mark your mode of travel.
With every Scratch Off World Map purchase, you'll also receive a scratch-off Europe map. The Scratch-off Europe map is detailed with capitals and country flags (46 cm x 33 cm).
Buy it now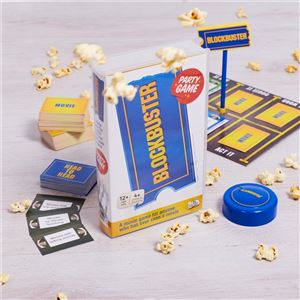 6
Blockbuster game
Throw it back to the good old days with old fashioned VHS case housing, complete with a Blockbuster car park as the board. This box of fun is fit to impress film buffs and casual cinema-goers alike. 

Just round up 4-12 players, crack out some popcorn and get playing. Unlike with other movie games, they don't need to know how many tiles Kubrick had in his bathroom or what Brando's favourite ice cream flavour is. Just don't forget to rewind when you're done playing or the spotty clerk will have a go at you.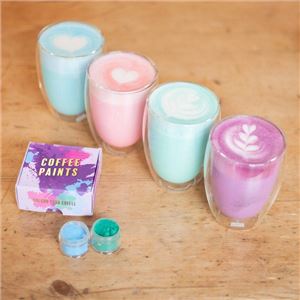 7
Coffee Paints
Gone are the days of black and white brews - we've added a splash of colour to your morning pick me up. Take your pick from Emerald, Ruby, Amethyst, and Sapphire. They're simple to use, too, just stir a pinch of your chosen powder into milk and steam it. The more powder you add, the brighter the colour. Don't go too mad, a little goes a long way with these.
Stir approx. 1 teaspoon of the Coffee Paint into cold milk, steam the milk (if you're fancy) or heat the milk in the microwave for about 1-2 minutes on high and then take the cup out and stir to make sure the milk and dye are properly mixed. Stir the milk with a whisk to create foam (use a large cup or a bowl so you have enough space to whisk properly) and then pour the dyed milk on top of espresso or your regular instant coffee and you've got yourself a colourful treat.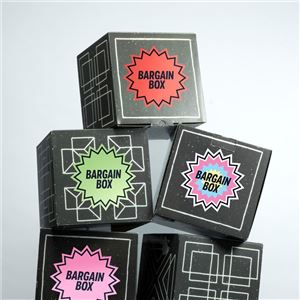 8
Bargain Box
What will you get in the box? Nobody knows (apart from whoever packed it)! The only guarantee is that you will get £50+ worth of stuff in each one. The rest is up to fate, but whatever you get, Firebox has called them 'former heroes' of the site - meaning they're likely to be full of stuff that you can't buy on Firebox anymore.

Every box has four products they're non-returnable, that's the only catch.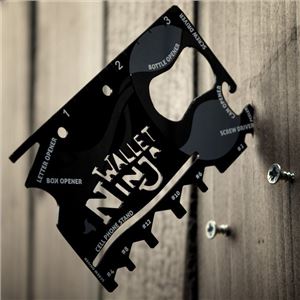 9
Wallet Ninja 18-in-1 multi-tool
The Wallet Ninja is an 18-in-1 Multi-Tool which, as the name suggests, fits in your wallet (or purse). It aims to help you tackle life's everyday battles, with features like hex wrenches, can opener/fruit peeler, bottle opener, ruler, letter opener, box opener, phone stand and a screwdriver.
Made from heat-treated steel, it's a worthy instrument that you'll hardly know is there.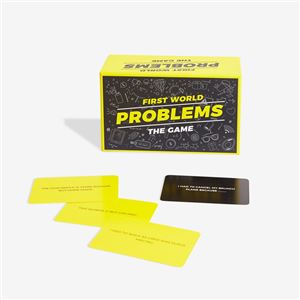 10
First World Problems game
Why can't you go to work today? Let us guess: you're tired from oversleeping too much or your online order didn't fit and you're upset about it? Typical millennial. People were made of stronger stuff in the past. It makes sense - without being brave, how did they survive being able to afford a three-bedroom house and raising a family on an entry-level salary without going to university?

They didn't have avocado toast, only Spam sandwiches. You couldn't get plant-based nuggets from the supermarket, you were stuck with rearing your own cow by hand. There are over 500 cards in this damn thing and that's still not good enough for you. Anyway, you get the idea - it's a bit like Cards Against Humanity buy, somehow, less offensive. Enjoy.